參加#TeamUSANA(USANA選手隊)趣事競賽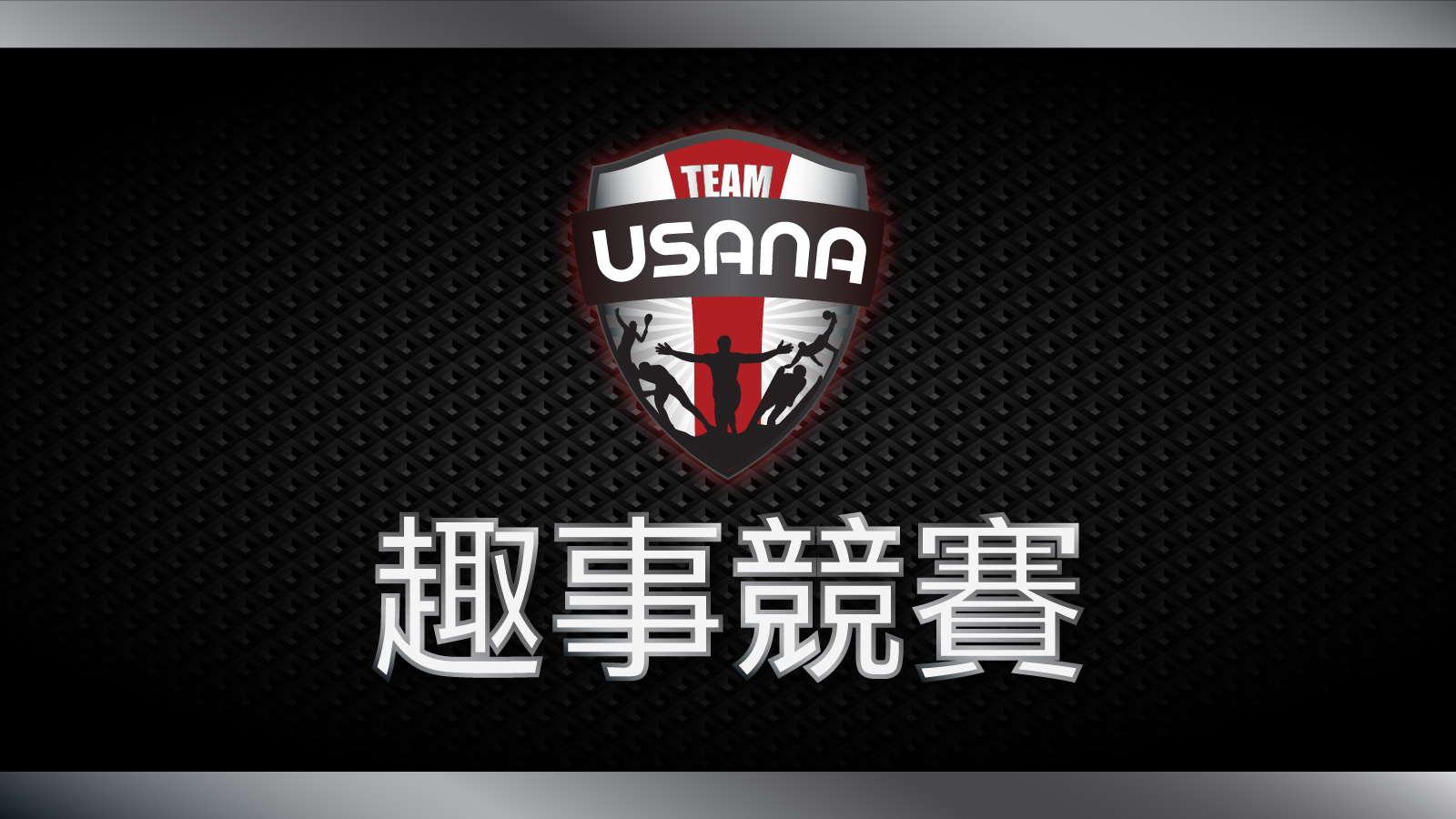 一點小小的競爭從來不會傷害任何人,對吧?
好,這一競爭絕對不會。USANA選手隊中的運動員們可能在球場、賽場,或比賽中受點傷,但您可以成為運動中的一部份而無需任何風險。
#TeamUSANA(USANA選手隊)趣事競賽今天開始,所以來了解您對我們的700多位菁英運動員真正了解多少!
覺得您知道所有的答案嗎?Carli Lloyd 總共踢進了多少粒球?Meaghan Mikkelson有多少塊奧運金牌?當Juan Diaz成為一位職業拳擊手時他的年齡是16歲還是17歲?
和您自己比賽沒什麼意思,所以讓您的朋友參與並看看您能回答對多少個問題!
如果展示回答對的問題本身不夠激勵您,那麼由Caroline Wozniacki或Genie Bouchard簽名的網球拍怎麼樣?屆時將有每日獎品和2項大獎(您玩得越多,就越有可能獲勝)!
它是如何操作的:
在挑戰進行中,如果您發現自己被一些問題難倒,請一定要在Instagram、推特,和臉書上跟隨USANA選手隊,更好地熟悉選手隊。進一步考慮,即使您知道所有答案,也請跟隨這一活動並展示您的支持!
祝您好運!
We're proud to bring you the freshest content on the web! Follow USANA on Twitter, like our USANA Facebook page and enjoy the latest videos on the official USANA YouTube channel.

Learn what USANA is doing to make the world a better place.
The future of personalized health and nutrition is now available with USANA's True Health Assessment.
https://whatsupusana.com/wp-content/uploads/2015/04/CH-feat.-image-01.jpg
900
1600
Sarah Flinn
http://whatsupusana.com/wp-content/uploads/2019/11/USANA_Logo_Black.png
Sarah Flinn
2015-04-20 08:01:04
2017-01-15 17:19:39
參加#TeamUSANA(USANA選手隊)趣事競賽