Austin Trout: Boxing Champ and Family Man
While most middle school aged kids are involved in a sport of some kind (i.e. soccer, basketball, baseball or football), most don't possess the skills needed to continue on at a high school level. Even less can say they made it to a collegiate status. A fraction, the professional level.
For USANA Brand Ambassador Austin Trout though, his natural talent within the boxing realm took him across the country and parts of Latin America through much of his junior high and high school days. Before he reached his twenties, he turned pro.
But it didn't happen without dedication, determination, and a little bit of sacrifice.

No Room for Doubt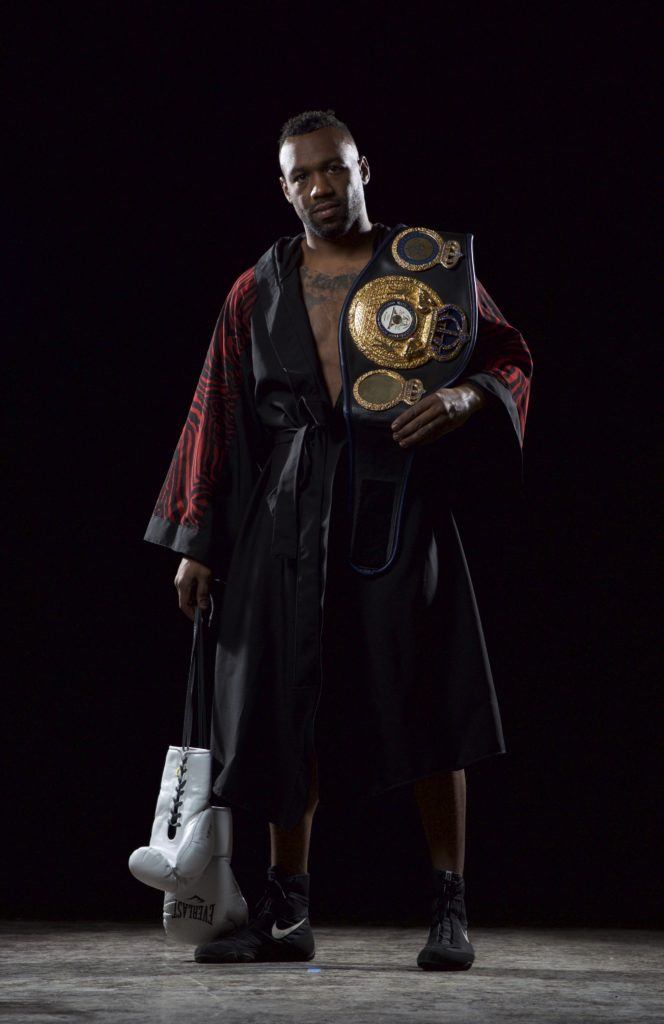 The southpaw champion first stepped into the ring at the age of 10 when his mom encouraged him to try boxing a local club in Las Cruces, New Mexico — a city known for being friendly to young fighters. From there his passion for the sport grew and thanks to movies like Rocky and Play It to the Bone, and watching fighters like Mike Tyson and Roy Jones Jr., the young Trout quickly turned his hobby into a career.
With over 160 amateur wins and a 2004 U.S National Amateur Championship under his belt, Trout competed in the 2004 Olympic trials, where he would be named a runner-up for Team USA. And while he was already well known on the nonprofessional scene, it was during the trials that people started to notice how talented he truly was — including super heavyweight Olympian Jason Estrada who helped Trout come up with his moniker "No Doubt."
"I lost the first night in a double elimination tournament and was very unknown to begin with," said Trout. "At the brackets I'd heard people doubting my presence at the Olympic trials, but as I progressed through the tournament Estrada came up and told me, 'Yo Trout! You winning this son! No doubt!' That's where it started and it stuck. I have no doubt in my God, my capabilities, or myself that I will be victorious in the boxing game."
A couple of months later and only two days before his 20th birthday, Trout decided to go pro, and has since become one of the top active 154-pound fighters.
Quickly climbing the professional ranks, his professional career soared to an impressive 21-0 before getting a shot at his first title, which he would capture and defend against three opponents.
His biggest fight to date would come in December 2012 when he stepped in the ring with Puerto Rican powerhouse Miguel Cotto to defend his WBA World super welterweight title, at Madison Square Garden. After a solid performance from Trout through all 12 rounds, the southpaw defeated Cotto by unanimous decision to retain the belt.
"Beating Cotto is my greatest accomplishment to date, as far as my career is concerned," said Trout. "I remember being a nervous when I heard them say 'unanimous' because there were a lot of close rounds and the fight was favored to go his way on paper. Hearing them announce 'and still' was an amazing feeling."
Remaining undefeated at that time with a 26-0 record, Trout would next face Saul "Canelo" Alvarez where his perfect record would see its first loss in a unanimous decision. Following that, a second consecutive loss to Erislandy Lara that same year before starting fresh in 2014 with defeats against Daniel Dawson, Luis Grajeda, Luis Galarza and Joey Hernandez.
Now, with a record of 30-2 with 17 KO's, Trout is preparing for his chance to regain a world title in less than two weeks, and remind those that have doubted him that he's still a force to be reckoned with.
"Coming off of four consecutive wins, I'm not just on a comeback streak but I'm taking a full step forward," Trout said. "My plan is to take the IBF World super welterweight title from Jermall Charlo and remind people why they call me 'No Doubt' Trout."
Family First
Although Trout currently has his sights set on adding another belt to his name, boxing isn't the first priority for the champion boxer. For Trout, family will always come first for the father of three.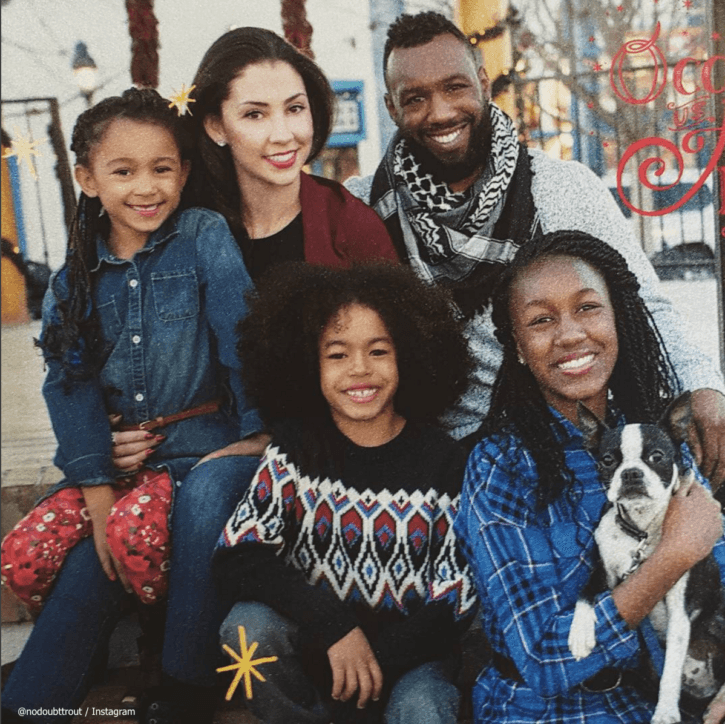 "Being a father and husband means everything to me. Besides being a Christian, it is the most important aspect of my life," said Trout. "It's a great responsibility — realizing that every decision I make affects my wife and kids — but like any relationship, I've learned that if you take time to be engaged with your family, teach your kids what's right when they're young, while continuing to "date" your wife … God will take care of the rest."
While training can take him from home more often than he'd prefer — he's currently training in Washington D.C. — Trout and his wife have learned how to balance parenthood and their hectic careers without skipping a beat.
"It's really a collective sacrifice," he explains. "It's not just me having to make a balancing act, but it's also asking my wife and kids to make sacrifices to be without their husband and father for weeks at a time. The biggest thing for my family is that I reassure them that our sacrifice isn't in vain and it doesn't go unnoticed. I try to make sure they understand what I do is for our future, and that they are loved every second of everyday, even if I'm not home."
With that in mind, Trout has also begun looking to life outside of the ring and opportunities to support the family he loves, by becoming a fight analyst for Premier Boxing Champions: Bounce TV last fall, and more recently, representing Premier Boxing at the U.S. Senate to discuss the importance of the work that Cleveland Clinic is doing to help prevent brain damage in combat sports.
"I'm far from being done as a boxer," said Trout. "I have a lot of fight left in me, but I can't do this forever. However, I can talk about boxing forever, and it's been a great opportunity for me to continue my career within the boxing world and still support my family."
Until that final bout is scheduled though, and his final punches have been thrown within the ropes, Trout is on a mission to being the best in everything he does.
"Anybody that introduces me always says the former, and right away I have to correct them — and the future. I'm the former and future champ," said Trout. "I tell everybody, anybody that would listen, that I will be champion again."
And we don't doubt it for a second.
Don't forget to tune into Showtime on May 21 and support Austin "No Doubt" Trout as he takes on Jermall Charlo for the IBF World welterweight title.
7 Facts About Austin
Why he chooses USANA to help fuel him: USANA embodies my beliefs in nutrition. Everything USANA provides is what the body naturally needs to thrive and USANA helps your body naturally recover. It also replenishes my muscles faster allowing me to get more out of my workouts. 

[youtube]https://www.youtube.com/watch?v=t36wyKofo20[/youtube]
His go-to USANA products:
The
MyHealthPak
,
Body Rox
™,
Palmetto Plus
™,
Visionex
® and the shakes. I take these supplements daily to help keep my mind and body in peak condition for a prime performance, while at the same time maintaining my weight.
Where you'll find him when he's not training: Outside and with my kids. I like to have fun and play, and my kids give me a great excuse to be a 30-year-old that still plays hide-and-seek! I enjoy longboarding in the spring and summer, and snowboarding in the winter. I am also a gamer, so I really enjoy video games.
His pre- and post-fight meals: My pre-fight meal is a light pasta with marinara sauce for the complex carbs I need during the fight. My after fight meal however, is anything deep fried and covered in chocolate.
Pre-fight rituals: I pray. The first prayer I do by myself before I start to stretch. The second prayer happens with my team in between warming up, and the last one is as soon as I step in the ring.
His favorite artists: Jay Z, Kendrick Lamar, J. Cole, Lupe Fiasco and Fall Out Boy
Favorite social media channel: Twitter, but Instagram is making its way to my no. 1. Follow me on both at @nodoubttrout.
*The mentioned athletes are either distributors or dedicated users who have received compensation for their partnership and/or complimentary USANA products.
*These statements have not been evaluated by the Food and Drug Administration. The products mentioned are not intended to diagnose, treat, cure, or prevent any disease.
We're proud to bring you the freshest content on the web! Follow USANA on Twitter, like our USANA Facebook page and enjoy the latest videos on the official USANA YouTube channel.

Learn what USANA is doing to make the world a better place.
The future of personalized health and nutrition is now available with USANA's True Health Assessment.
https://whatsupusana.com/wp-content/uploads/2016/05/Austin-Trout.png
597
1008
Allie Henderson
http://whatsupusana.com/wp-content/uploads/2019/11/USANA_Logo_Black.png
Allie Henderson
2016-05-10 04:00:28
2016-05-12 13:24:41
Austin Trout: Boxing Champ and Family Man