Hiking: Health Benefits and Tips for Beginners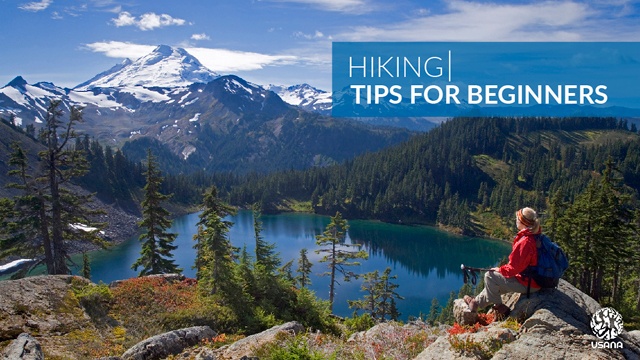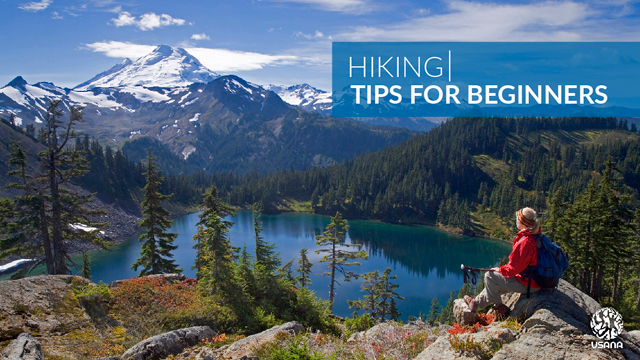 National Take a Hike Day
November 17 is National Take a Hike Day. No, you're not being told off, you really should go outside and take a hike.
The great thing about hiking is that almost everyone can appreciate it—and it does not necessarily have to be in the mountains. You can enjoy walking out in nature anywhere. All you need is a decent pair of shoes and off you go!
Hiking Health Benefits
Low Impact: If you're looking for a low-impact sport, hiking is one of the best ones. You reap the benefits of aerobic activity with a minimum of stress on your body. Hiking can help reduce the effects of osteoporosis. Because it is a weight-bearing exercise, muscles and bones are strengthened, decreasing their susceptibility to break. Research conducted at the University of Washington found that women with osteoporosis who walked for one hour, three days a week for nine months increased their bone density in their body by 6 percent.
Heart Healthy: Another study found a decrease in body weight, body fat, waist-circumference, fasting glucose, total cholesterol, LDL-cholesterol, plasma fibrinogen, resting systolic and diastolic blood pressure over time in male volunteers who participated in a 3-week vacation program that included 12 moderate-intensity guided hiking tours.
Mood: Hiking is unique because of the environment you are in. A study published in the International Journal of Environmental Health Research showed that overall mood, vigor, and self-esteem scores increased for individuals hiking in England. Confusion, tension, anger, and depression feelings were found to decrease significantly. The combination of nature and exercise creates an enhanced emotional state you can't get with other workouts.
Tips for Hiking
Go at your own pace
The most important tip for hiking is to enjoy it. It's not something that has to be extremely difficult (unless, of course you want it to be). Speed up if you feel restless. Or slow down if you are winded. There is no winning or losing at hiking—it is not about reaching the destination, but enjoying the journey. It is a great way to unplug, enjoy time with others, and exercise.
Find an experienced buddy

Hike with people who are more experienced if you are new to hiking. They will know what to expect and can help you when you aren't quite sure what to do. Experienced hikers will also have advice for equipment, trails, and temperatures in your area. Hiking equipment will vary dramatically depending on where you live and the season. In general, it is recommended to wear clothes that are loose fitting and help your body maintain a comfortable temperature—not too hot and not too cold.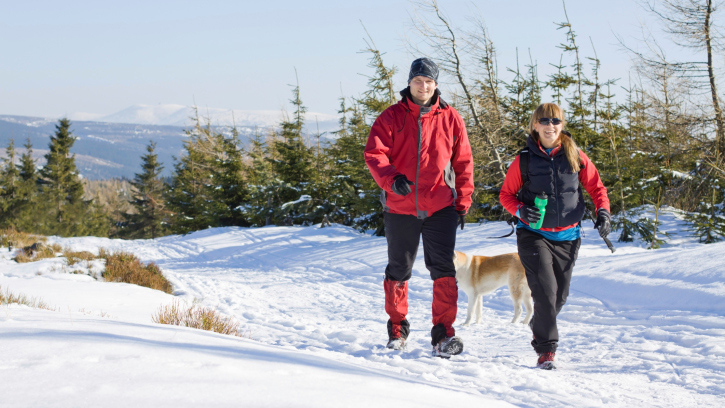 Pack enough food and water

One bonus to hiking is you get to eat. It is important to pack plenty of food and water for your hikes. Your body loses hydration through breathing and sweating even when it is cool.
A good rule of thumb is to drink one quart or liter of water per two hours of hiking. Having nutrient-dense snacks that contain complex carbohydrates, protein, and salt will give you energy and replenish some of your lost electrolytes. It's also important to keep in mind that you have to carry everything with you—including your garbage. Be sure to pack foods like nuts or dried fruit. They are light, easy to pack, and contain good nutritional value.
Incorporate other hobbies
If hiking is not "your thing" but you want to get into it, try incorporating things that you love while hiking. Maybe you enjoy finding and identifying plants, birds, or animals.
Bird Watching
Amy Haran, USANA's executive director of communications, is an avid bird watcher. Here are her tips for getting started birding:
Sign up for a field trip with birding organization near you. Trips are generally free; just let the leader know you're new to birding and they'll be happy to help.
Buy a National Geographic or Peterson Field Guide to Birds (they have these based on region). Or download the Sibley eGuide to Birds app on your phone to learn about common birds in your area.
Buy a good quality pair of used or new binoculars. Nikon and Vortex both make reliable binoculars for under $200. You should look for 8X to 10X magnification—any higher and it will be hard to keep your hands steady enough to focus.
Finding something else that you are passionate about that you can do while hiking will make it that much more enjoyable.
Good luck and happy trails!
Sources:
Lloyd-Jones, D., R. J. Adams, and T. M. Brown. "Health Benefits of Hiking." Circulation 121 (2010): e1-e170.
Barton, J., Hine, R., and Pretty, J. "The Health Benefits of Walking in Greenspaces of High Natural and Heritage Value." Journal of Integrative Environmental Sciences Vol. 6, lss. 4, 2009.
We're proud to bring you the freshest content on the web! Follow USANA on Twitter, like our USANA Facebook page and enjoy the latest videos on the official USANA YouTube channel.

Learn what USANA is doing to make the world a better place.
The future of personalized health and nutrition is now available with USANA's True Health Assessment.
https://whatsupusana.com/wp-content/uploads/2016/11/Hiking_Feature_72ppi-1.jpg
360
640
Aubrie Haymore
http://whatsupusana.com/wp-content/uploads/2019/11/USANA_Logo_Black.png
Aubrie Haymore
2016-11-17 04:00:06
2017-01-31 19:41:23
Hiking: Health Benefits and Tips for Beginners