Should I Give My Pet Vitamins?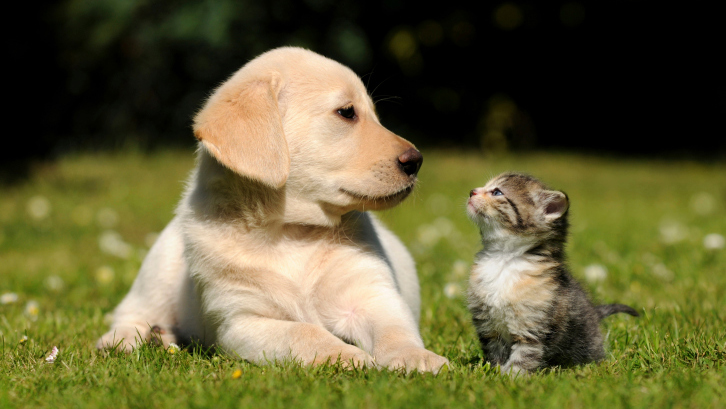 The following is an interview with veterinarian M. Scott Echols, DVM, Diplomate ABVP.†
Can you please provide us with your background and brief USANA story?
During my veterinary residency, I actively studied kidney disease and omega-3 fatty acids in animals. My biggest and most unexpected frustration was not finding supplements—specifically omega-3 fatty acids—manufactured according to pharmaceutical level good manufacturing practices for my studies.
In the scientific research and publication world, if you have a component of your research that cannot be verified but is treated as factual, it can invalidate all of your work. In fact, this is an ongoing problem with nutritional research, as many researchers assume the label claim is true and base their work off an unverified product. We call it junk science.
Once I realized none of the companies we were using to provide dietary supplements for our research could actually prove the label matched the product, I began researching the supplement industry with the single goal of finding credible supplements. After countless interviews, site visits and literature searches of dietary supplement companies, I discovered USANA.
By the time I found USANA, I was pretty jaded about the industry because of blatant fraud or just plain lack of quality concern. That's why, initially, I did everything I could to knock USANA down. My attitude had me convinced it was likely just another "vitamin company."
I couldn't have been more wrong. I found that USANA had—in my opinion—the absolute highest quality standards of manufacturing. I even verified through third-party testing agencies to ensure USANA was for real. Once I realized what I had found, I knew I needed to be a part of this company. I signed on and never looked back.
Is nutritional supplementation a viable option for pet owners?
Yes, nutritional supplementation can definitely be an option for many companion animals. Most people may not realize this, but many farm production animals are commonly given nutritional supplementation in addition to their standard food. So the idea of giving supplements to animals is not new.
Do different animals require specific nutrients?
Absolutely! As an example, cats and dogs have vastly different macro (protein, carbohydrate and fat) and micro (vitamins and minerals) nutrient requirements. There is too much information to go into detail here, but people should recognize that different species of animals often have unique nutritional requirements.
Are there specific animals that should avoid nutritional supplements all together?
Sick animals should first be examined by a qualified veterinarian before being provided nutritional supplements. Also, some animals do not process selected nutrients well. For example, cats cannot process the omega-3s in flax seed oil.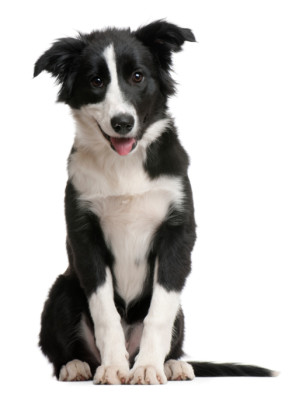 What nutrients should dog lovers be concerned with?
To ensure your dog's safety, let's first talk about nutrients to avoid. Xylitol should not be consumed by dogs. It is a common sweetener found in candies, gum, and some chewable vitamins that can cause dangerously low blood sugar if consumed by canines. Usanimals™ does contain xylitol. Also, probiotics are very species specific. Human probiotics only seem to have benefits in people and in some great apes—not pets. The most common supplements given to dogs are usually those containing glucosamine or omega-3 fatty acids.
What nutrients should cat lovers be concerned with?
As mentioned above, don't give flax seed oil or human probiotics to cats. Once again, the safest and most commonly used supplements for cats contain high-quality omega-3s.
What nutrients should horse lovers be concerned with?
The most commonly used dietary supplements in horses are glucosamine/joint health products and fatty acids. Horses seem to tolerate these supplements very well. It may not seem logical that a horse would need fish oil. However, studies show that horses do in fact tolerate and utilize omega-3s found in fish oil.
How would you get pets to take nutritional supplements?
Horses, dogs, and some cats will often eat fish oil in capsule form. Otherwise, you can puncture the capsule so the liquid can be squirted on fresh food. Dogs and horses may eat most nutritional supplements—in tablet or pill form—if given with a treat.
Why would a pet require nutritional supplements? Isn't diet enough?
Pet foods are designed to meet the needs of the "average" respective animal, but most of these pet foods are not generally designed for athletic or sick animals. However, some supplements can be used to support the health of such animals. As mentioned, those would include omega-3 fatty acids and glucosamine—which are not often found in basic pet foods. Both supplements have been used in veterinary practice for several decades.
†The statements presented in this blog post are the opinions of veterinarian, M. Scott Echols, DVM, Diplomate ABVP- Avian Practice. USANA does not promote or endorse the use of USANA products for veterinary uses. Please consult with your veterinarian before administering any nutritional supplements to your pet.
We're proud to bring you the freshest content on the web! Follow USANA on Twitter, like our USANA Facebook page and enjoy the latest videos on the official USANA YouTube channel.

Learn what USANA is doing to make the world a better place.
The future of personalized health and nutrition is now available with USANA's True Health Assessment.
https://whatsupusana.com/wp-content/uploads/2015/05/ThinkstockPhotos-478872471.jpg
409
726
Nick Peterson
http://whatsupusana.com/wp-content/uploads/2019/11/USANA_Logo_Black.png
Nick Peterson
2015-05-22 04:00:51
2017-08-25 11:45:56
Should I Give My Pet Vitamins?