Use These Motivational Tips to Complete Our One-Week Fitness Challenge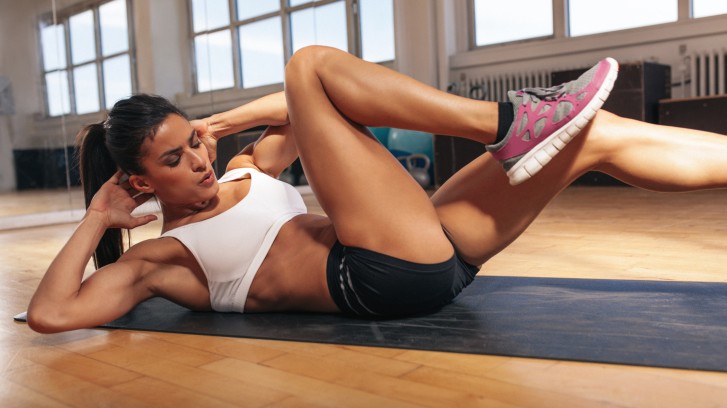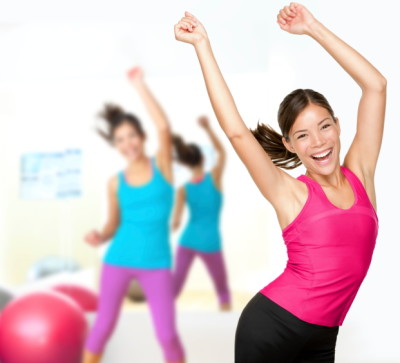 It has been said that fitness is not a destination; it's a way of life.
I used to think that was just something people would say to sound cool and wise. But now, I've gotta say, I get it. No matter how far I've come in terms of my health, my goals are always changing—and my reasons for hitting the gym when I'd rather sit on the couch are changing, too.
Fortunately, I work for a pretty cool company that understands this philosophy.
USANA's Wellness department offers a variety of fitness classes (Turbo Kick, Yoga, Zumba, etc.) to help us all live the #USANAlifestyle.
For me, I prefer the Bootcamp classes. They certainly kick my butt, but I appreciate the tears, sweat and pain they put me through…especially with my wedding coming up next year!
But even with a wedding around the corner, I still find it hard to stay motivated day after day, week after week and month after month.
So, for everyone out there looking for a motivational boost and an excuse to sweat, I have created a one-week fitness challenge. Stick with this for one whole week and see how you feel. At the very least, you'll discover you have what it takes to keep moving even when your body wants to quit. And that's something to be proud of!
The exercises I've provided below can be done alone or with a partner, at your house or at the park—no equipment necessary. Each series of exercises shouldn't take you longer than 30 minutes.
Let's get started!
MONDAY
This is one of my favorite workouts! It's hard at first but gets easier as you go because the amount of reps goes down by one after each round.
10 Pushups
10 Jumping Jacks
10 Squats
10 Crunches
9 Pushups
9 Jumping Jacks
9 Squats
9 Crunches
8 Pushups
8 Jumping Jacks
8 Squats
8 Crunches…
You get the picture…keep counting down (7, 6, 5, 4, 3) and when you've finished your 2's, finish off your workout with a 1-minute plank!
"It's the start that stops most people." –Anonymous
TUESDAY
It's ARM day so get pumped up!
10 Tricep Dips
50 Arm Circles (25 frontwards, 25 backwards)
Repeat 5 times
Finish off with 10 minutes of any cardio you like.
"Strive for progress not perfection." –Anonymous
WEDNESDAY
Wednesday is LEG day and remember, good form is important!
15 Jumping Squats
10 Side Lunges
20 Standing Calf Raises
1 Minute Wall Sit
Repeat 5 times
Finish off with 10 minutes of any cardio you like.
"Don't workout because you think you 'need' to, do it because your body deserves love, respect and healthy attention." –Demi Lovato
THURSDAY
It's BACK and ABS day! Working on my abs is a personal favorite.
Repeat 3-5 times
"Your attitude determines your direction." –Anonymous
FRIDAY
I know you want to just go out and celebrate after a long week, but you'll be much happier with yourself if you get in this workout first!
Repeat 3-5 times
"Take pride in how far you have come and have faith in how far you can go." –Christian Larson
SATURDAY
Finish the week off strong and in your own home! Here's your 100 Workout:
100 Jumping Jacks
90 Crunches
80 High knees
70 Bicycle crunches (total)
60 Squats
50 Leg Lowers
40 Lunges (total)
30 Pushups
20 Jumping Squats
10 Burpees
1 Minute Plank
"To see a man beaten not by a better opponent, but by himself is a tragedy." –Cus D' Amato
SUNDAY
Take the day off…you earned it!
How do you feel? Hopefully you feel awesome and reenergized! You've done so great, so don't stop there. Either repeat this challenge for next week or create your own. Remember, discipline is doing what you know needs to be done, even if you don't want to do it.
Be Stronger. Be Healthier. Be Better.
We're proud to bring you the freshest content on the web! Follow USANA on Twitter, like our USANA Facebook page and enjoy the latest videos on the official USANA YouTube channel.

Learn what USANA is doing to make the world a better place.
The future of personalized health and nutrition is now available with USANA's True Health Assessment.
https://whatsupusana.com/wp-content/uploads/2015/09/ThinkstockPhotos-4860477081.jpg
408
727
Mallory Moger
http://whatsupusana.com/wp-content/uploads/2019/11/USANA_Logo_Black.png
Mallory Moger
2015-09-08 04:00:56
2015-09-29 09:36:47
Use These Motivational Tips to Complete Our One-Week Fitness Challenge