The Significance of Being Significant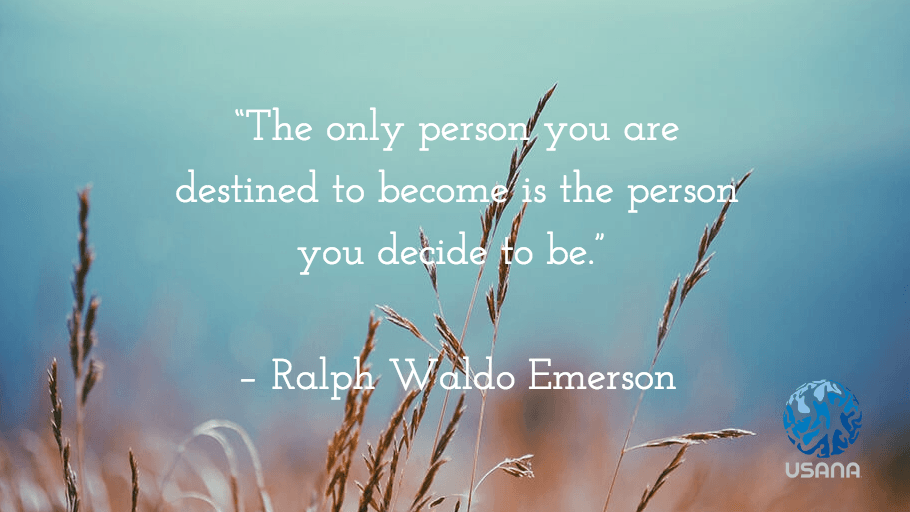 What is your significant gift?
A powerful mentor in my life once shared with me, "We are all given one unique and significant gift that only we can give the world — what is your gift?" I persistently ask myself this question and ask this of others. The responses vary from a smile to laughter, confusion to a lengthy pondering pause or even an "I don't know" reaction. It seems that many people have been "programmed" to focus on their weaknesses and make those stronger, rather than nurture their strengths and gifts.
What are you focused on? Is that focus serving or hindering you?
A strategy that I have found beneficial for enhancing focus and finding strengths is to consider some of your qualities, e.g., loyal, generous, persistent, dedicated, kind, patient, funny, honest, strategic.
ACTION: Identify two or three qualities you believe are your strengths. Then determine how they can be leveraged for the greater good of all. This understanding can give you inner peace. When you are at peace, you are in a position of power.
What makes you significant?
Once I was speaking with a woman who expressed concern for her current and future business success. Her unease was based on a belief that she didn't have a "wow" story. She saw everyone around her sharing a captivating message about their business and their life. This
self-sabotaging thought was impacting her confidence and follow-through.
Consider how you define a wow story. Is it connected to what you have done? E.g., years in the business, rank advancement or promotions, money earned, the house you purchased, relationships you have fostered, the health and well-being of others, the freedom that comes with being your own boss, the opportunity to travel the world, or the fulfillment of having a career you love.
Or is your "wow" story about who you are? E.g., I am happy, I am healthy, I am wise, I am successful, I am positive, I am confident, I am enthusiastic, I am blessed, I am victorious, I am valuable, I am free, I am determined, I am empowered.
You are significant and your wow story is natural, normal, and often unrecognizable by you because it has been a part of who you are throughout your life. Your gift is unique to you and significant to others.
ACTION: Determine how you would like to define your wow story. Is it based on what you have accomplished, who you are, or both?
How can you acknowledge the significance in others?
I have discovered there are many benefits to asking questions. The Dalai Lama once said, "When you talk, you're only repeating what you already know. If you listen, you may learn something new." One way to acknowledge the significance in others is to ask empowering questions with curiosity and to listen completely.
Ask open-ended questions that begin with who, what, when, where, and how.
These often become thought-provoking questions that give others an opportunity to reflect, ponder the question, awaken their creative genius, prompt their inner wisdom, produce a spark that becomes a defining moment, and ignite their passion. In some ways, one simple conversation can exponentially serve every life they will reach beyond your time together.
Remember, your experiences up to this point are a reflection of how you SEE yourself, what you SAY to yourself about yourself, and who you FEEL you are.
ACTION: Recognize your significance and be significant.
Grace Keohohou Hao is a co-founder of the Direct Selling World Alliance (www.DSWA.org) and Coach Excellence School (www.CoachSchool.org)
Grace is a co-author of several best-selling books, including Build it Big, More Build it Big and Mom Entrepreneur Extraordinaire. She is a certified coach with the Coach Excellence School and Worldwide Association of Business Coaches. Grace loves being a devoted wife, mother of six amazing children and enjoys life as an entrepreneur.
We're proud to bring you the freshest content on the web! Follow USANA on Twitter, like our USANA Facebook page and enjoy the latest videos on the official USANA YouTube channel.

Learn what USANA is doing to make the world a better place.
The future of personalized health and nutrition is now available with USANA's True Health Assessment.
https://whatsupusana.com/wp-content/uploads/2016/05/pablo-4.png
512
910
USANA Health Sciences
http://whatsupusana.com/wp-content/uploads/2019/11/USANA_Logo_Black.png
USANA Health Sciences
2016-05-18 04:00:34
2017-02-23 06:39:56
The Significance of Being Significant