Working Parents: How to Get It All Done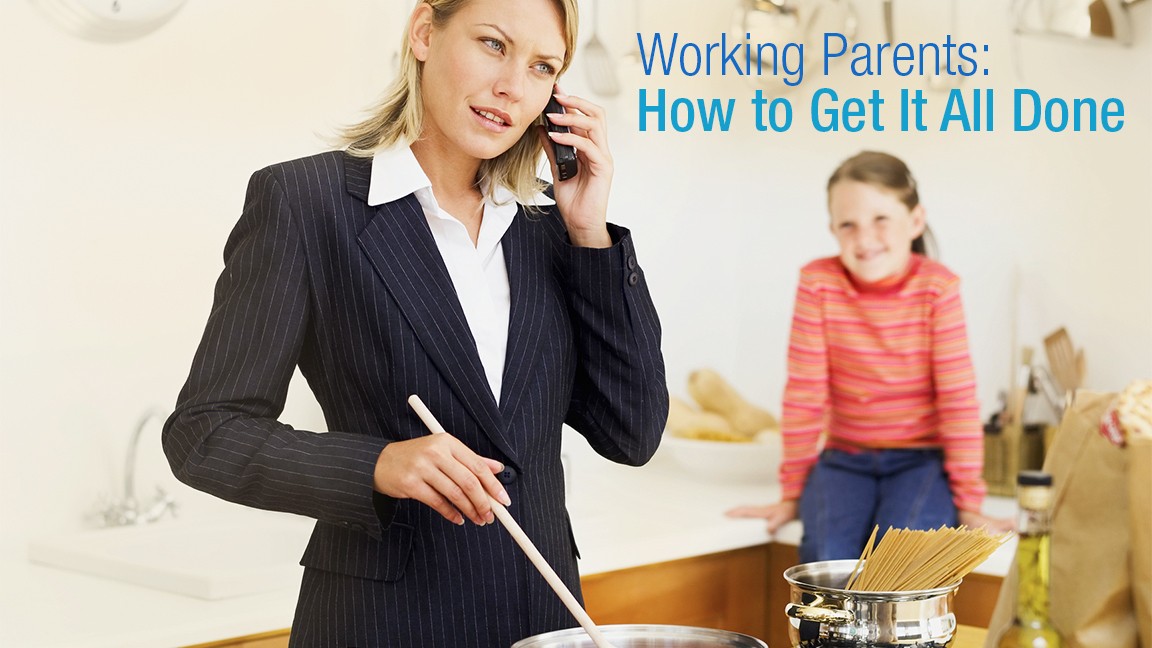 I am finally working a full-time job after being in college for five years. As a single mom, it was nice to make my own schedule each year, but now I'm living the 9-to-5. It's been a transition time for both my daughter and me.
I have learned that there are ways to ease this transition so that she and I don't get overwhelmed. Where I needed the most help was with my schedule.
Simplify & Prioritize Values
I tend to have perfectionist tendencies, and this doesn't serve my life very well. I've had to adjust my expectations quite a bit. My house will not be spotlessly clean every single day and I will not get to all the projects I wish I could.
I have had to determine what my values are and live my life to reflect that. One of the things I value most is quality, family time. That means if given the choice between preparing a five course meal or playing a game with my daughter, I choose the game.
Break Down Tasks
The first thing I needed to do was a brain drain—write down everything that existed in my head in regards to my schedule. This included everything from bill paying to taking out the garbage. I divided an excel spreadsheet into three sections of tasks: Essential Tasks, Need To, and Want To.
Essential Tasks are just that, the ones that you absolutely need to do such as eat, feed the pets, etc.
Need To are for things that need to get done, but are not tied to a specific time-frame and, if they aren't done for a while, no catastrophes will happen.
The Want To column is for things you want to do on a regular basis: things with your kids, things for your own sanity, and fun things on a weekly/monthly basis.
Then write down how often you'd ideally like to be doing each task.
| | | | | | |
| --- | --- | --- | --- | --- | --- |
| Essential Tasks | How often | Need to | How often | Want to | How often |
| Pack lunches | Weekdays | Vacuum | 2x week | Read | 3-7x week |
| Feed the pets | 2x daily | Sweep kitchen/bathroom | 1x week | Play with Esper | Daily |
| Lola Walk | 1-2x daily | Load dishwasher/empty | daily | Hang out w/Scott | 3-4x week |
| Prepare/eat breakfast | Daily | Clean out fridge | 1x week | Hobbies | |
Once you've listed everything, go back through your lists with a fine-tooth comb and be realistic about how often things really need to happen. You may not be willing to budge on the daily reading with your daughter, but maybe vacuuming doesn't really need to happen twice a week. You want to get to a sweet spot of feeling satisfied with making progress on the needs with room leftover for the wants.
Create Schedules
Now that your task list is finished, make daily lists for yourself and your family members. Here's an example of ours, which I have posted on our refrigerator:
Now, take the weekly essential tasks and insert them into a monthly calendar. This also goes up on my refrigerator where I can see it often. Here is an example of two weeks from my calendar:

Be Flexible
The nice thing about this system is that if life events come up that get me off course, it's easy for me to see what is essential that I need to get done, and start there.
If I have a few minutes of free time when my daughter goes out to play with friends, I can pick an item on my "need to" list to do.
Completing even the small tasks gives me a sense of accomplishment, which in turn increases my confidence. Sometimes all I end up doing is starting a load of laundry, and that is good enough.
Ask For Help
My daughter is six, so she's at a great age where she can start helping out more. I've identified the chores that she enjoys doing the most, and I make a big deal out of praising her help. For example, she loves putting away the groceries when we get home from shopping. I let her do that while I focus on something else, like feeding the dog.
Don't be afraid to ask for help when your life gets overwhelming. Something as simple as asking someone to take your child to get a treat can give you a spare moment to relax.
Don't forget that you need to recharge your batteries in order to be the best you can be at work and at home. Identify what that entails—for me it's meditation, writing, and reading.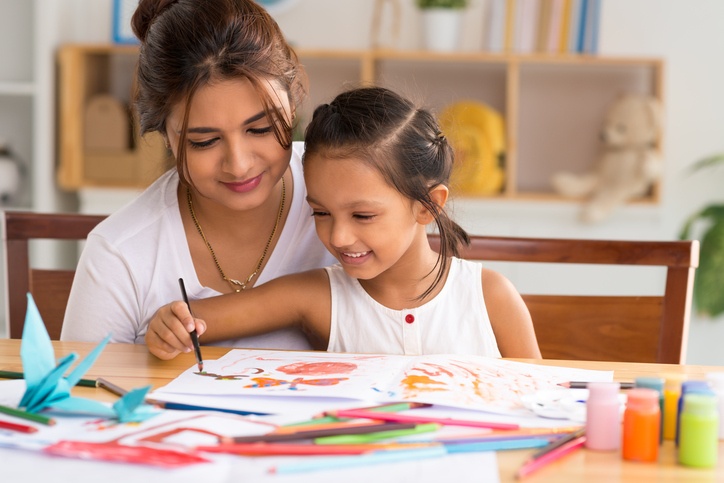 Life is hard as a working parent, but these steps will help. The most important thing to remember is to live your values—your children will learn from your example and you'll live a simpler, more fulfilled life.
We're proud to bring you the freshest content on the web! Follow USANA on Twitter, like our USANA Facebook page and enjoy the latest videos on the official USANA YouTube channel.

Learn what USANA is doing to make the world a better place.
The future of personalized health and nutrition is now available with USANA's True Health Assessment.
https://whatsupusana.com/wp-content/uploads/2016/09/Blog_feature_Photo_16x9_72ppi.jpeg
648
1152
Erica Shaw
http://whatsupusana.com/wp-content/uploads/2019/11/USANA_Logo_Black.png
Erica Shaw
2016-09-16 04:00:24
2016-09-15 15:10:10
Working Parents: How to Get It All Done