The Power of Thought: Live an Inspired Life
I believe in the power of thought and the potential impact it can have on a life.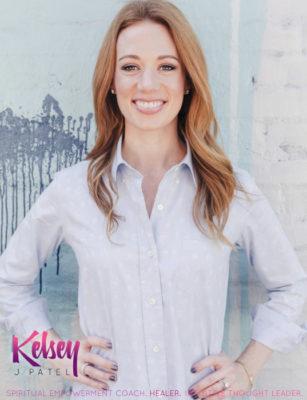 If we all take a little more time to think about what it is we're searching for and how we want to feel, and then truly put that thought into action, we just might get what we want.
But why should you listen to me? You shouldn't; I'm not an expert.
And that's why I've sought the advice of Kelsey Patel, spiritual empowerment coach, healer, and entrepreneur.
Kelsey provides guidance for corporate workshops, one-on-on sessions, and spiritual training seminars. Her practice is about guiding people through the course of letting go of their old stories and limiting beliefs.
Kelsey believes her clients, by healing past wounds, can re-enter their lives with peace, purpose, and true self-actualization.
Kelsey Patel on the Power of Thought
So whether you're a busy stay-at-home mom, a stressed out corporate executive, or a recent college graduate trying to navigate life after school, Kelsey has a message—and mission—for you in 2017:
The power of thought is real, people!
And because I full-heartedly believe in its power—and how the way you think can have an effect on your life—I'm going to share my word with all of you: worth. This is about my self-worth, finding worth in all I do, and through everyone I connect with. At the end of the day I want to feel there is value in what I've accomplished and who I've become.
Now It's Your Turn
What's your word? How do you want to feel at the end of every day? Share your ambitions by posting a comment.
Bonus Tip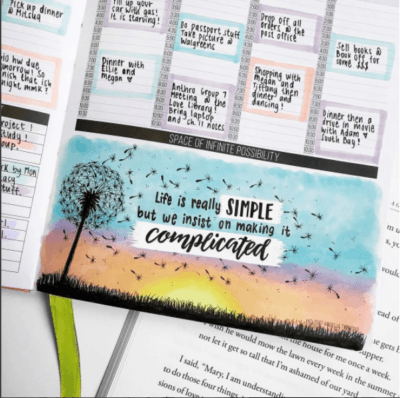 Need help staying positive, keeping your word relevant in everything you do, and remembering the good things that happen to you? Try a Passion Planner!
This is not your typical planner—it's more of a passions roadmap with weekly and monthly layouts to keep you focused, motivated, and always dreaming.
I know, I sound like a spokesperson. But I'm not. I'm just a girl who believes in the power of thought, never stops dreaming, and is always looking for ways to stay inspired.
I hope you really think about this and share your word for 2017 with other What's Up, USANA? readers.
*The mentioned influencer is either a distributor or dedicated user who has received compensation for her partnership and/or complimentary USANA products.
https://whatsupusana.com/wp-content/uploads/2017/02/Healing_Reiki_Feature_16x9.png
648
1152
Mallory Moger
http://whatsupusana.com/wp-content/uploads/2019/11/USANA_Logo_Black.png
Mallory Moger
2017-02-21 12:00:57
2017-03-09 09:26:41
The Power of Thought: Live an Inspired Life