Why Baby Boomers Are Starting Their Own Businesses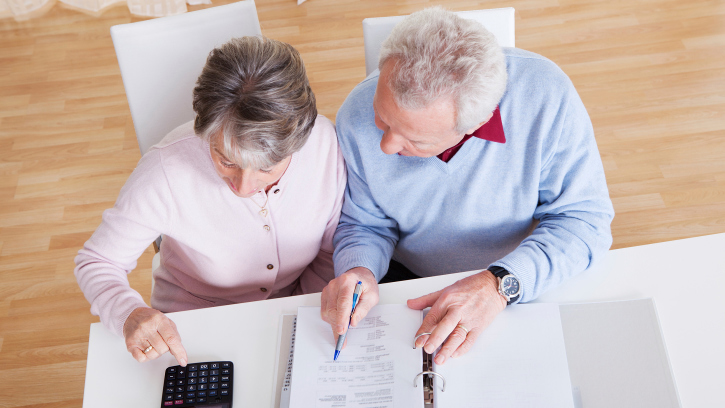 Baby Boomers Dyann Lyon and Wild Bill Jones were "100 percent retired" in 2008 when they decided to come out of retirement and reignite a home-based business that had sat on the back burner for six years.
"It was a big learning curve for us," says Dyann, 66, who worked as a real estate agent and who now runs Whole Health By Design, a health and wellness business, with her husband Wild. "It's such a different mindset when you don't have an office to go to every day. But Wild and I love to always be growing and there are so many aspects to this opportunity that it keeps it interesting for us."
Wild served as a sales manager for a custom tour bus and ambulance company before calling it quits at age 64. The couple spent the first few years of retirement walking the beaches of Maui and traveling to Europe.
"We had an amazing time but I wouldn't give up what we're doing now," says Dyann, who is selling the USANA products she and her husband have consumed since 2002. "We weren't really making a difference for people. As we become older, we understand how important relationships are and to affect lives in a positive way is priceless."
Dyann and Wild are among a significant group of "Encore Entrepreneurs"—Baby Boomers who are catching the entrepreneurial bug later in life and potentially searching for a home-based business opportunity.
Baby Boomers Starting Businesses
Baby Boomers—generally individuals born between 1946 and 1964—are seeking out these opportunities for a variety of reasons, including:
Supplementing pre-retirement or retirement income
Maintaining existing or creating new social and professional connections
Experiencing the feeling of working for themselves
Making a difference in the lives of others
But for Wayne Cook, his introduction to entrepreneurship came largely out of necessity.
Wayne spent nearly 25 years working at a large technology company before falling victim to a "workforce reduction" at perhaps the worst possible time.
"I was workforce reduced on my 55th birthday, one week short of early retirement," Wayne says. "We were given six weeks to find another position within the company but [the CEO] imposed a seven-week moratorium on internal hires."
Unsure about rejoining Corporate America, Wayne became an independent associate for USANA, a global nutritional supplements company. Now he makes his own schedule, enjoys helping others understand the importance of proper nutrition, and sees this opportunity "as the best way to restore and improve on the salary" he earned at the end of his career.
Pam Pearson, who once served as the president of an $18 million marketing services organization, got laid off from high-level positions five times in a 10-year span. It was following the last layoff in 2010 that she decided to "create an asset" for herself.
"I made the decision I wanted to invest in my own future, not someone else's," says Pam, who now owns her own health and wellness business, WealthyHealthyWomen, as part of USANA's Team Northrup. "It was clear Corporate America wasn't working. I was a hardworking, dedicated employee but I learned many times I can't control the outcome because someone else holds the keys to the kingdom."
Baby Boomers as Entrepreneurs
In 2015 the oldest Baby Boomers will turn 69 and the youngest will celebrate their 51st birthdays. That means more than 76 million Baby Boomers in the United States are heading into retirement (or perhaps are already there).
Within that group, the percentage of entrepreneurs ages 55 to 64 has risen steadily from 14 percent in 1996 to 23 percent in 2013, according to a study by the Kauffman Foundation, an entrepreneurship research group.
Even more, "Boomers are the best-positioned people in America to start new companies," the foundation wrote in a research report (PDF) in February.
Are you a Baby Boomer who wants to start your own home-based business? Here is advice to help you get started from individuals who have done it themselves.
5 Tips for Starting Your Own Business
1. Find something you're passionate about: You have to believe in the business and have a desire to help others, says Dyann, the former real estate agent. "Every time I hear someone having a benefit with a product, that is as exciting to me as was selling an expensive home. It's so much more than the money now."
2. Ask more questions: Baby Boomers are generally looked on to give advice but Tom and Lorie Mulhern, who have spent 20 years running a successful home-based business, suggest in this new environment it's important to ask more questions and give fewer answers. "You're starting something new—you have to be a learner first," they say. Related: "Quite a few Baby Boomers we've worked with are intimidated by technology. You need to get beyond that and trust in your abilities to learn new skills that will help you be successful."
3. Don't go it alone: With a company such as USANA, "you're in business for yourself but not by yourself," Pam Pearson says. "My success helps other people in the organization and vice versa. People are sometimes overwhelmed by the open arms and support that is available."
4. Set up a home office: Developing a business routine at home is helpful, Lorie says. Create a designated workspace and devise a system to organize your time and tasks.
5. Explore network marketing: Few start-up barriers, combined with the ability to set your own schedule, make it perfect for people who are retired and who want flexibility, Dyann says. "We don't have kids at home, you don't have the same busyness you had when you were younger. This keeps us involved in a way that really gives us so much pleasure."
We're proud to bring you the freshest content on the web! Follow USANA on Twitter, like our USANA Facebook page and enjoy the latest videos on the official USANA YouTube channel.

Learn what USANA is doing to make the world a better place.
The future of personalized health and nutrition is now available with USANA's True Health Assessment.
View Tim Haran's profile
https://whatsupusana.com/wp-content/uploads/2015/03/1787803841.jpg
408
725
Tim Haran
http://whatsupusana.com/wp-content/uploads/2019/11/USANA_Logo_Black.png
Tim Haran
2015-03-13 08:00:04
2017-09-11 08:32:35
Why Baby Boomers Are Starting Their Own Businesses