Natalie Spooner: Any Icy Determination
Hockey is an intense sport. Extreme athleticism, a resilient attitude, and tremendous motivation are essential. The ice is cold and aggressive, but also fluid and breathtaking.
It's a sport unlike any other. But for Canadian Olympic Gold Medalist Natalie Spooner, it isn't just a sport—it's a way of life.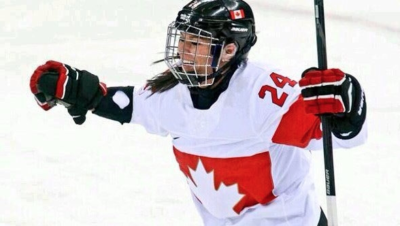 Natalie is focused, committed, and driven. Day after day she pushes herself and those around her to be better and never settle for anything less than great. She's among the sport's most decorated female athletes and holds elite titles such as Olympic Gold and Silver Medalist, captain of the Toronto Furies, and 2014 Clarkson Cup Champion.
As incredible as these achievements are, for Natalie, they aren't what matter most. Something much more powerful drives her to compete day in and day out—her love for the sport.
A Childhood of Athleticism
As a little girl, Natalie was involved in every activity from dance to band. But Hockey seemed to be her perfect fit. Natalie had a knack for the game, and at only 4, she spent hours playing hockey in the backyard with her older brothers. Although smaller and younger than the boys, she always found a way to compete. Her first years on a hockey team, she was the only girl. Girl's hockey was still gaining popularity.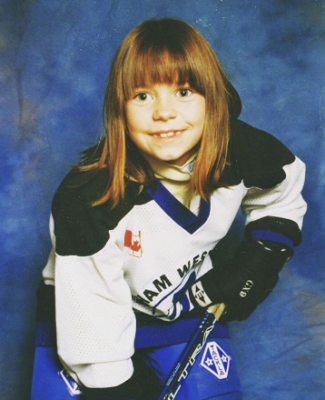 "My brothers really helped shape me into the player I am today. I grew up always chasing them on the backyard rink and still to this day they are so supportive finding ways to make it to tournaments and games around the globe. I couldn't have gotten to this level without them or my parents support. The number of miles they put on the family vehicle getting me to the rink for all of my practices and games was huge and I'm extremely grateful for the sacrifices they made for me."
With the help from her family Natalie's big break came when she made the under-18 Canadian National team at 17 years old. This caught the eye of multinational college recruiters and coaches and she was awarded a scholarship to play hockey at Ohio State University. As a senior, Natalie set the record for most goals scored in a single season. She also was named NCAA First Team All-American and was a Top 10 finalist for the Patty Kazmaier Award.
Educated in Nutrition
Natalie had a college career many athletes dream about. But even more impressive, despite her busy schedule and rigorous coursework, she completed her Bachelor of Science in nutrition (pre-med). An extensive knowledge of anatomy compels her to nourish her body for success.  Her nutritional background along with USANA products give her an edge above the competition.
"My favorite product is the USANA Prenatal Cellsentials®.  I have always had low iron but with the help of Prenatals and healthy lifestyle choices my iron levels have stabilized, and I have so much more energy. I noticed a huge difference as soon as I started them. I also love the Probiotics and Nutrimeal for recovery after workouts and games."*
Shaping Futures Beyond the Rink
After graduating from Ohio State, Natalie's career was just beginning. In 2012, she was drafted by the Toronto Furies in the CWHL and hit the ground running. 2014 was a year to remember as she led the Furies to a Clarkson Cup Championship and the Canadian National team to a gold medal in the Sochi Olympic Games.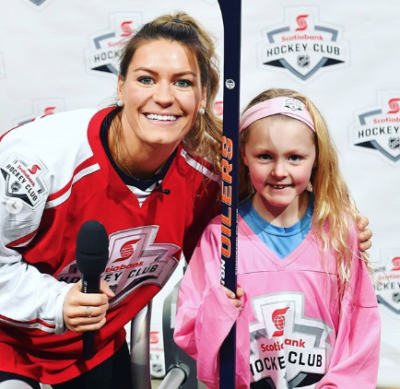 Despite all her success as an athlete, Natalie has had her fair share of setbacks. She's suffered everything from broken bones to disappointing seasons and falling short in the championships. The difference between Natalie and many other athletes is she always finds a way to learn from her mistakes and bounce back stronger. When the chips are down and she's fallen short of her goal, she never gives up. Instead, she dusts herself off, heads back to the drawing board, and finds new ways to stay driven and motivated.
Hockey isn't the most popular women's sport, but it's on the rise. Natalie's biggest goals are to expand the sport worldwide and improve wages for future female hockey players. Five years ago, she started the Natalie Spooner High-Performance Hockey Academy where she empowers and motivates young girls to set high goals and follow their dreams.
"I started the High-Performance Hockey Academy because growing up I went to hockey schools and I know how much it helped my development as a player. Getting to see my role models and girls that played on the National team made a lasting impression on me. I want girls to know that they can achieve anything they can dream of. I hope to give girls an avenue to hone their skills and someday become the player they dream of. Most of all, I hope that the girls have lots of fun and are able to learn a few life skills along the way."
A Bright Future
Whether in life or hockey, Natalie says, "Go for your passion and do what makes you happy." This mentality pushes her and her many followers to never quit and always live life to the fullest.
What's next for Natalie? Her future is unknown, but one thing is for sure – she will continue to chase her dreams. with a new CWHL season right around the corner, you can bet the Furies' team captain is dialed in and ready to perform. Count on Natalie to fly down the ice, enjoying life as she plays the game she loves.
7 Facts About Natalie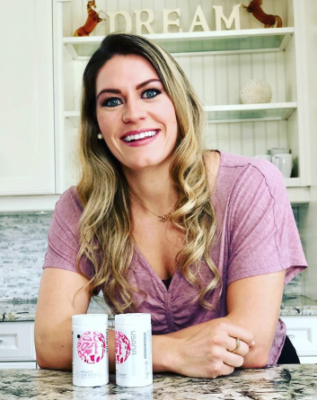 Why she trusts USANA: Because my body deserves the best to perform it's best.
Her go-to USANA product: USANA Prenatal Cellsentials® because it contains 14mg of iron per serving. I also like USANA® Probiotic.
When she's not on the ice: I love traveling in the little bit of downtime I have post season.
Her favorite pre-game ritual: I always put my left equipment on before my right.
Her favorite workout playlist includes: Unstopabble by Kat Deluna.
Follow her on social: Instagram @natspooner5.
*The mentioned athlete is either an Associate or dedicated user who has received compensation for her partnership and/or complimentary USANA products.
*These statements have not been evaluated by the Food and Drug Administration. This product is not intended to diagnose, treat, cure, or prevent any disease.
https://whatsupusana.com/wp-content/uploads/2019/04/Screen-Shot-2019-04-08-at-2.48.45-PM.png
513
714
Josh Gee
http://whatsupusana.com/wp-content/uploads/2019/11/USANA_Logo_Black.png
Josh Gee
2019-04-02 06:05:23
2019-04-18 16:21:31
Natalie Spooner: Any Icy Determination