Jen Groover Lets Home, Work Inspire Each Other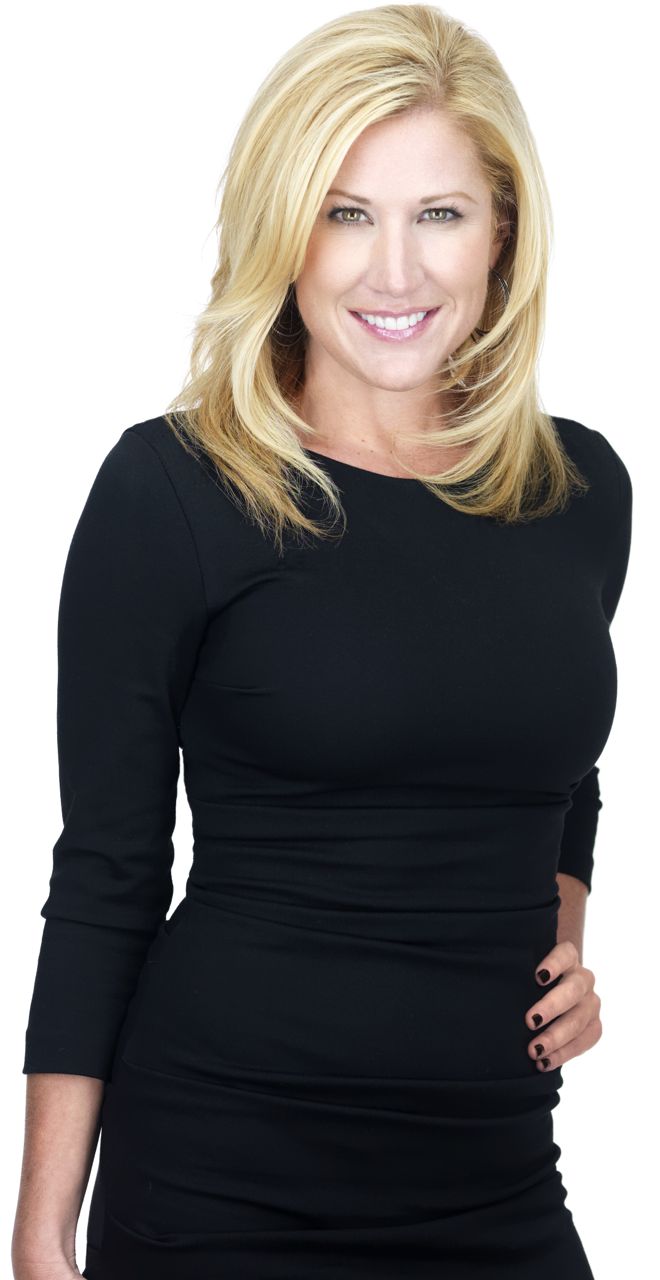 Entrepreneur Jen Groover is a busy woman — she's the creator of the Butler Bag, the world's first compartmentalized hand bag, a top business and lifestyle contributor to major TV networks, and is a highly sought after speaker. On top of that, she's also a mom. It's enough to send anyone's head spinning.
So how does she make it work?
By creating her own normal.
"I let go of what everyone else thinks is normal," said Jen, who is also the author of What if & Why Not. "I don't let society's beliefs of what's normal for a family to thrive dictate what's necessarily normal for my family to thrive."
Creating her own normal means that Jen doesn't sweat the small stuff and doesn't allow needless drama to impede on her space. "I don't let other people's beliefs of how I should live my life affect how I do live my life," she says. "I measure my successes as a mother by the smiles on my kids' faces that they wake up with every single morning and go to bed with every single night, and how they laugh every single day."
Instead of keeping work and home separate, Jen lets her work life inspire home life and her home life inspire work life. "I don't see it as a balance," she says. "People envision two things like they're juggling or on a scale trying to constantly even out, and I don't look at it that way. As an entrepreneur there is no separation in my life. I am what I am in every aspect of my life."
Jen spends a lot of her time helping other people recognize their dreams and the power to achieve them. It starts with belief with your own power, Jen says. "I tell my daughters all the time the greatest magic that exists is within your heart and your head. Everyone has power, but most people don't choose to use it or know it exists."
You can't exact change without knowing our own power or how significant our lives are, Jen says. We can impact one person and create a domino effect reaching far beyond anything we can understand. It's by living outside of our comfort zones and living within our individual purposes that we can truly impact the people around us.
"A lot of people think it begins with these execution steps of making a to-do list and setting goals," Jen says. "It really begins with you believing in yourself and being the best person you can be every day. And in that being the best person you can be everyday, being positive and radiating positivity to other people is really where it begins — small and simple, even just smiling at people, is where success begins."

Jen, who was recently announced as a USANA spokeswoman, will be speaking at two major USANA events in 2012 — the SWEET Retreat in May and USANA's 20th International Convention in August. And at both of those events she will be encouraging members of the USANA family to embrace themselves and the power they hold within, even when facing obstacles. "Every challenge is an opportunity for you to look within," she says, "to become stronger, better, smarter and grow in ways that you can't if everything is good."
We're proud to bring you the freshest content on the Web! Follow USANA on Twitter, like our USANA Facebook page and enjoy the latest videos on the official USANA YouTube channel.
https://whatsupusana.com/wp-content/uploads/2012/05/jen_0068_final.jpg
1280
660
USANA Health Sciences
http://whatsupusana.com/wp-content/uploads/2019/11/USANA_Logo_Black.png
USANA Health Sciences
2012-05-08 08:00:41
2012-06-05 14:18:26
Jen Groover Lets Home, Work Inspire Each Other