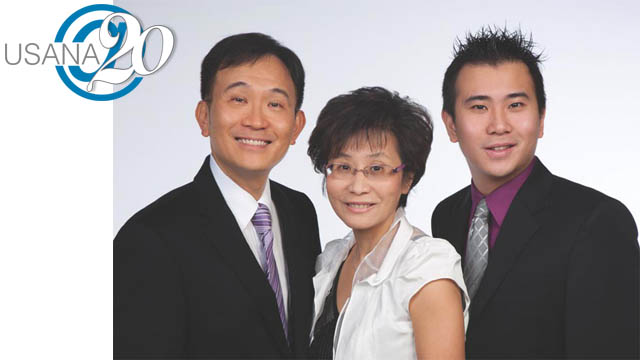 If the age-old adage that "a smile is worth a thousand words" is really true, then Vincent Chan's smile has written volumes.
His charming grin certainly didn't hurt during his many years as a self-employed practicing pharmacist in British Columbia. And his infectious smile has only helped as Vincent, his wife Mable, and their son Adrian have built up one of USANA's most successful businesses as 6-Star Diamond Directors.
In the years since joining USANA, Vincent has played a significant role in the development of the Asian market in Canada and North America as a whole. As one of a few top trainers in USANA to train Chinese, Korean, and English-speaking Gold, Ruby, and Diamond Directors, Vincent's influence can be felt around the globe.
"Quite simply, USANA has changed our lives forever," Vincent says.
While that may be true, Vincent and his family have also changed lives — all for the better. Many USANA success stories begin with a soon-to-be Associate talking to a pharmacist in Canada who mentioned a company whose products might just help them improve their health. The rest, as the even older adage states, is history.
Celebrating You
Vincent has long been focused on health and wellness for himself, his family, and his local Canadian community. Now, that community extends around the globe as he continues to touch the lives of USANA Associates. His dedication to building the Asia-Canada market is evident through his faithful 15 years of service.
Since starting with USANA, Vincent and Mable's impact on Canada has been immeasurable. And while the number of awards one wins doesn't equal one's success, Vincent's USANA accolades list is quite impressive. He was the first car contest winner in the Gold and above category in 2002, and has been the No. 3 Top Associate Enroller (2003), Dr. Wentz Vision Award winner (2005), and a member of the Fortune 25 for the last 10 years. He's also helped lead and guide seven Elite Bonus recipients.
Come to think of it, Vincent has a lot to smile about.
According to…
"Vincent Chan has shown such perseverance when it comes to growing his international organization. Behind all his chuckles and smiles he has a no-nonsense attitude about business. He is a good example of someone who successfully took this opportunity to greater heights. In these past few years, the Asian field has seen endless possibilities through seeing Vincent's success. I wish there were a lot more Vincent Chans out there in the industry."
— Belynda Lee, USANA Vice President of Canada and North American Asian Markets
You Might Not Know…
There's a lot fellow Associates know about Vincent. For instance, he was a pharmacist and worked until midnight at his pharmacy the night before getting married. Vincent also enjoys fishing. It's given him the ability to develop patience in different situations with network marketing and USANA. "Because I like fishing, I have the patience I need to cope with critical situations unbearable to most individuals," he says.
It Happened in '00…
The 2000 launch of the Sensé—beautiful science® personal care line demonstrated USANA's commitment to both internal and external health. It was also a highly motivating factor for Vincent and his team to advance.  A few weeks after International Convention that year, Vincent advanced to Ruby Director. Back then, there were only a few total advancements in a year. "The Sensé launch gave me the confidence and motivation to really build my business," Vincent says.
——————–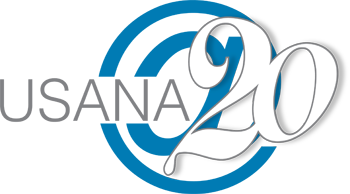 About the Series: We're celebrating USANA's 20th anniversary with USANA @ 20, a series featuring difference-makers — not only individuals, but departments, products, and more — who have had a significant impact on USANA and are poised to propel us into the future. We hope you enjoy learning more about just a few of the reasons USANA is, and will continue to be, a world-class company. To learn more about this series and to read previous installments, please visit USANA @ 20.
https://whatsupusana.com/wp-content/uploads/2012/05/Vincent_Chan_Featured.jpg
360
640
Missy Bird
http://whatsupusana.com/wp-content/uploads/2019/11/USANA_Logo_Black.png
Missy Bird
2012-05-28 07:53:23
2012-05-28 08:45:59
USANA @ 20: Vincent Chan