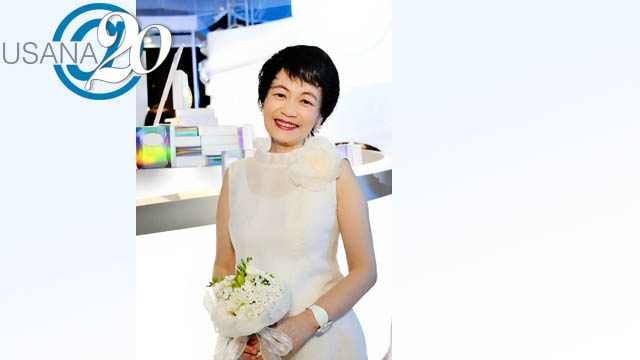 Who's the first person you think of when you hear the term "Asia Pacific"? If you're part of USANA, it's most likely Deborah Woo.
Deborah came to USANA 13 years ago when she was offered the position of general manager of Hong Kong. She was already well versed in direct selling — she joined Amway Hong Kong as a distributor relations manager in 1990 and became director of sales for Caring International (Hong Kong) Limited in 1996.
Deborah's first task with USANA was to establish and develop the local Hong Kong market. "Being Asia's first market, I could see the potential of USANA's growth in the region," Deborah says, "and I am excited by the challenge this position offers."
In 2003, Deborah was promoted to regional general manager, responsible for the Hong Kong, Taiwan, and Singapore markets. And as USANA continued to expand in the region, she took on the positions of vice president of Greater China and East Asia in 2005, vice president of Greater China and North Asia (with added accountability for Japanese and Korean operations) in 2007, and executive vice president of Asia in 2008.
Now the president of USANA Asia Pacific, Deborah is looking forward to USANA's continued expansion into China through BabyCare. "I firmly believe that China will be the biggest direct-selling market in the world," she says, "and USANA is perfectly suited to succeed in it."
Growing USANA hasn't been Deborah's only goal. She's also cognizant of the growth she's experienced as an individual. "I have learned to be more inspirational in the leadership of people," she says. "Before this, I prided myself on being a good coach, but I tended to focus on training technical skills, and I was not so good at bringing out the best in people's potential."
Celebrating You
As the president of USANA's fastest-growing region, Deborah is very busy, but that doesn't stop her from getting to know each of the area's Associates personally.
"The Associates know that they can celebrate with me during good times and depend on me when they are faced with difficulties," Deborah says. "I give them a sense of security, of belonging in the USANA family."
Deborah continues, "I am passionate about 'leadership by example. We talk about USANA ideals all the time, but it is best if we practice what we preach."
Influence comes with patience and persistence, Deborah says. "With USANA growing as a global company, we need to take into account ideas and perspectives from people who have very different backgrounds and experiences. Learning to listen and appreciate others is important."
According to…
"Through her incredible guidance, amazing leadership, and strong work ethic, Deborah Woo has helped our AP markets become stronger, more successful, and an extremely important part of the USANA worldwide family. Deborah is a dynamic leader whose dedication to her job and to Associates all over the world has helped new markets flourish and people live healthier, wealthier, and happier lives."
— Dave Wentz, USANA Chief Executive Officer
You Might Not Know…
Deborah has a great memory, particularly when it comes to shoes — she memorizes every pair she owns. She also loves taking pictures of beautiful flowers. And when it comes time to unwind after a busy workday, it's TV's "Criminal Minds" that Deborah turns to for relaxation.
It Happened in '01…
2001 was a busy year for USANA. The company launched HealthPak 100 (US/CA-NFR) and opened its Japan market, and Dr. Wentz created the Sanoviv Medical Institute, a holistic healing center in Baja California, México.——————–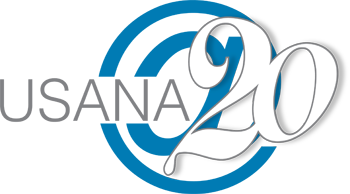 About the Series: We're celebrating USANA's 20th anniversary with USANA @ 20, a series featuring difference-makers — not only individuals, but departments, products, and more — who have had a significant impact on USANA and are poised to propel us into the future. We hope you enjoy learning more about just a few of the reasons USANA is, and will continue to be, a world-class company. To learn more about this series and to read previous installments, please visit USANA @ 20.
https://whatsupusana.com/wp-content/uploads/2012/06/Deborah-Woo-Banner.jpg
360
640
Jessica Whiting
http://whatsupusana.com/wp-content/uploads/2019/11/USANA_Logo_Black.png
Jessica Whiting
2012-06-04 08:12:49
2012-05-29 12:41:20
USANA @ 20: Deborah Woo