Guest Post — Let's Talk About Sensé Night Renewal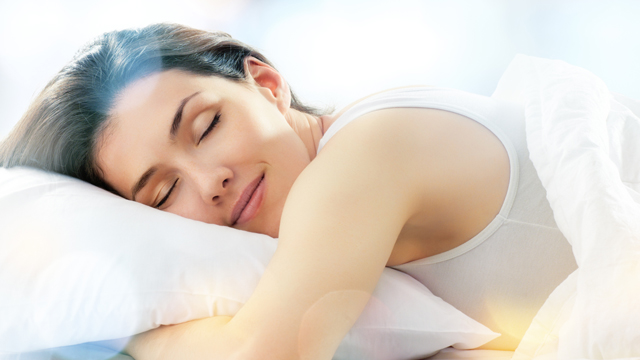 The following is a guest post written by Bea Kinnear, a USANA Associate and author of Your Skin & You. She is owner and moderator of the Yahoo! Sensé Help Site, where she works with Kathleen Rockney, Jacquie Malinowski, and Janet Bernstein to educate members about skin care.
The site is where a version of this and other articles in the "Let's Talk" series originally appeared. Bea has agreed to share select articles with What's Up, USANA? as a resource for readers to learn more about Sensé products.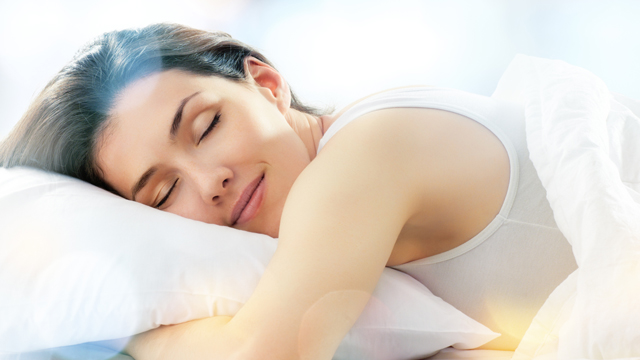 Is a night cream really necessary and does it have benefits over other moisturizers?  The answer is yes!
In our late 20s to early 30s, our skin slowly begins to show the signs of aging. As we age, our fine lines become deeper, and our skin loses some of its hydration, collagen and the elasticity, which has kept our skin supple and firm.
During the time we sleep, the metabolic activity of skin cells are at their highest, therefore extra attention can be provided to the skin. Since you are resting, your body is able to target regeneration and healing more efficiently, thus promoting good health for the skin. The skin's ability to absorb active ingredients peaks at night because that's when skin loses its essential moisture. We perspire in our sleep, and our pillows and sheets absorb a lot of the moisture from our skin.
It takes science to understand all the needs of skin and how it functions during the day and while we sleep. When the body slows down at night, the skin still carries on working, moving from its main daily role of protection, to one of repair. The ingredients in Sensé day cream are designed to protect during the day, while Sensé's nutrient-enriched Night Renewal Crème restores essential collagen, lipids, and elastin and also contains vitamins essential for tired and stressed skin.
The absorption opportunity of deep sleep is an exceptional time to introduce the highly potent compounds that are formulated in the Night Renewal Crème. The ingredients in Sensé are what you expect to find in an excellent night cream:
Ingredients that nourish and revitalize the skin
Supply moisture and hydration
Sooth and calm the skin
Reduce the appearance of fine lines, wrinkles
Make the skin soft and smooth to the touch
Improve the appearance of aging skin
Stimulate cell renewal
A night cream should never contain irritants or allergens. Byproduct ingredients like petrolatum or mineral oil can interfere with the natural rejuvenation process that occurs while you sleep. Sensé Night Renewal is formulated with active ingredients such as, essential vitamins, hydrating ingredients, and anti-aging ingredients that can be absorbed by the skin.  The skin then repairs itself from both inside out and outside in while we sleep.
The difference between a day cream (a moisturizer) and night cream are the ingredients they contain. The skin encounters various problems during the day such as pollution, makeup and ultra-violet rays. The skin recovers at night with the help of Sensé Night Renewal. The formula includes advanced technologies with Regenisomes Type ll™, DSR™ complexes and the benefits of our chemical-free, patented liquid crystal self-preserving system. The dark blue inner-lined tube protects the sensitive anti-aging ingredients from light, air and consumer contamination. Night Renewal is one beneficial step for your face that you should not go without, especially during and through your aging years.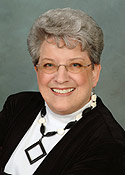 Learn more about Sensé. For an application to join the Sensé Help Site, please contact Bea.
We're proud to bring you the freshest content on the web! Follow USANA on Twitter, like our USANA Facebook page and enjoy the latest videos on the official USANA YouTube channel.

Learn what USANA is doing to make the world a better place.
https://whatsupusana.com/wp-content/uploads/2012/08/BeaNightRenewal.jpg
360
640
USANA Health Sciences
http://whatsupusana.com/wp-content/uploads/2019/11/USANA_Logo_Black.png
USANA Health Sciences
2012-09-25 08:00:10
2017-02-22 16:55:44
Guest Post — Let's Talk About Sensé Night Renewal