USANA Inside Beauty: Spotlight on Janelyn Marcelo!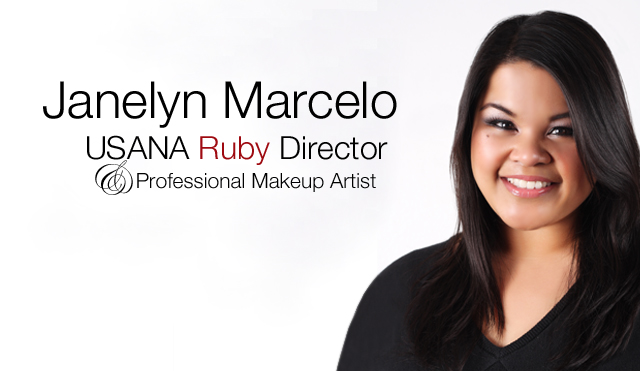 From the moment Janelyn Marcelo learned about USANA, she fell in love with the company's Sensé skin-care line. Now a Ruby Director, the Los Angeles resident began building her USANA business through spa parties.
Owning her own USANA business taught Janelyn how to network with people and how to integrate her other passions — namely, makeup artistry — with sharing Dr. Wentz's vision.
She found a way to marry USANA and her love of being a makeup artist by sharing the Sensé line with all of her clients who sit in her chair.
The two go hand-in-hand.
USANA has taught her to become a better networker, which has given Janelyn the opportunity to work as a makeup artist for editorial and high fashion photo shoots, weddings, red carpet events, L.A. Fashion Week, films and celebrities.
Check out our Q&A with Janelyn to learn more.
USANA: How do you like to prepare the skin for cosmetics?
JANELYN: I start by having clean skin. I cleanse, tone and moisturize using Sensé (of course). Then I use a primer for the eyelids and face. Primer sets the stage for flawless makeup application.
USANA: What is your No. 1 beauty rule?
JANELYN: Drink a lot of water! You'll notice a more radiant complexion when you drink water regularly. It's the most inexpensive beauty product!
USANA: What is your favorite cosmetic brand/product?
JANELYN: I love mascara and lip gloss. Even though I'm a makeup artist, I try to limit the amount of makeup I use on myself. So my go-to products would be "They're Real" mascara by BeneFit and "Lipglass" lip gloss by MAC.
USANA: What is a good way to start wearing makeup if you haven't worn very much before?
JANELYN: Makeup can be overwhelming, especially if you're new to it. It's definitely is an art form. There's a fine line between looking fierce and looking like a clown. I would suggest practicing on your eyes first since that's the main thing people look at when they're talking to you. Simply applying a coat of mascara can dramatically enhance your eyes.
I would also suggest checking out makeup tutorials on YouTube.
I believe if you want to start learning how to wear makeup, you should just jump in and experiment with everything. Try all the colors. The cool thing about makeup is that if you mess up, you can take it off and try again!
USANA: What's the one Sensé product you can't live without?
JANELYN: It's hard to choose only one Sensé product! I love the entire line and how it all works synergistically! But if I had to choose, it would be the Gentle Daily Cleanser. I love the way it smells and how it's able to gently remove all the dirt and makeup. It's gentle yet strong enough to clean my makeup brushes with!
Well there's the scoop!
Wishing you all beauty and health.
Jessica Reimer is a Senior Marketing Manager at USANA Health Sciences. If you have any stories, comments, or questions that you would like to see addressed in this feature, please send them to [email protected].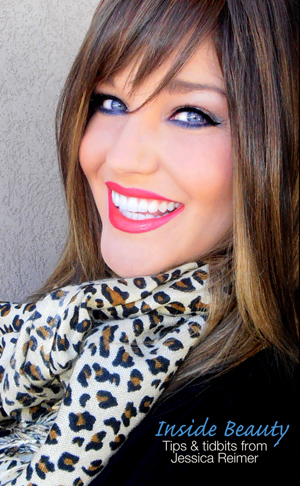 To learn more about Sensé skin-care products, please visit www.beautifulscience.com and like us on Facebook! Previous Inside Beauty posts can be found here. Some USANA products are available only in select markets.
We're proud to bring you the freshest content on the web! Follow USANA on Twitter, like our USANA Facebook page and enjoy the latest videos on the official USANA YouTube channel.

Learn what USANA is doing to make the world a better place.
The future of personalized health and nutrition is now available with USANA's True Health Assessment.
https://whatsupusana.com/wp-content/uploads/2013/03/Janelyn-Feature-Image.jpg
371
640
Jessica Reimer
http://whatsupusana.com/wp-content/uploads/2019/11/USANA_Logo_Black.png
Jessica Reimer
2013-03-04 07:30:53
2013-03-15 09:15:11
USANA Inside Beauty: Spotlight on Janelyn Marcelo!