USANA takes the science of Sensé very seriously!
The following is a guest post written by Bea Kinnear, a USANA Associate and author of Your Skin & You. She is owner and moderator of the Yahoo! Sensé Help Site, where she works with Kathleen Rockney (co-owner) and Maggie Pierce, both Gold Directors, and Janet Bernstein to educate members about skin care.
I am always getting questions about what makes the Sensé line so great and just last week I was asked, "Why are you so against homemade products?" So, I thought I would give you a little background on the development of Sensé. For our new members to USANA, this might be something you have not heard yet, and for longtime members, maybe you could use a refresher on what went into creating these products. Plus, I don't think I'm the only one getting these questions. There are a lot of questions that should come to mind when considering using a homemade product. How do they formulate their product to make sure that ingredients do what they are intended to do? Where are they making their products and what tools do they use (maybe the pot they made spaghetti in the night before)? Would their tools and area be approved by Health Canada or the FDA as a "clean environment"? Do they own a cat? Do they have kids and other people running through their area while "cooking" their product?
In other words, would it even come close to cosmetic lab standards? I feel much more comfortable using Sensé products because I know that USANA takes the science of Sensé very seriously! During the development and manufacturing of Sensé, many different USANA scientists were involved in the research, development and manufacturing of all of our products. Each product was worked on by chemists, microbiologists, engineers, toxicologists, quality assurance professionals and consumer affairs professionals. Not to mention the strict packaging standards that are followed.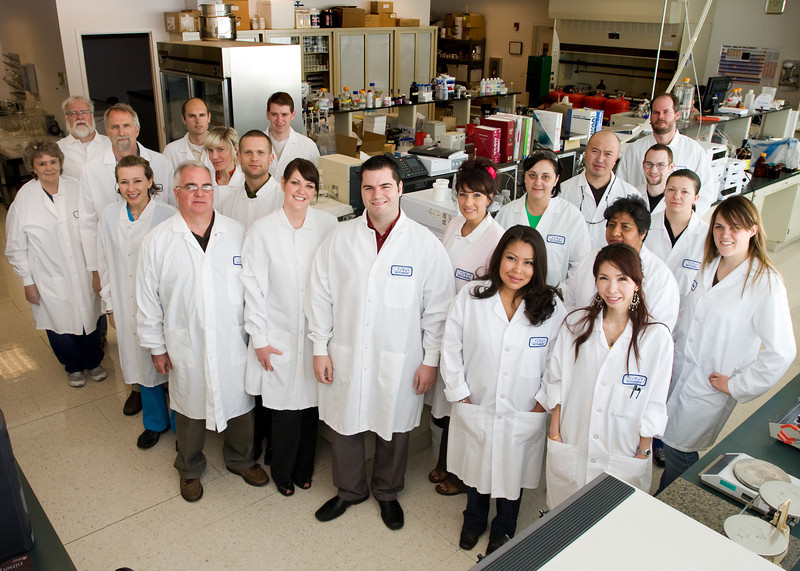 So let's look at the specially trained scientists' roles in creating the Sensé line:
Toxicologists – evaluate ingredients and finished products to establish their safety for consumers
Microbiologists – establish product preservation and monitor manufacturing to ensure finished product integrity
Analytical Chemists – perform chemical evaluations of ingredients and finished products to determine purity
Formulators – develop the new and improved products and set product standards and specifications
Science Information Specialists – research developments in science articles and patents relevant to product development and safety
Manufacturing engineers – develop manufacturing procedures and oversee production of the final products
Technical Packaging Specialists – improve dispensing and packaging processes
Quality Assurance Specialists – ensure that products meet all labeling requirements and are in compliance with all governmental regulations
Consumer Affairs Professionals – conduct consumer research and testing prior to product marketing and track issues that may arise following product marketing.
Yes, there is a lot that goes on behind those lab doors at USANA to make sure every Sensé product we use and sell is the best of the best! We are very proud of every Sensé product you use and recommend. Most of all, we know they are safe and designed as intended. Sensé is science in perfect balance with the beauty of nature! Have a Sensé-tional Day!
[youtube]https://www.youtube.com/watch?v=hV4ZX-XAN2k[/youtube]
If you're unable to view the above video, please visit the USANA YouTube channel
We're proud to bring you the freshest content on the web! Follow USANA on Twitter, like our USANA Facebook page and enjoy the latest videos on the official USANA YouTube channel.

Learn what USANA is doing to make the world a better place. The future of personalized health and nutrition is now available with USANA's True Health Assessment.
https://whatsupusana.com/wp-content/uploads/2014/07/featured_Sense.jpg
450
800
Sarah Flinn
http://whatsupusana.com/wp-content/uploads/2019/11/USANA_Logo_Black.png
Sarah Flinn
2014-08-12 08:00:13
2017-02-23 08:08:35
The Science of Sensé