USANA Influencer Insider: Amy Purdy Competes in 'The Amazing Race'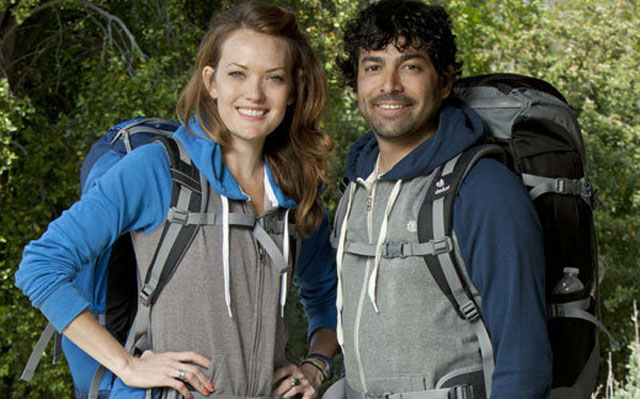 Amy Purdy never gives up.
That's why the USANA Associate, motivational speaker, model, actress, makeup artist, spokesperson, adaptive snowboard equipment founder, and three-time world cup gold medalist is so driven to compete in this season's, The Amazing Race, airing Sunday, Sept. 30 on CBS at 8 p.m. EDT.
Did we mention she's also a double-leg amputee?
At 19, Amy's life took a new direction when she contracted bacterial meningitis and lost both her legs below the knees. She also lost a kidney, her spleen, hearing in her left ear, and spent nearly three weeks in a coma. Doctors gave her a less than 2 percent chance of survival.
"I was hanging on to dear life and wouldn't let myself go," Amy told What's Up, USANA? "I knew if I relaxed for a second, I would die, so I was aware and as conscious as I could be."
After years of healing and rehabilitation, Amy grew stronger. She began taking USANA Nutritionals. Her goal was to get as healthy as possible after her near-death experience. "I have taken the supplements for so long now!" Amy said. "It's amazing how great I feel after a kidney transplant. I take care of myself and I take USANA."*
Before acquiring meningitis, Amy was a licensed massage therapist and participated in skate and snowboarding competitions. Through her unyielding tenacity and drive to succeed, Amy hasn't let anything slow her down, not even her legs.
"I visualized myself snowboarding and felt so inspired. I had no clue how I would do this again, but I knew I would," Amy said. "I've now become one of the highest ranked adaptive snowboarders in the world."
Amy supports other adaptive athletes with their goals. She founded Adaptive Action Sports, a nonprofit organization, which gives adaptive athletes the opportunity of getting involved with action sports, art, and music. She also helps organize adaptive freestyle camps and is working to get snowboarding recognized in the Paralympics. With her positive spirit, Amy has already begun training for the 2014 Games.
In 2006, Amy had to turn her positivity up a notch after she and partner Daniel Gale tried out for The Amazing Race and didn't make the cut. "We made it all the way to the end but ultimately weren't chosen," she said.
Due to Amy's perseverance, she and Daniel gave The Amazing Race another go this year. "We thought the timing was right in our lives to give it another shot and this time we ended up getting it!" Amy said. "So never give up!"
Be sure to tune in this Sunday as Amy makes the impossible possible in what could be the most amazing race yet. "I have learned that I am so much stronger than my brain lets me believe," she said. "Life gets better, if you let it."
*These statements have not been evaluated by the Food and Drug Administration. This product is not intended to diagnose, treat, cure, or prevent any disease.
We're proud to bring you the freshest content on the web! Follow USANA on Twitter, like our USANA Facebook page and enjoy the latest videos on the official USANA YouTube channel.

Learn what USANA is doing to make the world a better place.
Discover what USANA products can do to boost your health today by taking this brief online Health Assessment.
https://whatsupusana.com/wp-content/uploads/2012/09/AmyPurdyFeatured.jpg
399
640
Misty Dangel
http://whatsupusana.com/wp-content/uploads/2019/11/USANA_Logo_Black.png
Misty Dangel
2012-09-27 07:54:55
2017-02-24 09:01:46
USANA Influencer Insider: Amy Purdy Competes in 'The Amazing Race'