USANA Active Calcium Has Two Micronutrients Everyone Needs More Of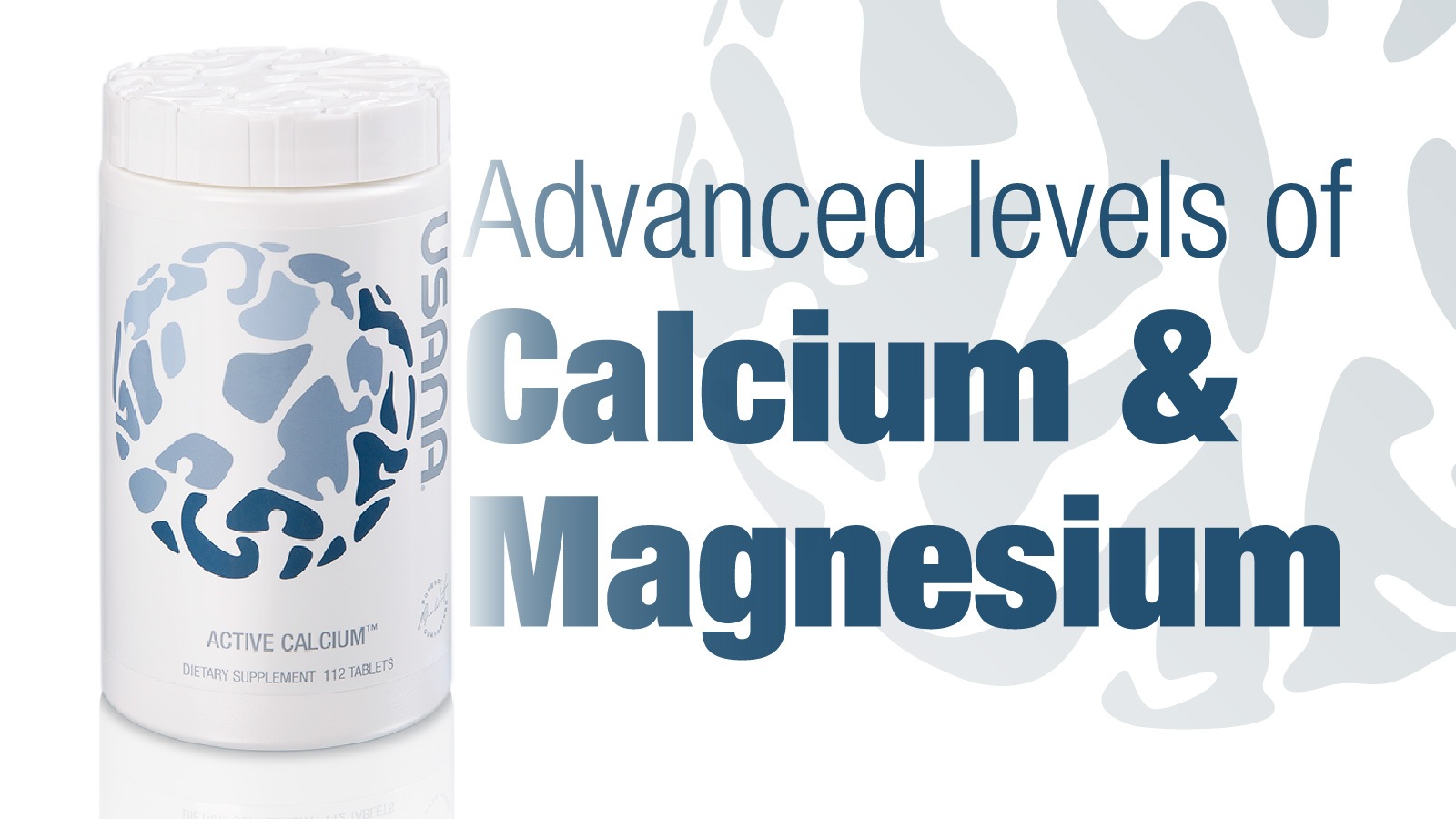 Whether your diet is paleo, vegetarian, vegan, Mediterranean, fruitarian, or none of the above (or if you're like me and find it very hard to eat any particular way for longer than ½ a day), chances are good that you aren't getting enough of key micronutrients.
An article based on NHANES data that was published in the American Journal of Clinical Nutrition in July 2014 noted that even vegetarians (who are usually some of the healthiest eaters out there) fell short on vitamins B-12 and zinc.
The study also found that everyone, regardless of diet, was short on vitamins A, C, and E.
Two other key micronutrients everyone needs more of?
Calcium and magnesium.
So if you're already taking your USANA Essentials, and especially if you don't eat dairy products, calcium fortified foods, or nuts, you just might want to consider adding Active Calcium™ to the mix.
I know what you're thinking: "If I'm already taking the Essentials, shouldn't that be giving me all of the foundational supplements that I really need?"
The short answer: no, not necessarily.
The problem with calcium and magnesium, as raw ingredients, is that they take up a lot of space.
So, it's really tough to get enough into a multimineral product. (And the chances of you getting any useful amounts from a one-a-day type supplement from your local health food store are pretty slim.)
This is why a separate calcium/magnesium supplement is often needed (especially if you're female) in addition to a multi: so you can get your daily requirements.
How Much Do I Need?
For most people, aim for around 1200 mg of calcium every day (from food and supplement sources), and between at least 310 and 420 mg of magnesium per day for women and men, respectively.
Tip: Don't take all the supplements at once. Rather, spread them out throughout the day to help keep your belly feeling happy.
Why Do I Need Calcium & Magnesium?
Calcium and magnesium are critical for maintaining healthy bone mass.
We need a steady supply of the nutrients to meet the needs of our bones, which are constantly remodeling themselves.
USANA Active Calcium delivers a superior blend for bone health, with advanced amounts of calcium, magnesium, plus vitamin K, and vitamin D.
You can read more about why USANA's Active Calcium is great for bone health here.
Magnesium – Your New Mineral Superstar
An emerging superstar in the nutrition world is magnesium. It's a good thing, too, because the majority of people really just do not get enough from their diets.
Active Calcium delivers 400 mg of magnesium in a daily dose.
So, why is magnesium so cool?
Well, magnesium has a wide range of benefits. It plays a role in hundreds of enzyme systems in the body. I won't bog you down too much in the details, you can click on the links for more, but just in the last couple of years research has been published, concluding that magnesium is super important for a number of things:
Obviously, there are a multitude of reasons you may want to consider increasing your magnesium intake.
With USANA's Active Calcium in addition to Chelated Mineral, you've got your daily recommendation covered.
I don't know about you, but I want to ensure I'm getting what I need to help maintain my good health, every day.
If you were surprised by any of this information, chances are your friends and family will be too. Share this blog post on Facebook to spread the word.
*These statements have not been evaluated by the Food and Drug Administration.This product is not intended to diagnose, treat, cure, or prevent any disease.
We're proud to bring you the freshest content on the web! Follow USANA on Twitter, like our USANA Facebook page and enjoy the latest videos on the official USANA YouTube channel.

Learn what USANA is doing to make the world a better place.
The future of personalized health and nutrition is now available with USANA's True Health Assessment.
https://whatsupusana.com/wp-content/uploads/2015/08/Active-Calcium-Feature.jpg
900
1600
Camille Fletcher
http://whatsupusana.com/wp-content/uploads/2019/11/USANA_Logo_Black.png
Camille Fletcher
2015-08-13 04:00:14
2015-09-29 09:37:42
USANA Active Calcium Has Two Micronutrients Everyone Needs More Of