Olympic-Sized Advice for Joint Health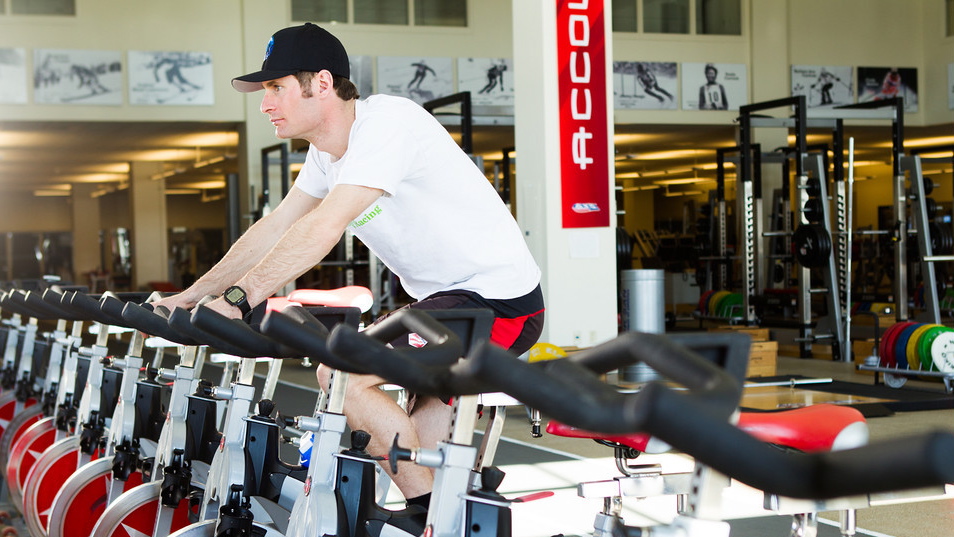 Editor's Note: The following post was written by Bryan Fletcher, Olympic U.S. Ski Team Nordic Combined athlete, 2013 World Championship Medalist, and USANA Brand Ambassador. You can also find a version of this article on doctoroz.com.
All of my life, I have put my body through the ringer.
At a very young age I fought and beat cancer, and immediately after that started competing in Nordic Combined, which is one of the hardest and most trying Olympic sports—combining the fast twitch, high impact, and extremely technical demands of ski jumping with the endurance and power of cross country. To make it to the top level in the sport, you have to utilize every bit of energy and strength your body can produce, which can take a huge toll on your joints.
Overcoming Injuries
In 2003, as a result of these high demands, I had double knee surgery to correct a total of twelve different problems. In 2010, just a month before the Vancouver Olympics, I suffered a high ankle sprain that kept me from competing. I faced the same ankle injury again in 2013, and early last year I fell on my knee during training resulting in the removal of 70 cc's of fluid and a month of rehab.
While missing training is hard, mentally and physically, it's even harder to get back into that routine with a joint you don't fully trust and that can't support the demands you want to place on it. Even the smallest pain in a knee or elbow can inhibit one from performing at their best, and when you're training for World Cups and the Olympics, it's not an ideal situation to be in.
However, despite having to deal with these injuries, I have to remind myself that in the grand scheme of things, I was out of commission for a very small amount of time. I was able to rebound fairly quickly, without any long-lasting effects, because of how I had taken care of my body and nutrition needs. After each injury I was able to return to training, healthy and ready to give it my all.
Peace of Mind
The body is a resilient machine, but it can use some help. Which is why I make sure to give my body the time it needs to recover between competitions and supply it with the right nutrients and supplements.
When traveling for my sport, it's hard to always find stable nutritional sources in the food we eat, and USANA's helped ensure that my body has what it needs to remain in top shape and allow me to perform at my highest level.
As an elite athlete I am tested regularly for performance enhancing substances, and because of that I am always concerned and conscious about what I put into my body, which is why I love knowing that all of USANA products I take are pure. Knowing that USANA guarantees their products purity with NSF certification allows me to have peace of mind that I'm not taking any contaminated supplements that could hurt me in training or competition.
I am a big believer that if you take care of your body, it will take care of you. My advice is to give your body the help it needs, and take care of your joints if you want to perform at your best.
Bryan Fletcher has one of the more inspiring stories in skiing. Diagnosed with acute lymphoblastic leukemia at age three, he underwent chemotherapy for seven years, surviving a stroke before going into remission. The dust had barely settled before he went on a competitive tear, eventually vaulting into the world's elite Nordic Combined athletes. The 2013 season proved to be a good one for Fletcher, who helped capture the USA's first full-team Nordic Combined World Ski Championships medal in Val di Fiemme, Italy, and ended the World Cup circuit in 21st place in the FIS World Cup standings, the second highest finish for the U.S. behind brother Taylor. Sochi 2014 marked his first Olympic appearance where he placed 6th in men's team, 22nd in men's large hill/10km individual, and 26th in men's normal hill/10km individual.
*The mentioned athletes are either distributors or dedicated users who have received compensation for their partnership and/or complimentary USANA products.
**These statements have not been evaluated by the Food and Drug Administration. This product is not intended to diagnose, treat, cure, or prevent any disease.
We're proud to bring you the freshest content on the web! Follow USANA on Twitter, like our USANA Facebook page and enjoy the latest videos on the official USANA YouTube channel.

Learn what USANA is doing to make the world a better place.
The future of personalized health and nutrition is now available with USANA's True Health Assessment.
https://whatsupusana.com/wp-content/uploads/2015/01/i-VmgBx49-XL.jpg
537
954
Allie Henderson
http://whatsupusana.com/wp-content/uploads/2019/11/USANA_Logo_Black.png
Allie Henderson
2015-01-22 08:00:15
2015-07-02 08:09:58
Olympic-Sized Advice for Joint Health