USANA Athletes: World Travels, Warm Welcome and Many Thanks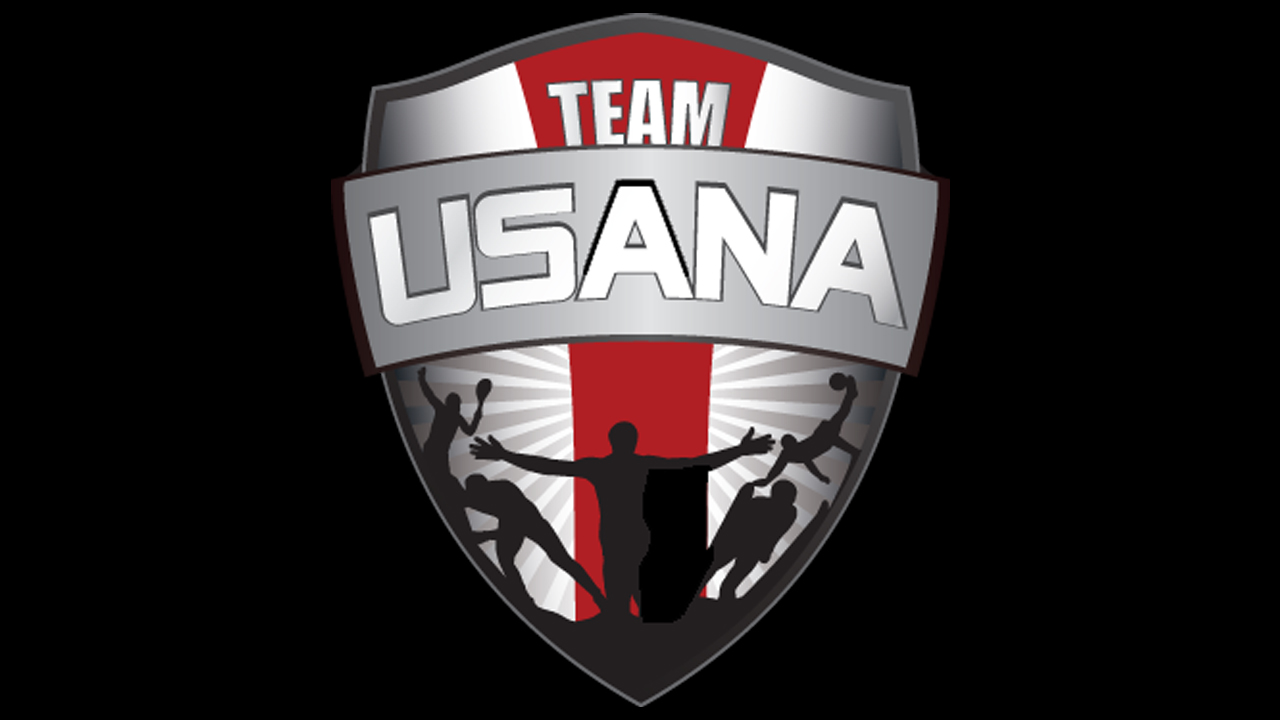 What an incredible month for Team USANA. I hope all of you are following our athletes on Facebook and Twitter. There is a lot coming up, so let's get to it.
Ryan Dodd, is professional water ski jumper. I asked him to send me a little update about his season and what USANA means to him. As you can see he is dominating his sport. Congrats Ryan!
The 2012 season has been the best of my ski career! I won four out of five of the major pro events, and rounded the season off with a personal best jump of 237 ft!
I couldn't thank USANA enough. As a Professional Athlete my body and mind are what fuel my success. USANA Nutritional products keep my joints healthy.
The IWSF (International Waterski Federation ) is governed by the IOC (International Olympic Committee ) and we are monitored and drug tested regularly. This spring alone, I was "randomly" drug tested twice. This doesn't scare me one bit as my USANA Health Pack is free of banned substances. This gives me the peace of mind to take the best nutritional products in the world, and live my life stress free.
I have been taking USANA Products for four years. Thanks, USANA for keeping me healthy and at the top of my game.
Sincerely,
Ryan Dodd
Where in the world is the WTA?
There has been quite a lot going on in the Women's Tennis Association. Even if you are an avid follower of the WTA, you still may have not caught everything that is going on. Athletes have been to tournaments in Japan, China, and Austria. Our Associates and employees in Japan and China had some cool experiences with the players. They got to meet them, take pictures and get signatures.
Just a little FYI on our USANA ambassadors
Liezel Huber has been super busy with the adoption of her new baby boy. Congratulations Liezel!
Aleksandra Wozniak was injured in September and will be out the rest of the year. We wish her a speedy recovery.
Make sure to catch the WTA Championship in Istanbul Oct. 23-28. Only eight singles players and five double players get to go to this tournament. USANA's ambassador Liezel Huber did qualify with her partner Lisa Raymond.
[youtube]UGD0sstQIpE[/youtube]
If you're unable to view the above video, please visit the USANA YouTube channel
New York Marathon
Meb Keflezighi, the runner, the myth, the legend, will be running in the New York Marathon on Nov 4, 2012. He will compete in the marathon less than three months after finishing 4th place at the London games. You can read about Meb at www.marathonmeb.com, and check out what the New York Marathon is all about.
To give you an idea of how crazy it would be to win or go to the New York Marathon, I have found a few fun facts (These are from 2009 when Meb won it):
43,741 runners competed in the 2009 ING New York City Marathon
2:09:15 Keflezighis time as he became the first American man to win since 1982
2:28:52 Tulus time as she became the first Ethiopian to win the NYC Marathon
11,410 pounds of ice were at the ready at marathon medical stations
2.5 million people will read the marathon results section of tomorrows NY Times
Tim Bradley & Mike Lee
Are you ready to RUMBLE!! Reigning champion Tim Bradley will be fighting on December 15th in Miami to defend his Title Belt. He will be boxing a yet-to-be-named opponent at the Marlins Stadium. This is the first fight he has had since he beat Manny Pacquiao.
Mike Lee announcement; Undefeated Mike Lee is going to be the undercard fight as part of the Tim Bradley world championship. His opponent has not been announced.
A warm welcome to a new Team USANA Sponsorship
Introducing The Burnley Football Club! Burnley is newly sponsored by USANA and have trusted their health to USANA in helping them accomplish their goals. Here is some information on Burnley. They have won the Football league championship twice and won the FA Cup once. They are one of only three teams to have won all top four professional divisions of English football. They were founder members of the Football League in 1888. There club colors are claret (reddish color) and blue. They are currently playing in the Championship Division. Check them out online:
Website: http://www.burnleyfootballclub.com/
Facebook: https://www.facebook.com/#!/burnley.football.club.1882?fref=ts
Twitter: BurnleyOfficial
Remember to check out our winter sports websites so you can watch them compete in numerous cups and tournaments:
*The mentioned athletes are either distributors or dedicated users who have received compensation for their partnership and/or complimentary USANA products.
We're proud to bring you the freshest content on the web! Follow USANA on Twitter, like our USANA Facebook page and enjoy the latest videos on the official USANA YouTube channel.

Learn what USANA is doing to make the world a better place.
https://whatsupusana.com/wp-content/uploads/2012/10/TeamUSANASlider.jpg
720
1280
Dan Bennett
http://whatsupusana.com/wp-content/uploads/2019/11/USANA_Logo_Black.png
Dan Bennett
2012-10-13 08:03:39
2012-10-12 09:28:24
USANA Athletes: World Travels, Warm Welcome and Many Thanks