Scientifically Speaking: Knowledge is Power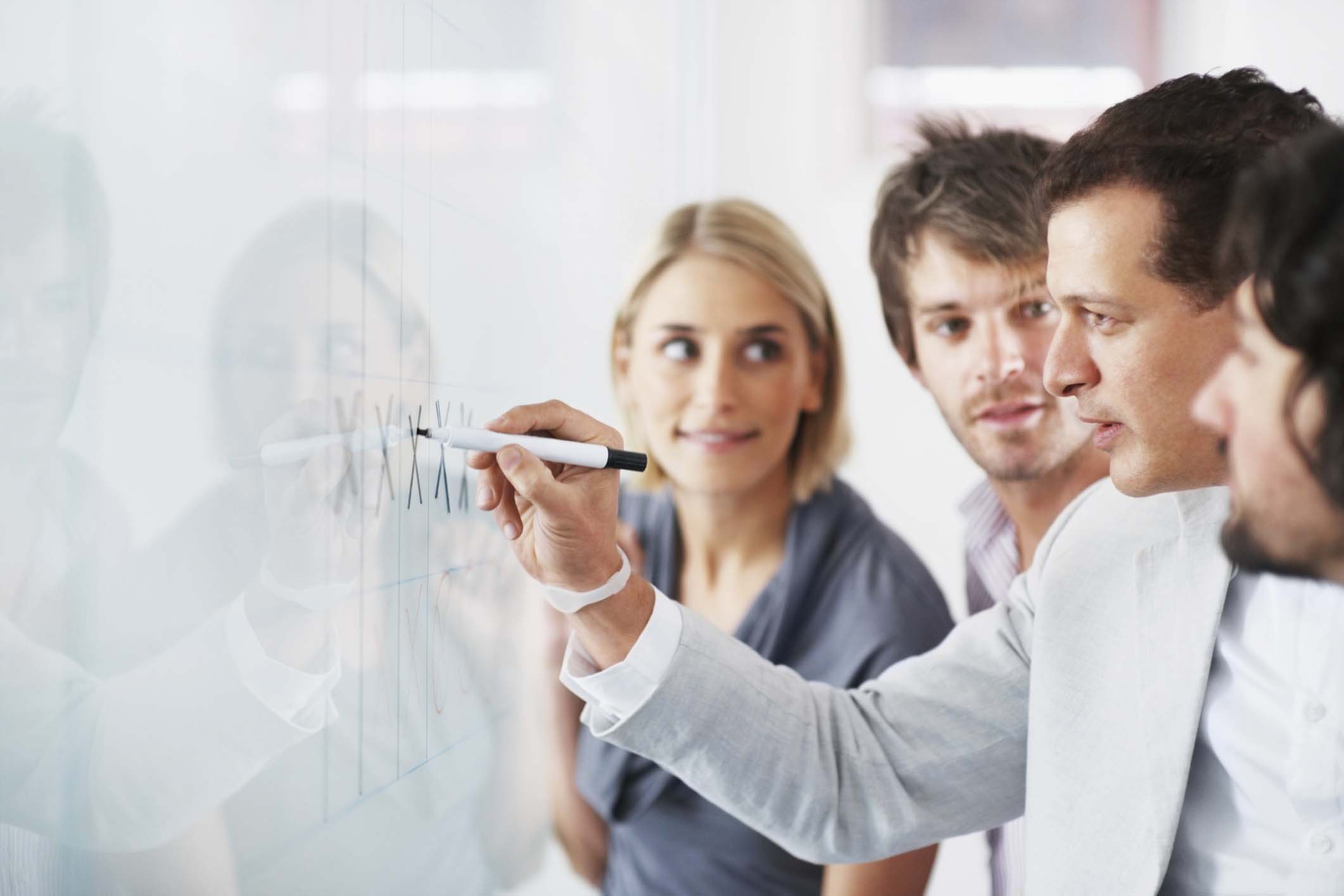 So, you think you've mapped out everything it takes to become a top-notch entrepreneur? Maybe you've mastered the art of telling people about USANA whenever and wherever the opportunity arises. Or maybe you pride yourself on being an amazing coach for the others on your team.
It's all great stuff, but there's something else you shouldn't forget: understanding the science behind healthy living.
Many times, customers can be skeptical of what they're being told, and rightfully so. Can you imagine asking your dentist a few simple questions before going under the drill only to be met with a blank stare or generic response? Yeah, something tells me you might feel a little uneasy at that point.
The same goes for the people you meet day in and day out. As entrepreneurs building a business centered around health and wellness, people expect you to sound educated on the topic, to say the least.
It's true what they say: knowledge really is power! Here are a few studies that will help you stay "in the know" when it comes to health.
The Skin Barrier
According to a study published in the British Journal of Nutrition, "Vitamins A, C, E, and the trace element zinc assist in enhancing the skin barrier function." This means that even though these micronutrients are only needed in small amounts, they still strengthen your skin, which plays a key role in protecting the body's vital organs from outside substances. Pretty amazing, right?
The Ultimate Cold Killer
It seems to be the new trend to up your intake of vitamin C to fight off that nasty cold, but a recent study in the Journal of International Medical Research found that vitamin C might only be one part of the solution. It demonstrated that when vitamin C was combined the zinc, it was significantly more efficient at knocking out the common cold. Talk about a winning combination!
The Proof is in the Probiotic
A recent study published in The British Journal of Nutrition shed light on the benefits of probiotics. After testing the effects of Lactobacillus rhamnosus GG, LGG®† and Bifidobacterium, BB-12®† on a group of college students, they found the students missed significantly fewer school days compared to the placebo group. Essentially, these good bacteria were a factor in sustaining healthy immune function among the students.
Investigate for Yourself
If you follow the links to each of the studies, you'll see this is just a sample of what the studies found. And it shouldn't stop there. Find credible sources online where you can do your own research on health topics that might help you understand our products and why we created them.
Pretty soon, you'll fill your brain with some amazing facts and statistics, making your customers and potential customers see you as the smarty pants you always knew you were.
Be sure to check out a new feature, Better Living Through Science, in the upcoming Volume 6 of the USANA magazine (in homes later this month) to find out more about these studies, which are focused on protecting and building a healthy immune system.
†Trademarks are the property of their respective owners
We're proud to bring you the freshest content on the web! Follow USANA on Twitter, like our USANA Facebook page and enjoy the latest videos on the official USANA YouTube channel.

Learn what USANA is doing to make the world a better place.
The future of personalized health and nutrition is now available with USANA's True Health Assessment.
https://whatsupusana.com/wp-content/uploads/2012/12/ScienceSlider.jpg
1415
2122
Nick Peterson
http://whatsupusana.com/wp-content/uploads/2019/11/USANA_Logo_Black.png
Nick Peterson
2012-12-14 07:46:47
2017-02-23 08:14:05
Scientifically Speaking: Knowledge is Power