5 Steps to be Empowered in the New Year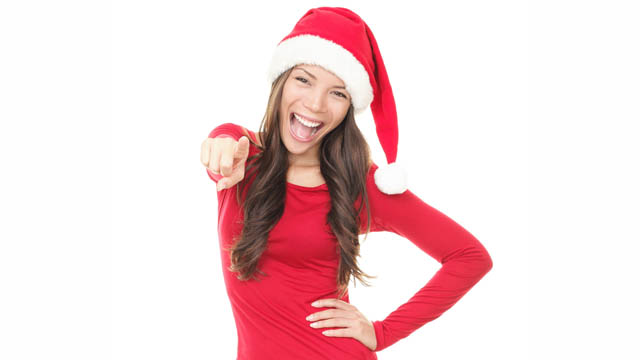 As a serial entrepreneur and transformational expert, author, motivational speaker and USANA spokeswoman, Jen Groover knows first-hand what it feels like to be knocked down and feel powerless. But with that knowledge, she has learned the mindset and skill sets needed to dig down deep and get back up again!
Here are 5 steps to take control of your life and get empowered in the new year to live the life you truly desire:
1. Someday is Today: Stop procrastinating and creating excuses of why you can't have what you want. Take control. Announce to yourself "someday is today" every day, to seize the day and eradicate an excuse mentality.
2. Have More Fear of Regret Than Failure: Once you realize regret is so much worse than trying something and failing (and you see fear as an illusion holding you back), you will set yourself free to live to your fullest potential!
3. 'I Only Have Good Days': The only thing in the world we have control over is our perspective. You can choose it to be positive and see the good in everything, or have it be negative and attract more negative things into your life. The mantra "I only have good days" reminds you to see the positive for a better outcome.
4. Opportunities Lie Within Every Obstacle: As mentioned, you have control of your perspective to find the positive or negative. If you choose the positive, you will find the opportunity and nuggets of wisdom in every obstacle that presents itself in your life.
5. Live with Passion and Purpose: Stop asking "what you want to do for a living" and start understanding "who you want to be." What do you want your legacy to be? Within that reflection you will begin to understand your purpose and then more easily be able to live with more passion and stay further and further away from needless, draining drama!
Jen's mission is to "empower and inspire as many people as possible to know they are capable and worth more than they ever thought was possible." She accomplishes this through many platforms, including television, speaking, social media and now with her new line of jewelry and handbags called Empowered by Jen Groover.
*The mentioned celebrity is either a distributor or dedicated user who has received compensation for her partnership and/or complimentary USANA products.
We're proud to bring you the freshest content on the web! Follow USANA on Twitter, like our USANA Facebook page and enjoy the latest videos on the official USANA YouTube channel.

Learn what USANA is doing to make the world a better place.
The future of personalized health and nutrition is now available with USANA's True Health Assessment.
https://whatsupusana.com/wp-content/uploads/2013/01/JenGroover-Empowered-Featured.jpg
360
640
Jen Groover
http://whatsupusana.com/wp-content/uploads/2019/11/USANA_Logo_Black.png
Jen Groover
2013-01-02 06:55:28
2017-02-22 11:17:32
5 Steps to be Empowered in the New Year