Hangin' With Holly Robinson Peete & Friends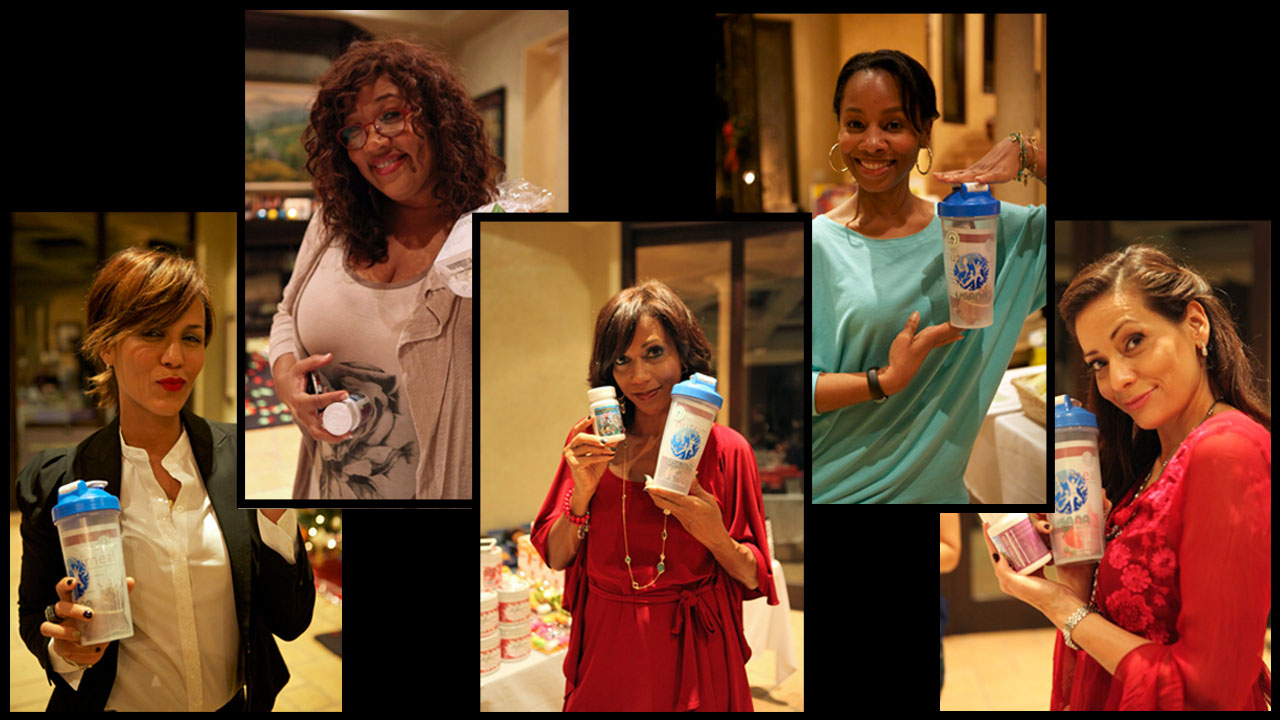 From the moment her dad, the original Gordon on Sesame Street, allowed her onto the show's set, Holly Robinson Peete fell in love with acting.
It didn't matter that she blew her only line — saying "Hi, Daddy," instead of "Hi, Gordon." Acting became her path.
Holly's breakout role came in the late '80s hit TV show 21 Jump Street where she played officer Judy Hoffs, an undercover agent, alongside Hollywood star, Johnny Depp.
In mid-December, Holly invited USANA to her Girls' Night Out party, which she hosted at her home in Encino, Calif. Holly didn't want her family to miss out on all the excitement of the party, so her husband, Rodney, and all four of their kids, Rodney Jr., Ryan, Robinson and Roman, joined in on the party festivities.
Holly was thrilled to have USANA be a part of her special night and expressed that "Health is everything … the ONLY thing." The actress stays healthy and in shape by taking spin classes and mixing it up with some yoga.
The actress was first introduced to USANA at Days of Our Lives actress Lisa Rinna's Girls' Night Out birthday party. "I really like the Nutrimeal," Holly says. "It helps me not skip meals!"
Although working on a show while pregnant with twins was the hardest challenge Holly's had to overcome, she wants to do another daytime talk show and a primetime sitcom. "We call that doing a 'Kelly Ripa,'" she says, referring to the super-busy actress and television host. "She inspires me."
If Holly could work with any actor/actress in Hollywood, it would be Don Cheadle. "Although, I did work with him on Hangin' With Mr. Cooper years ago — before he was really known as Don Cheadle. I'd love to work with him again. He is limitless."
Holly's favorite role has been playing Malena in a sitcom called For Your Love, which aired in the late '90s. "We made 85 shows but few saw it. There was awesome diversity and romantic comedy … sadly that's so rare now on major networks. Playing Christina on Mike and Molly is a close second (favorite)."
Keeping positive is an important aspect of attaining success, Holly says. Her philosophy: "There will always be someone who is looking to dim your shine. Hand them some sunglasses and press on! Stay YOU!"
*All trademarks are property of their respective owners
*The celebrities featured have received compensation for their partnership and/or complimentary USANA products.
We're proud to bring you the freshest content on the web! Follow USANA on Twitter, like our USANA Facebook page and enjoy the latest videos on the official USANA YouTube channel.
Learn what USANA is doing to make the world a better place.
https://whatsupusana.com/wp-content/uploads/2013/01/HollyRobinsonPeeteSlider.jpg
720
1280
Mallory Moger
http://whatsupusana.com/wp-content/uploads/2019/11/USANA_Logo_Black.png
Mallory Moger
2013-01-16 07:46:11
2017-02-22 12:57:08
Hangin' With Holly Robinson Peete & Friends