Live It! Looking Back for a Better Future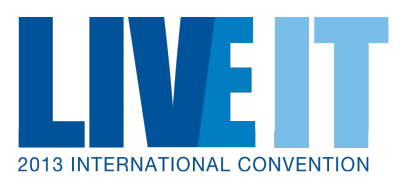 At USANA we take our brand promise very seriously. Truly "everything we do helps you love life and live it." To help you, and myself, live up to this promise this is the first of the new "Live it!" series where each entry will highlight something you can do help you live life to the fullest.
Sometimes in the hurricane that makes up the hustle and bustle of life, we lose focus of the moments that truly make us happy. For the first installment we will follow the adage of author Yvonne Woon, "Sometimes, you have to look back in order to understand the things that lie ahead."
This Live it! Challenge is to walk down memory lane. Take 15 minutes or more to look back on some photos from the past. Consider stepping back in time by looking at moments from high school, or revisit the birth of one of your children.
For my walk down memory lane, I decided to go back to my freshmen year of college. I was 18-years-old, living in a dorm room almost 1,000 miles from home, and I loved it.
As I look at these photos, it's clear to me that this year of school was perhaps the most influential on my life thus far.
It wasn't the Physical Science 100 class or the campus traditions I embraced as a new college student, it was the friendships that I formed that year.
These pictures captured some of the raw, first moments of friendship with people who would become my closest friends. From late-night laughing fits to comforting each other during heartbreak and disappointment, we would be there for each other for years to come.
Now to truly "Live it!" up — how does this trip down memory lane influence how I live life to the fullest? I have a renewed sense of gratitude for these friends. Even though most of them currently live thousands of miles away, I'm going to call each of them to catch up and share how grateful I am for their friendship. I will also try to be a better friend to my newer friends and live in a way that any chance meeting could develop into a lifelong friendship.
As you experience your blast from the past, ask yourself questions that will challenge you to live life to the fullest today. Here are some questions you can ask yourself:
What makes me happy in these moments? Think about what you can do to retain or renew that level of happiness today.
What changes have occurred in my life since then? Are they positive or negative changes? What can I do to put my life on a more positive trajectory?
Who is important to me then and now? Do they know that?
"Live it!" is a What's Up, USANA? series that focuses on simple ways that you can live life to the fullest. It is also the theme to USANA's 2013 International Convention.
We're proud to bring you the freshest content on the web! Follow USANA on Twitter, like our USANA Facebook page and enjoy the latest videos on the official USANA YouTube channel.

Learn what USANA is doing to make the world a better place.
The future of personalized health and nutrition is now available with USANA's True Health Assessment.
https://whatsupusana.com/wp-content/uploads/2013/03/live-it.jpg
360
640
Sarah Tomoser Walker
http://whatsupusana.com/wp-content/uploads/2019/11/USANA_Logo_Black.png
Sarah Tomoser Walker
2013-03-13 08:00:15
2017-02-22 10:55:25
Live It! Looking Back for a Better Future