USANA World News: Awards and Openings
The USANA world is gearing up for another international convention in August where visitors from around the globe will descend upon the Salt Palace in Utah.
As usual, we expect unparalleled excitement and another spectacular event that reflects the USANA culture, as well as those cultures represented from our international guests.
However, while we busily prepare for the USANA world to come to us, the news from USANA around the world is providing plenty of excitement and keeping us busy with more awards, recognition, growth and market openings.
Awards
China
USANA's China subsidiary, BabyCare Ltd., was recently recognized with two prestigious awards at the China Finance Summit. BabyCare was awarded "Best Brand Enterprise of 2013" and "Best Employer of 2013" based on their excellent culture, corporate reputation, efficient management processes, comprehensive brand influence and BabyCare's efforts in the area of public welfare.
In an exclusive interview, BabyCare's marketing manager Iris Chen said that BabyCare's employees "enjoy their equality and feel that they are respected and accepted. Love and responsibility make BabyCare a popular employer."
The proliferation of this culture has heightened the company's stature among employees and the public in general.
Congratulations to Iris and the many employees that make BabyCare and USANA in China an award-winning business opportunity and place of employment.
Openings
Colombia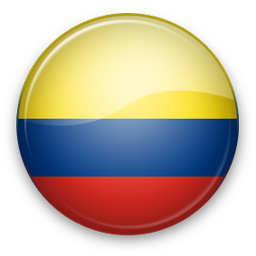 Monday, July 15 is just a weekend away and the excitement is building in Colombia. USANA will be opening a new, state-of-the-art office in Bogota. The grand opening celebration is the culmination of years of planning both within the company and with our leaders in the field and will provide a unique business opportunity for our Associates.
Colombia is the 19th global market for USANA and the third-largest direct-selling market in Latin America.
Key members of USANA Colombia's staff spent several weeks recently at USANA's corporate headquarters receiving training and preparing to offer USANA's unique business opportunity and world-class products to the people of Colombia.
Follow the celebration and local updates by liking the official USANA Colombia Facebook page which, by the way, recently surpassed the 1,000 "likes" threshold!
Australia/New Zealand
Half a world away and a week later, one of USANA's more established markets will be undergoing a significant change as well. USANA Australia/New Zealand will open a fantastic new location for their operations on Monday, July 22.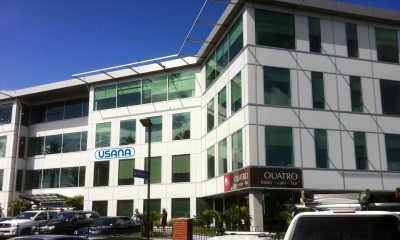 The new office is in a prime location that will not only accommodate growth of operations in the country, but will provide an additional level of access and convenience for USANA Associates in that market.
Give a follow to Australia/New Zealand's Facebook page for pictures and updates.
We're proud to bring you the freshest content on the web! Follow USANA on Twitter, like our USANA Facebook page and enjoy the latest videos on the official USANA YouTube channel.

Learn what USANA is doing to make the world a better place.
The future of personalized health and nutrition is now available with USANA's True Health Assessment.
https://whatsupusana.com/wp-content/uploads/2013/07/USANA-World-News-Featured.jpg
359
640
USANA Health Sciences
http://whatsupusana.com/wp-content/uploads/2019/11/USANA_Logo_Black.png
USANA Health Sciences
2013-07-12 07:50:12
2017-02-23 08:41:17
USANA World News: Awards and Openings