Determine Your Skin Type and Care For It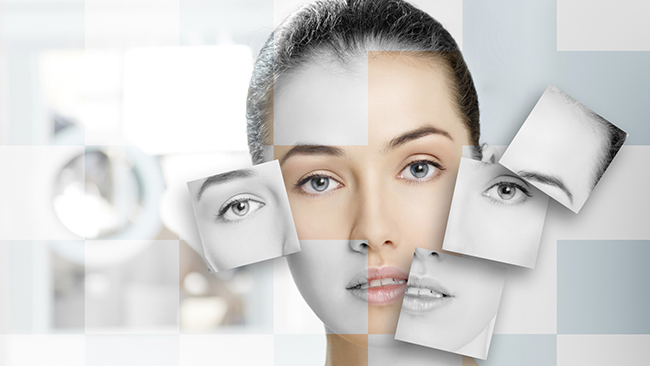 Taking care of the skin on your face is definitely important, but it can also be overwhelming due to the thousands of beauty products available. With so many options, it's difficult to pick the best products for your particular skin type. That's why, before you even begin to think about where and how to spend your hard-earned cash, you must determine what type of skin you have.
The five skin types are classified as "normal," "dry," "oily," "combination," or "mature" skin.
Check out the descriptions below to decide what skin type you may have.
Normal
Normal skin is often found in younger individuals with a smooth texture, clear surface, and small pores. There are no dry or oily patches of skin. Moisture and sebum—an oily fluid responsible for keeping skin and hair moisturized—production is balanced and "normal."
Recommended care: Wash skin daily with a simple hydrating cleanser like Gentle Daily Cleanser, exfoliate 2-3 times a week and finish with a light soothing moisturizer. Adding toners and serums can also benefit this skin type.
Dry
Dry skin lacks moisture and is often characterized by visible fine lines, scaling, and itching. It may appear dehydrated, stiff and even dull. To the touch, it may feel rough, flakey, or cracked. People with this skin type often have pores that are nearly invisible to the naked eye.
Recommended care: Wash skin with a heavy cleanser daily, exfoliate 2-3 times a week and finish with a heavy moisturizer.
Oily
Oily skin is caused by an increased amount of oils on the surface brought on by overactive sebaceous glands. Pores on the skin often look enlarged and the skin looks shiny. Blackheads and other blemishes are common with this type of skin.
Recommended care: Wash skin daily with a cleanser formulated for oily skin; perhaps one with salicylic acid. Exfoliate 2-3 times a week* and use an oil free moisturizer. If you're prone to breakouts, using an astringent may help keep those at bay.
*Rice Bran Polisher is an effective and gentle exfoliator.
Combination Dry/Oily
Combination skin is just what it sounds like. You have dry patches, usually around the cheeks and eyes, and oily patches which target your "T-zone"—on the nose, forehead and chin area. Unfortunately this type of skin care requires different treatments for each of those unique patches, which can make for a challenging routine.
Recommended care: Different care will be needed to treat your T-zone area. Wash skin daily with a light gel based cleanser and exfoliate 2-3 times a week. Spot treat your T-zone with an astringent, and apply a heavier moisturizer for your dry spots and a lighter moisturizer for your oily spots.
Mature
As we age, the skin begins to crack and flake, losing its elasticity, and causing fine lines and wrinkles. In some cases, women who have experienced menopause may notice an increase in the sensitivity of their skin. This is caused by a decrease in sebum production. Another problem with mature skin is hyperpigmentation. This becomes even more problematic with people who have had a long history of sun exposure (wear sunscreen!). Because not all aging people will have this issue, different skin care regimens may be essential.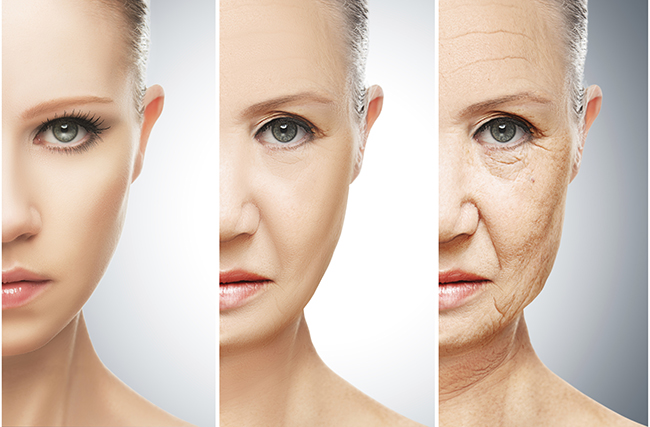 Recommended care: Wash skin daily using a heavy cleanser, exfoliate 2-3 times a week, and finish with a heavy cream to help with visibly aging skin. Adding a serum or gel to help reduce the look of fine lines and wrinkles may also be beneficial. Perfecting Essence helps with skin tone and elasticity.
Determining your skin type can help take the overwhelming edge off of buying beauty products, applying makeup, and can even help build your self confidence.
Help yourself by helping your skin find some balance!
*Editor's Note: An earlier version of this post incorrectly recommended Serum Intensive for dry skin. 
*These statements have not been evaluated by the Food and Drug Administration. This product is not intended to diagnose, treat, cure, or prevent any disease.

We're proud to bring you the freshest content on the web! Follow USANA on Twitter, like our USANA Facebook page and enjoy the latest videos on the official USANA YouTube channel.

Learn what USANA is doing to make the world a better place.
The future of personalized health and nutrition is now available with USANA's True Health Assessment.
https://whatsupusana.com/wp-content/uploads/2014/09/skin-types1.jpg
366
650
Mallory Moger
http://whatsupusana.com/wp-content/uploads/2019/11/USANA_Logo_Black.png
Mallory Moger
2014-09-22 08:00:50
2014-09-22 16:58:41
Determine Your Skin Type and Care For It