Supplement Spotlight: Support Your Immune System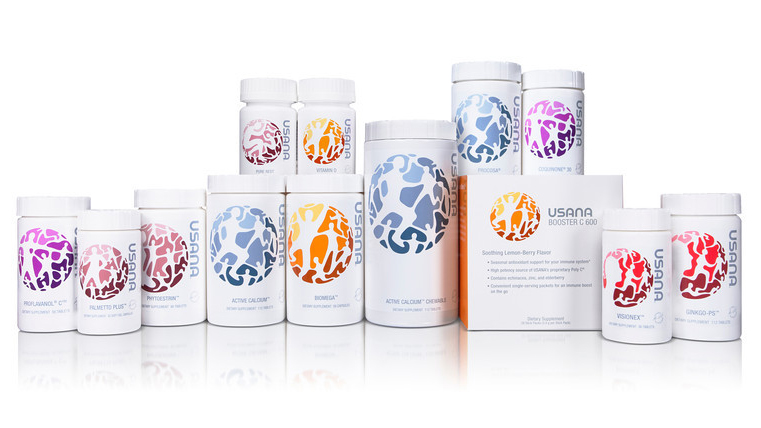 This time of year can be stressful. You may be traveling to visit family or worried about the holidays and finding the right gifts for everyone. It can be both mentally and physically exhausting. With all these extra stresses, it's clear: winter is a season when your immune system needs all the help it can get.
If you want to help support your immune system, be sure to get plenty of sleep, try to eat healthy foods, drink lots of water, and take the right USANA supplements.*
The Essentials
The USANA® Essentials are not only your foundation for overall health, but also a great way to support your immunity year-round.*
First up, Mega Antioxidant contains several different vitamins that do a body good. Beta carotene is important for strong immunity because it helps maintain the integrity of all cell membranes, along with the digestive system and the lungs. Vitamins B6, B12, and folate are critical for producing immune cells. Vitamin E, vitamin D, and vitamin C are well known for their immune-cell supporting properties.*
Chelated Mineral, the other half of the Essentials, contains zinc to promote healthy immune function. It also has selenium to support a healthy immune system.*
The Sunshine Vitamin
Now that the days are getting shorter and you're covered up for sweater weather, you probably aren't getting enough vitamin D from the sun.
Vitamin D promotes a healthy, balanced immune system through its key role in the regulation and differentiation of immune system cells. It's a great benefit that shouldn't be limited to the summer months. Fortunately, you can always get a healthy dose from USANA's Vitamin D supplement.*
Multi-Purpose Probiotics
You might think probiotics are only good for your digestive system, but they can be a big help for your immune system too. There are more immune cells concentrated in your gut than in any other region of your body, and probiotics may help your immune system to function properly.*
USANA® Probiotic provides two strains of probiotic bacteria that have been clinically shown to promote a natural balance of beneficial microflora in the gut. Basically, you can't go wrong with USANA Probiotic for healthy digestion and immunity.*
Vitamin C and More
Proflavanol® C100 contains USANA's Poly C® vitamin C blend. This unique blend supports white blood cell production and helps protect against oxidative stress, which is important for maintaining cellular integrity and proper function. This powerful supplement will also help support your cardiovascular system with high-quality grape seed extract, which is a pretty nice bonus if you ask me.*
When you're really worried about your immune system—such as when you're about to board a plane—turn to Booster C 600™. This tasty, berry-flavored powder is USANA's powerhouse supplement for immune support.*
Booster C 600 also contains elderberry extract, because elderberries contain more anthocyanins—a type of flavonoid—than blueberries. As antioxidants, anthocyanins help protect healthy cells, and support the production of cytokines to regulate immune responses.*
You can also use Booster C 600 for a dose of Echinacea purpurea. Echinacea contains active substances that support the activity of a healthy immune system, including polysaccharides, glycoproteins, alkamides, volatile oils, and flavonoids.*
With short-term use, Echinacea purpurea extract has been shown to naturally support a healthy immune system. But remember that "short term" part. Booster C 600 isn't something you should take every day—just during the times when you need a little extra support.*
You probably have a lot to worry about this holiday season, but when it comes to immune support, USANA has you covered!
*These statements have not been evaluated by the Food and Drug Administration. This product is not intended to diagnose, treat, cure, or prevent any disease.
We're proud to bring you the freshest content on the web! Follow USANA on Twitter, like our USANA Facebook page and enjoy the latest videos on the official USANA YouTube channel.

Learn what USANA is doing to make the world a better place.
The future of personalized health and nutrition is now available with USANA's True Health Assessment.
https://whatsupusana.com/wp-content/uploads/2014/11/Immunity-Featured.jpg
428
761
Emily Alaniz
http://whatsupusana.com/wp-content/uploads/2019/11/USANA_Logo_Black.png
Emily Alaniz
2014-11-24 08:00:51
2015-04-06 09:04:09
Supplement Spotlight: Support Your Immune System