I'm Not Leaving the House This Winter and Neither Should You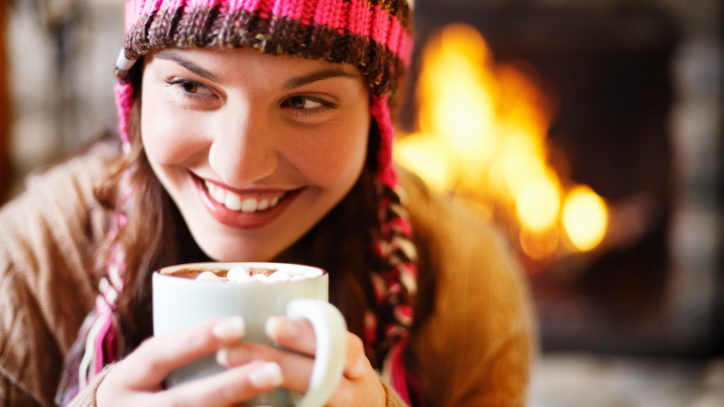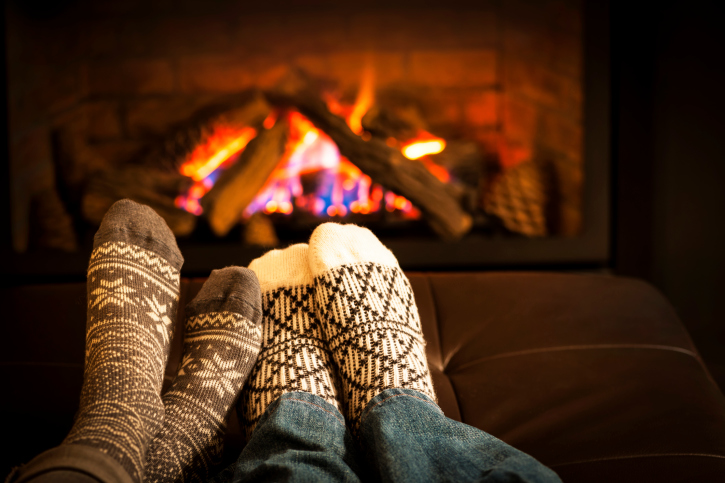 Winter is the worst season. The days are nasty, brutish, and short. Not to mention cold.
I say this every year, but this time I mean it: I don't want to leave my house this winter.
I mean, I have to go to work, but other than that I think I can mostly stay indoors with a hot mug of tea and a good book. Basically, I want to stay under a blanket as long as possible. If you feel the same way, here's how to hibernate while staying healthy.
Prepare
If you want to take this hibernation thing seriously, you have to be prepared. Run all of your errands before winter sets in. This means going to the dentist for your six-month cleaning, going to the doctor for your yearly check up, and getting the oil changed in your car. And while you're at it, change the batteries in your smoke detector.
You also have to plan ahead for your winter meals. Stock your pantry with self-stable staples, such as brown rice, quinoa, and lots of canned goods. I also recommend plenty of tea to take the edge off those snowy Sunday mornings.
Do not forget to stockpile your entertainment! Buy several months' worth of books, get some DVDs of your favorite TV show or subscribe to your streaming service of choice, and pick up supplies for your favorite indoor hobbies. Maybe you like board games or building ships in bottles—whatever floats your boat.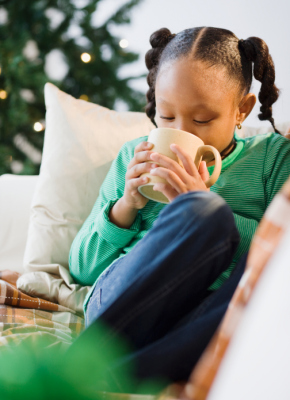 Hibernate
Now it's time to find a nice blanket and enjoy winter as best you can from the comfort of your own home.
Oh—just one thing though. I forgot to mention that hibernation is no excuse to become a couch potato. There are about a million workout videos available on YouTube. For free. Get Googling. You might even find that you prefer working out at home instead of fighting everyone else at the gym for the last available spin bike.
You're still going to have to go to the grocery store from time to time for fresh fruits and vegetables, though the winter produce options are limited. Oranges, sweet potatoes, and pears are usually safe bets, but be sure to familiarize yourself with all of your seasonal options.
Embrace Spring
Eventually, that snow is going to melt. The flowers will start blooming. Finally, you and I can go outside and enjoy a nice picnic. I've never actually had a picnic, but doesn't it sound like something people should do in the springtime?
Of course, this is all a bit of an exaggeration. You should definitely continue to leave the house like a normal person even in the dreary winter months. Maybe you even like to ski or snowboard all winter long.
But hey, if you want to stay in for a weekend while a blizzard rages outside, I would be the last person to hold it against you.
We're proud to bring you the freshest content on the web! Follow USANA on Twitter, like our USANA Facebook page and enjoy the latest videos on the official USANA YouTube channel.

Learn what USANA is doing to make the world a better place.
The future of personalized health and nutrition is now available with USANA's True Health Assessment.
https://whatsupusana.com/wp-content/uploads/2014/11/Hibernation-Featured.jpg
407
724
Emily Alaniz
http://whatsupusana.com/wp-content/uploads/2019/11/USANA_Logo_Black.png
Emily Alaniz
2014-11-19 07:50:53
2014-11-19 07:48:09
I'm Not Leaving the House This Winter and Neither Should You