Celebrity Secrets to Looking and Feeling Younger – Even in the Grip of Menopause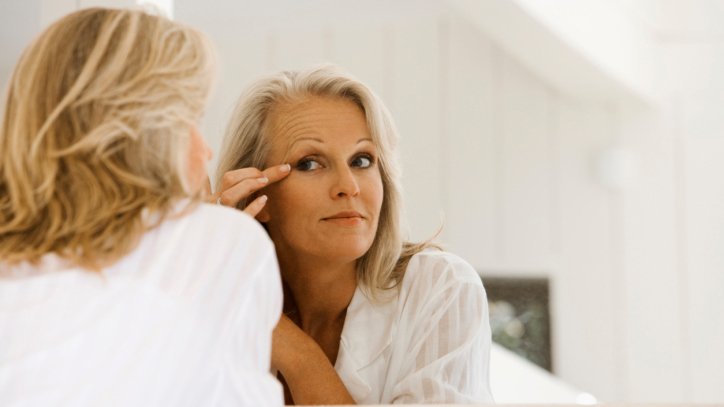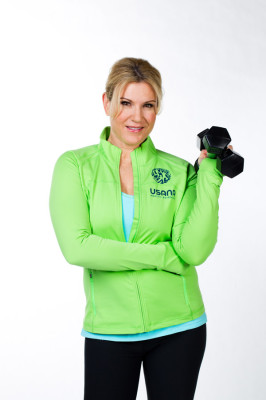 When you train some of the biggest names in entertainment – an industry bursting with youthful energy – you have to not only keep up, but also set the pace.
I've been in the health and fitness business for more than 20 years, training many of Hollywood's A-listers, including Jennifer Aniston, Julia Roberts, Drew Barrymore, Ellen DeGeneres, Michelle Pfeiffer, Kim Kardashian and Kris Jenner.
I work with these beautiful, fit-conscious women who seem to defy the laws of aging. However, the years pass no matter how deeply we'd like to suspend them.
As if turning 40 wasn't enough, I never dreamed that during this decade I would begin menopause. I felt that my life was still in the growing phase. My kids were little and my career was in full swing. How is it possible that an unwelcome gift at age 45 would be having my last period? Not to mention the other gifts that arrived: hot flashes, mood swings, weight gain, depression, hair loss and the worst – vaginal dryness.
I felt horrendous. Actually, I don't even know how to describe the odd sensation of watching my life and not being able to control what is happening with it. In the beginning it was the physical changes that stood out the most. Waking up at night, roasting hot as if I was lying in a fire pit. Couple that raging heat with soaking wet sweat, and bedtime was something to dread.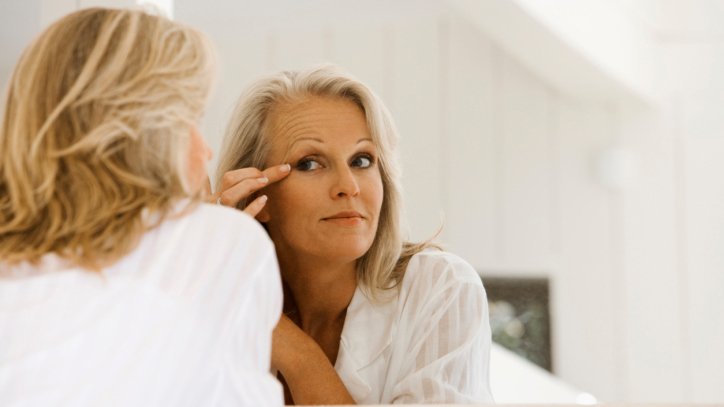 The night sweats were just part of the puzzle, I also gained weight and it seemed like it was overnight. Everything, and I mean everything, was just bigger. During this particular adventure in menopause, I happened to be training Kris Jenner. She shared with me the same nightmare of going to bed with her normal body and waking up with an entirely different one. You can't do menopause alone, so Kris and I supported each other and took the "change" by the horns.
My coaching on surviving menopause and maintaining a youthful feel and look is for women of all ages though. You must do these things consistently, day in and day out. Just like we brush our teeth, these components have to be there to reap the benefits of youth. Good choices everyday make a huge difference for all the tomorrows.
Exercise
Exercise is the key to life. Daily physical activity keeps our bodies supple, toned, strong and energized. A strong body just looks younger. Plus, toned muscles that hold the body upright with good posture and shape make you look youthful.
Sleep
Rest is another critical component to looking good and feeling good. We skip too many hours of sleep because of kids, work, stress and a busy to-do list. We don't realize that when we maintain this sleep deprivation cycle we are actually aging our bodies.
Hydration
Hydration is imperative to keeping your energy up and looking young. Fluid losses increase in warmer climates, at higher altitudes and during strenuous exercise. I drink water throughout the day.
Drinking water helps to maintain the balance of fluids in your body and helps to keep your skin hydrated. Use eight glasses a day as a guideline, but the best way to determine your hydration level is to pay attention to your body. If you feel thirsty, that's your body telling you it needs fluids.
Supplementation
Vitamins and minerals are vital. They give our bodies nutrients they need to optimally fuel the cells. Supplements also give us the confidence that our bodies are being taken care of, especially when it comes to looking and feeling younger.
The vitamin C and grape-seed extract in Proflavanol® C100 help keep the skin healthy and youthful looking in a couple of ways.* Exposure to UV can lead to oxidative stress. Oxidative stress in the skin can lead to visible wrinkles, sagging, and pigmentation. Vitamin C is a potent antioxidant and grape-seed extract enhances that antioxidant activity. Vitamin C also supports collagen production. This essential nutrient has been linked to better appearance of aging skin because it helps support skin elasticity and firmness.*
When working with my celebrity clients, there is one thing that rings true with them – making good choices everyday contributes to youthfulness. There is no magic pill or solution. My best advice is to embrace that age is going to happen, but a healthy lifestyle will carry you through.
*These statements have not been evaluated by the Food and Drug Administration. This product is not intended to diagnose, treat, cure, or prevent any disease.
We're proud to bring you the freshest content on the web! Follow USANA on Twitter, like our USANA Facebook page and enjoy the latest videos on the official USANA YouTube channel.

Learn what USANA is doing to make the world a better place.
The future of personalized health and nutrition is now available with USANA's True Health Assessment.
https://whatsupusana.com/wp-content/uploads/2015/03/81283455.jpg
407
724
Kathy Kaehler
http://whatsupusana.com/wp-content/uploads/2019/11/USANA_Logo_Black.png
Kathy Kaehler
2015-03-09 08:00:34
2017-02-22 16:52:17
Celebrity Secrets to Looking and Feeling Younger – Even in the Grip of Menopause