Personal Branding: 9 Things You Can Do Today to Build Your Personal Online Brand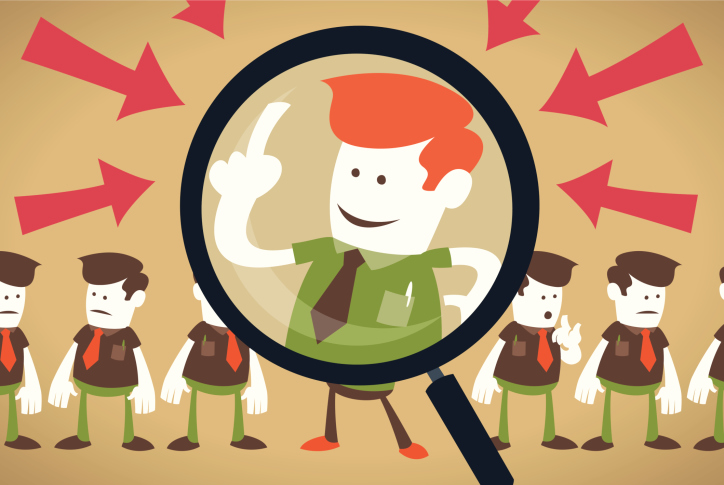 Branding is no longer the domain of monolithic corporations with nearly unlimited resources and fancy logos.
Everyone who is online today has the opportunity to be their own brand.
In fact, everyone online is their own brand.
You may not be fully aware of it, but you already have a brand and a digital footprint. Even your 2-year-old grandson or your 4-year-old niece have online footprints and their own brands.
Is your brand what you want it to be?
If you're not sure or the answer is "no," then you'll find this article useful.
I'm going to give you 9 simple things that you can get going on today to cultivate the kind of brand that you want representing you online.
Let's get to it!
1. Analyze your online presence
You can't change the way others see you until you have a firm grasp on how they already see you.
It's as simple as Googling yourself.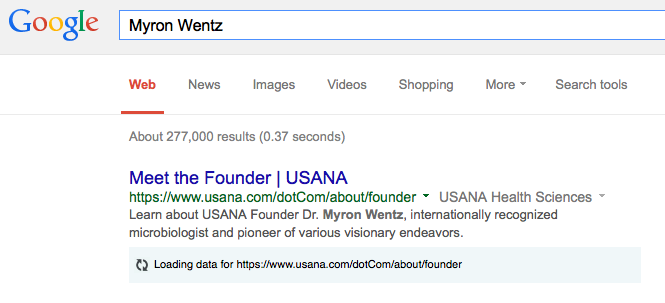 If you have a common name, use differentiators like a middle name or initial, geographic location or profession to modify your search.
Do you like the search results?
Some are surprised with the kinds of things that come up associated with their name. Others won't have anything that is relevant to them. Either way, your own personal brand is out there for the taking with a little work.
Common results include social media profiles, citations in local news, recognition from companies they work for or schools they attended.
Take a few minutes to look over your social media profiles as well, and make sure that you are satisfied with how you are representing yourself.
Quick Tip: You can also set up a Google Alert to monitor anything new that appears related to a search for your name.
2. Conceptualize what the "You" brand will be
What would you like people to think of when they hear your name or do a Google search for you?
Do you want to be seen as an expert life coach? A wellness expert? A business builder? Someone who lives an exciting lifestyle?
It really is up to you.
Deciding how you want to be perceived gives you a head start on being more strategic in creating your own personal online brand.
But remember — don't pretend to be something you're not. You can shape perception, but what you truly are always reveals itself.
Quick Tip: Think of famous individuals and their brands. People like Steve Jobs, Oprah, Mark Cuban, Dr. Oz and Kim Kardashian. You may or may not be a fan, but you're certainly aware of them. None of their brands are what they are today by mistake. Note down some of the things these (or other people with well-known brands) are known for and how they may have achieved that status.
3. Identify your audience
Who is your audience?
Is it a close group of friends and relatives, extended professional contacts or people interested in nutrition and wellness?
Defining your audience and catering your branded messages is an important step to achieving the type of digital footprint you desire. Your brand doesn't have to cater directly to your audience, but you need to be aware of what kind of content your audience is hungry for and take that into consideration.
Quick Tip: Your audience could include experts in a particular field, as well as people who aren't familiar at all with the subject. Take careful note to share branded messages that will be useful to everyone.
4. Forge relationships with other strong brands
Your personal brand can either be bogged down or elevated to new heights through associations with other brands online.
There are many ways to connect with other strong brands (including people) through social media:
Follow successful companies (like USANA)
Make connections with people who have strong brands on LinkedIn and Facebook
Join public or private groups on Facebook and LinkedIn
Volunteer with and share causes of worthy charitable organizations
Contribute your expertise to blogs, newspaper articles and other publications
Quick Tip: Don't simply join groups on Facebook and LinkedIn; participate in them. There are so many great discussions and your personal brand can be bolstered by just a few insightful comments here and there.
5. Start blogging
One of the best ways to define your brand and craft your online presence is through blogging.
We all have something to say and are all experts in one area or another. Blogging is a fantastic opportunity to share your expertise with the world and hone the message you want defining you online.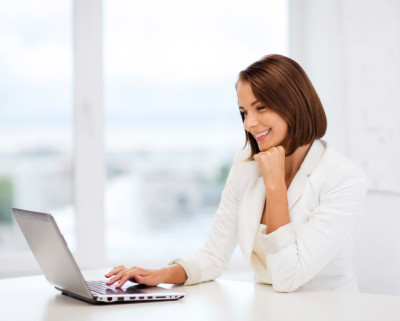 Set a goal to start a blog and write something new at least once a week. It doesn't have to be long; 300-500 words is sufficient.
Don't worry if you're "not a writer." Your brand won't be defined by the words you use as much as the messages you convey.
Quick Tip: There are a number of blogging platforms that are absolutely free. I like WordPress the best, but you can also try Blogger.
On a similar note…
6. Get a personal website
Want to rank for your name in Google?
One of the best ways to do that is having a personal website.
And it doesn't have to be much.
It can be a 2-3 page site with links to your social platforms, your blog, a resume and a page about you. Over time, you can add to this site.
These blogs can be hosted by a number of services out there like HostGator, Bluehost or even others that WordPress recommends.
There is a modest investment for the domain name and hosting, but controlling your personal online brand could be priceless.
Take the examples of USANA's Elizabeth Rider and Elizabeth Finch. Fantastic branding that makes quite an impression.
Quick Tip: If your name is already taken, try your first two initials and your last name, or other extensions like .net, .info or .me.
7. Add value on social media
Want to be considered a thought leader who always shares meaningful information and messages on Facebook, Twitter or LinkedIn?
I thought so.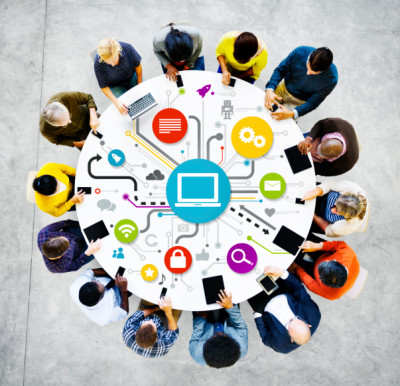 Carefully consider what you're saying in each post you publish and think about the comments you are making. You never know who is reading them.
Ask thought-provoking questions and participate positively in all sorts of conversations. Doing this will build your brand without mention of any business, company or products you are affiliated with.
A good example of adding value while creating his own brand is Jordan Kemper who uses social media to engage his audience and add value to their daily feeds and social media activities.
Quick Tip: Pictures engage 87% higher than any other type of post. Find creative ways to engage and have conversations around powerful images.
8. Create your narrative
If your personal brand includes passions in many areas and interests of all kinds, find a way to create a unified theme.
Many people aren't sure what "their" story is. Maybe, like mentioned above, you've started to blog only to hit the "what should I write about?" roadblock.
My advice is to just get started. Think about what your central mission is in life and what matters to you most. From that, you can identify things that are important to you and find a wealth of subjects that will define your narrative.
At that point, you'll find your voice and your authentic brand by seeing what stories matter to you most.
As you define your story and you will define yourself.
Quick Tip: Take some time to write down your "war stories" — your anecdotes that best capture your life experience. These can include personal and business successes, failures, and your views of the world.
9. Share purposefully
Every tweet you send, every status update you make and every picture you share contributes to your personal brand. All of this together provides the daily mix that defines your online brand.
Once you understand how you wish your brand to be perceived, you can start to be much more strategic about your personal brand and that will go along way toward defining the types of things you share and how often you post on social media.
Quick Tip: Study the best. Think of friends you have or pages you follow on Facebook. What type of content resonates with you? What gets you engaged (clicking, liking and sharing)? Now, apply those same characteristics to the content you share on a regular basis.
Now it's your turn
Which one (or two, or three…) of theses tips are you going to take action on today?
Share what you are going to do today in the comments below.
Already working on your own online brand or have something to add to the tips above? Share your personal web site, social media profiles or additional tips with us in the comments below.
We're proud to bring you the freshest content on the web! Follow USANA on Twitter, like our USANA Facebook page and enjoy the latest videos on the official USANA YouTube channel.

Learn what USANA is doing to make the world a better place.
The future of personalized health and nutrition is now available with USANA's True Health Assessment.
https://whatsupusana.com/wp-content/uploads/2015/05/ThinkstockPhotos-185543323.jpg
485
724
USANA Health Sciences
http://whatsupusana.com/wp-content/uploads/2019/11/USANA_Logo_Black.png
USANA Health Sciences
2015-05-26 04:00:02
2015-07-02 08:03:27
Personal Branding: 9 Things You Can Do Today to Build Your Personal Online Brand