Inside Beauty Men's Edition: 5 Tips to Healthy, Leading-Man Skin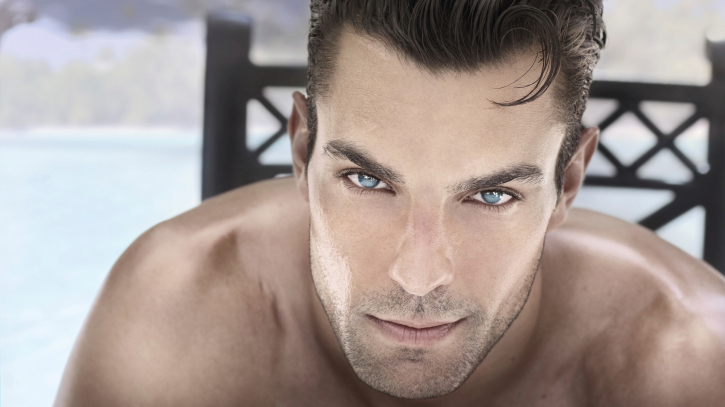 Our skin is a mirror of overall health. We live in a world where it's acceptable for men to admit they care about their appearance. They've become more accustomed to taking care of their skin and noticing when there's a problem, but sometimes they're not always sure of where to start. If there's one thing we know, it's that men are pretty straightforward—they want easy, no-fuss solutions.
I've witnessed a number of men in the beauty isle at Target, searching for the perfect cleanser. Not always, but most of the time they look unsure and intimidated by the vast variety of skin care options—not to mention the various toners, moisturizers, eye creams or exfoliants. For some men, finding the perfect skin care items can be down right terrifying!
Aside from the logistics of how taking care of your skin can make you look on the outside, the message I want to get out is how important taking care of your skin truly is. Every man should practice the daily routine of skin care until it becomes as regular as brushing your teeth. Taking just a few extra steps every day can yield dramatic results.
So throw out those complicated regimens and take a look at 5 tips to healthy, leading-man skin.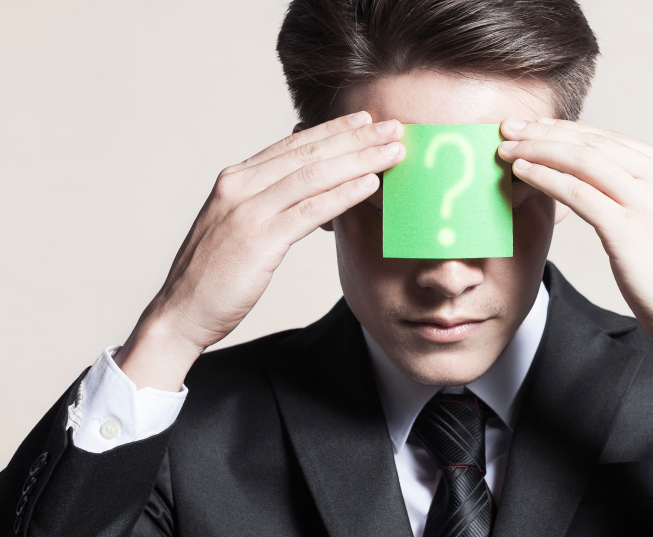 Know Your Skin Type? Know your skin type. In general, men tend to have much oilier (and thicker) skin than women and most will fall into the "Normal" or "Combination" skin care categories. If this sounds like you, it means that you have active sebaceous glands which help you look younger, but also can lead to clogged pores and breakouts. Choosing products that balance your sebum (natural moisture) levels will help keep skin looking clear. However, if your skin is usually very dry and possibly flaky, you fall into the "Dry" or "Sensitive" category. This means you are more prone to visible signs of aging due to the lack of moisture in your skin. You will want to choose products designed to replenish lost moisture and increase elasticity.
Keep it Clean. Washing your face (preferably morning and night) with lukewarm water and a mild daily cleanser will help remove the dirt, excess oil, and pollutants that tend to build up on your skin during the day. Avoid using soap, which can be very drying, and instead reach for Sensé Gentle Daily Cleanser, which gently removes dirt and oil without leaving your skin thirsty.
Out with the Old, In with the New. Exfoliating is different from cleansing. Using a gentle exfoliator like Sensé Rice Bran Polisher before you shave will leave your skin feeling baby soft. Sloughing off dead, flaky skin cells prior to using a razor helps your skin feel smooth. Be sure to completely rinse the exfoliator off before shaving. Also, don't skip the shave cream. This layer of moisture guards your skin from nicks and cuts.
Nourish Yourself. Moisturizing isn't just for the ladies! Shaving can make your tough, manly skin quite dry. Apply moisturizer every day after shaving. If you wash your face at night (like you should!), apply your moisturizer after cleansing. For excessively oily skin, use Sensé Perfecting Essence as your moisturizer. This gentle, light formula is perfect for renewing the skin and visibly improving its texture. For all other skin types, try Sensé Daytime Protective Moisturizer during the day and Sensé Night Renewal Creme before bed. And don't forget the sunscreen. UV damage from the sun can add years to the look of a man's skin.
Shape Up! Eat well and exercise. Taking care of your skin from the inside out is part of the routine. Eating plenty of fruits and veggies high in antioxidants will help maintain healthy, glowing skin. Also, exercising regularly will not only help you feel better, but it will help you look better too! Sweating during exercise allows your body to cleanse itself naturally and helps unclog your pores. Trust me, you won't be the only one noticing a difference!
That's it! Pretty easy, right? Just follow these 5 easy tips and you're on your way to better skin and a better you!
*These statements have not been evaluated by the Food and Drug Administration.This product is not intended to diagnose, treat, cure, or prevent any disease.
We're proud to bring you the freshest content on the web! Follow USANA on Twitter, like our USANA Facebook page and enjoy the latest videos on the official USANA YouTube channel.

Learn what USANA is doing to make the world a better place.
The future of personalized health and nutrition is now available with USANA's True Health Assessment.
https://whatsupusana.com/wp-content/uploads/2015/06/Mens-skin.jpg
407
725
Mallory Moger
http://whatsupusana.com/wp-content/uploads/2019/11/USANA_Logo_Black.png
Mallory Moger
2015-06-17 04:00:04
2015-06-15 13:40:12
Inside Beauty Men's Edition: 5 Tips to Healthy, Leading-Man Skin