Obi Obadike's Top 6 Weight Loss Foods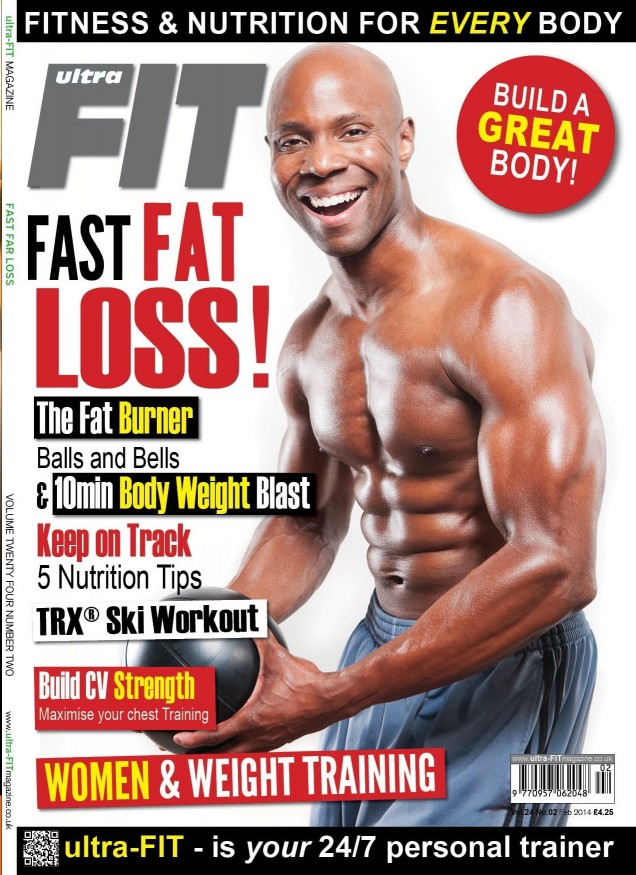 Editor's Note: Obi Obadike, one of the top 10 influential experts from Dr. Oz's sharecare.com, will be contributing content to What's Up, USANA? on health, nutrition, and weight loss over the next several months. Read his previous posts.

by Obi Obadike
The most crucial way to accomplish your fitness goals is through good nutrition. We know that 80 percent of our weight loss success is determined by what we put into our bodies.
Yet, we tend to get confused about what to eat to stay lean and fit. So, here are the top six foods I recommend consuming for optimal weight loss.
#1 Oatmeal
It's great to start your day off with oatmeal because it's a fantastic energy booster and simple to cook. It's best to make it yourself, but if you purchase packaged oatmeal, be sure it is low in sugar. Rolled whole-grain oats are packed with insoluble and soluble fiber that make you feel full and prevent you from overeating.
#2 Chicken Breast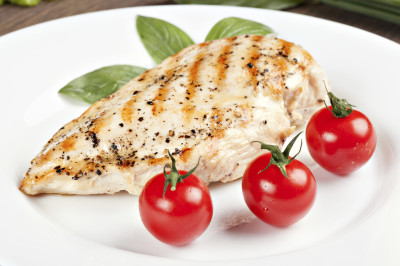 Chicken is one of the best weight loss foods you can eat, especially the rib meat. By consuming the leanest part of the chicken you will experience the best fat burn possible.
#3 Egg Whites
The protein in egg whites is an excellent source of energy and is very low in calories. Eating this fat-free food throughout the week will further assist you in getting closer to the six-pack you've always wanted.
#4 Brown Rice
Packed with fiber and essential nutrients, brown rice slowly absorbs into your bloodstream, making it one of the healthiest carbs around. Just be sure not to over-consume. I would suggest eating 4-8 ounces at lunch or dinner time.
#5 Almonds
Throwing almonds into your diet is helpful for appetite suppression and is an easy-to-prepare snack. These yummy nuts are rich in Omega-3 fats, low in calories, but high in nutrients. But be sure to purchase them raw or with little to no salt.
#6 Asparagus
Asparagus has many wonderful attributes to help trim the tummy. They are low in calories and fat and high in nutrients. The fleshy, green spears have natural diuretic affects to help rid water from your body.
This delicious spring veggie also contains the chemical asparagine that directly affects the cells and breaks down fat.
Best of luck to you as you work toward achieving your weight loss goals. Please stop by again next month for an engaging video as well as additional tips for reaching your healthiest potential.
————
Be sure to catch more of Obi as new articles and videos are posted each month here or on Twitter and Facebook.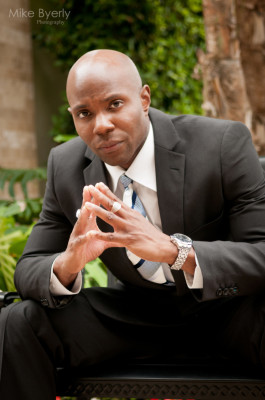 Obi Obadike, B.A, B.S, M.S., CFT, SFN, is a former top Division I collegiate sprinter at Cal State Fullerton. He is still considered one of the fastest men in the history of the school. After suffering hamstring injuries for half of his collegiate career, he moved onto sports modeling. In just a short time, Obi established himself as one of the top male fitness models, personalities and experts in the world. He has landed more than 50 fitness magazine covers and written more than 100 fitness articles globally. His social networking influence is the biggest of any fitness professional, fitness expert or fitness personality on TV with more than 1.5 million Twitter followers. 
*The mentioned athlete is either a distributor or dedicated user who has received compensation for his partnership and/or complimentary USANA products.
We're proud to bring you the freshest content on the web! Follow USANA on Twitter, like our USANA Facebook page and enjoy the latest videos on the official USANA YouTube channel.

Learn what USANA is doing to make the world a better place.
The future of personalized health and nutrition is now available with USANA's True Health Assessment.
https://whatsupusana.com/wp-content/uploads/2014/07/6-Weight-Loss-Foods-01.jpg
900
1600
Misty Dangel
http://whatsupusana.com/wp-content/uploads/2019/11/USANA_Logo_Black.png
Misty Dangel
2014-07-01 08:00:46
2017-02-24 09:44:00
Obi Obadike's Top 6 Weight Loss Foods