Problems? Our Social Media has Solutions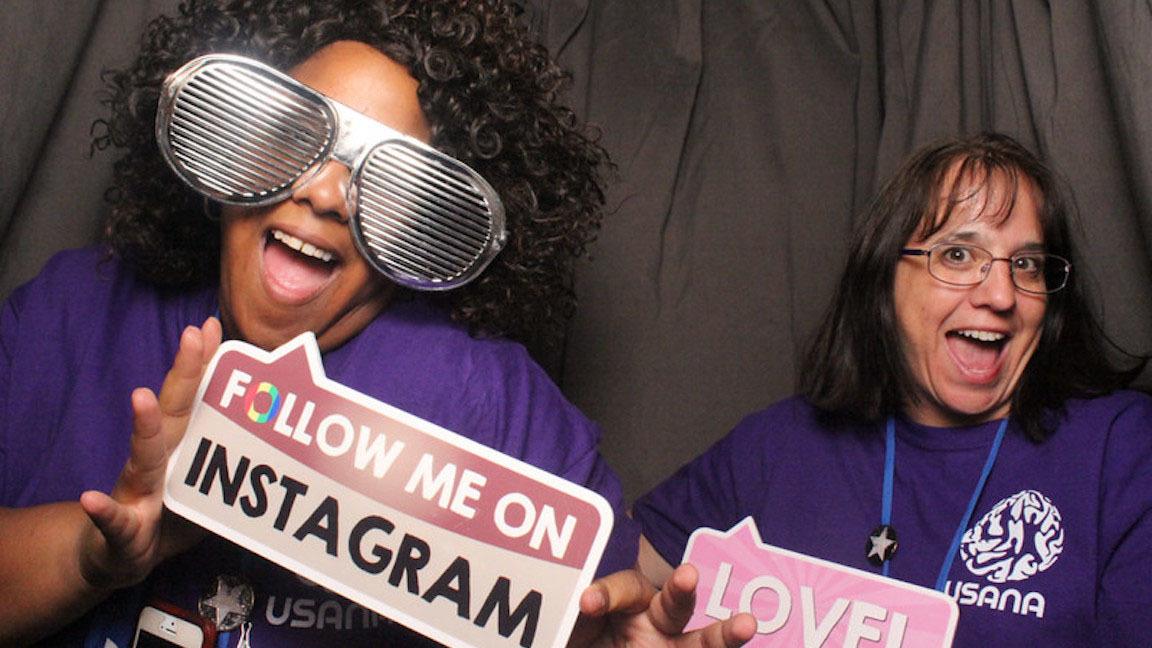 USANA's social media team is here to solve all of your problems. We might not be able to tell you who to vote for and we might not be able to come clean your house, but for all of your Convention 2016 needs, we've got you covered.
1. Problem: You want to know what's behind the curtain, so to speak.
Solution: All of our biggest announcements will be made on social media, so don't worry if you miss them at Convention. #USANA16 and #LifeUnlocked are the hashtags to use this year.
2. Problem: You've been wanting to do something nice in a world full of chaos.
Solution: @USANAinc posts the times for Food Paks (and book signings) on Twitter. If you're following us, you'll see the announcements of when you can join in. You can also find that information on the USANA LIVE app (available on Google Play and iTunes.)
3. Problem: You want to see silly photos of your friends and USANA staff at Convention.
Solution: Follow us on Instagram and search for the hashtag #USANA16 to see all the shenanigans.
4. Problem: You just haven't connected to USANA on a social media platform yet–You're more of a Snapchat kind of person.
Solution: We're there for you, kid. Like Han Solo, we'll never let you down. Except that one time that he wasn't a great dad… but don't worry. USANA IS a great dad. We'll even have a Salt Palace Geofilter for you to access. Simply swipe left on your photo on Wednesday and Thursday and you'll see a "Life Unlocked" border to include below your image.
5. Problem: You've just really, really, really wanted to feel like a celebrity lately.
Solution: You go to the Awards night and pose on the Red Carpet. A USANA employee is there and, like the paparazzi, they snap your photo. Your dream comes true, and you go to bed that night feeling like a star when everyone "likes" your Tweet. (They found it because you used the hashtag #USANA16)
6. Problem: You REALLY want a USANA t-shirt. Or a pin. Just anything. Your friend got a bunch of swag last year, and you were jealous. You just didn't want to tell him.
Solution: It's ok. Just follow us on Facebook and Twitter so that you're not the only one without cool stuff. We'll be walking around with the Social Media "Swagon" and you're going to want to know where to find us each day.
7. Problem: You might have been "…succeeding at something that doesn't matter." -Dr. Oz
Solution: Succeed at social media at USANA convention 2016. It matters. This is the first year that we've honored USANA Social Media Ambassadors—those on social media who are dedicated to sharing and promoting the USANA lifestyle. These 300 individuals will be invited to an exclusive Social Media Ambassador Lounge and receive exclusive swag. Step up your social media game, and you could be honored next year!

TL;DR version:
We're proud to bring you the freshest content on the web! Follow USANA on Twitter, like our USANA Facebook page and enjoy the latest videos on the official USANA YouTube channel.

Learn what USANA is doing to make the world a better place.
The future of personalized health and nutrition is now available with USANA's True Health Assessment.
https://whatsupusana.com/wp-content/uploads/2016/08/InstagramConvention.jpg
648
1152
Erica Shaw
http://whatsupusana.com/wp-content/uploads/2019/11/USANA_Logo_Black.png
Erica Shaw
2016-08-17 04:00:08
2017-08-09 11:35:57
Problems? Our Social Media has Solutions