Transform Health withYour Body's Biological Clock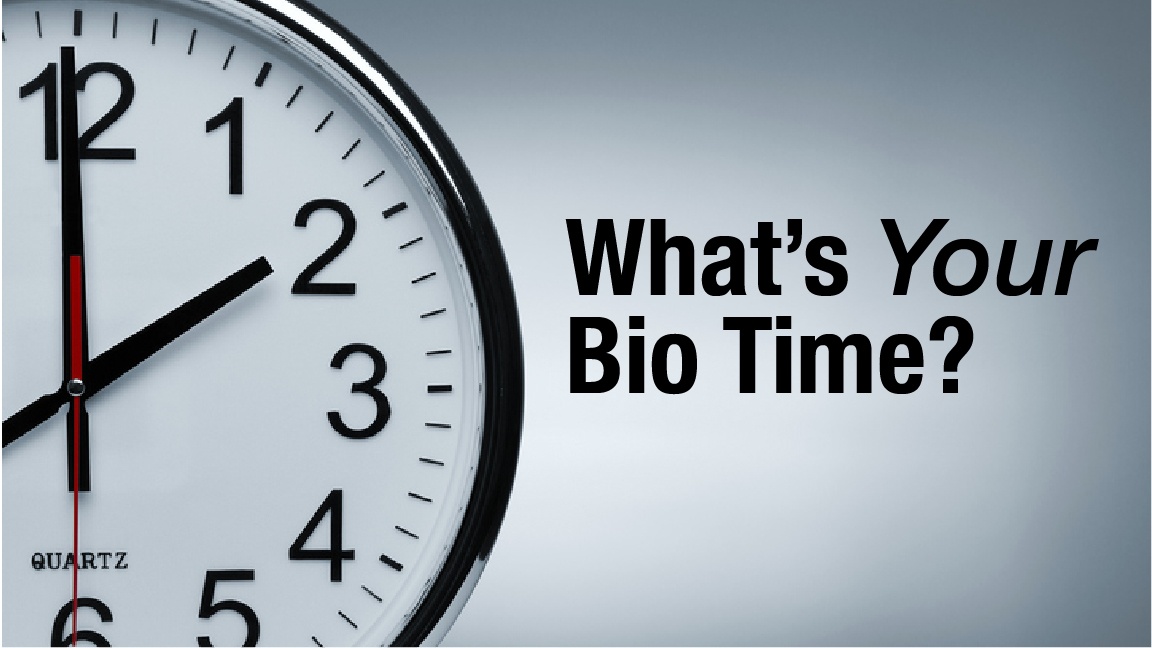 Editor's Note: The following was written by Michael J. Breus, PhD. Dr. Breus is a clinical psychologist with a specialty in sleep disorders.
Unlocking the health secrets of bio time
In my new book, The Power of When, I show how your body's internal biological clock can point you toward the best times to do just about everything that life asks and offers, from eating and sleeping to working and playing, from exercise and disease prevention to sex and relationships.
Have you ever noticed that there are certain times when you prefer to do certain things—and that those preferences don't necessarily align with others around you? You like to hit the ground running first thing in the morning, while your partner takes his time to shake off sleep. You eat your three square meals every day, while your co-worker snacks and grazes. You feel a boost of productivity and energy in the evening, while your roommate just wants to relax quietly and watch TV after dinner. You sleep soundly, straight through the night, while your best friend is constantly complaining about restless sleep.
These preferences are expressions of your body's powerful biological rhythms, which regulate an incredible range of activity and behavior. I have discovered that these preferences can be grouped into four categories:
Lions are morning types (aka early-birds).
Bears are middle of the road types (aka sleeps with societal norms).
Wolves are nighttime types (aka night owls).
Dolphins are difficult sleepers (aka occasional and chronic insomniacs).
The first step is to know your chronotype. To discover your individual chronotype, visit: http://www.thepowerofwhenquiz.com/.
The sleep duration and sleep disruption rhythms
For all chronotypes, going to bed too early, even if you have some sleep to catch up on, will backfire. Your bio-time won't be ready when you are to turn in early and you'll wind up lying awake, feeling tired and wired and annoyed that you're not sleeping. An intense emotional response to not sleeping could keep you awake beyond your regular bedtime.
Instead, figure out your correct bio-time bedtime, and get on a calculated rhythm. Count backwards from your regular weekday wake time by seven hours and 20 minutes (20 minutes is the average length of time it takes to doze off). If you need to wake up at 7:00 a.m., your bedtime would be 11:40 p.m.
I talk to patients about the importance of an established bedtime often, and try not to sound like I'm nagging. Honestly, I get it. Homeland is a really good show, and Candy Crush is addicting. The psychology of wanting to stay up late goes back to your parents yelling at you to "Go to sleep already!" It's about rebelling against societal rules.
An easy solution to keep you from procrastinating sleep: Set your alarm for one hour before your bed time, and start your "Power Down Hour"—(20 minutes to get last minute stuff done, 20 minutes for hygiene, and 20 minutes of relaxation or meditation).
The last 20 minutes in the PDH is a time to relax, unwind and shut down all screens. If the TV is off, you won't be tempted to binge watch. If the computer is off, you won't view one more cat video. If your phone is off, Words with Friends will just have to wait until tomorrow.
At the beginning of your Power Down Hour might be a good time to try Melatonin (0.5–1mg). I recommend USANA's Pure Rest, the fast-acting, ultra-pure melatonin supplement (cut in half). Melatonin is a naturally occurring hormone that regulates sleep and wake cycles, but it needs to be taken 60–90 minutes prior to lights out. Pure Rest does not contain animal ingredients and is not habit forming*.
Using bio time to protect your health costs nothing and is entirely within your hands. Bio time is a powerful tool to help protect your life, ward off illness, and improve mental and physical well being.
About Michael J. Breus, PhD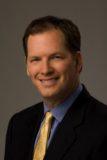 Michael J. Breus, PhD, is a board-certified sleep specialist. His book, The Power of When: Discover Your Chronotype—and The Best Time to Eat Lunch, Ask for a Raise, Have Sex, Write a Novel, Take Your Meds, and More, explores how to use your body's bio time to improve your health, happiness, productivity, and relationships.
*These statements have not been evaluated by the Food and Drug Administration. This product is not intended to diagnose, treat, cure, or prevent any disease.
We're proud to bring you the freshest content on the web! Follow USANA on Twitter, like our USANA Facebook page and enjoy the latest videos on the official USANA YouTube channel.

Learn what USANA is doing to make the world a better place.
The future of personalized health and nutrition is now available with USANA's True Health Assessment.
https://whatsupusana.com/wp-content/uploads/2016/09/Time_Feature_Image_16x9_72ppi.jpeg
648
1152
USANA Health Sciences
http://whatsupusana.com/wp-content/uploads/2019/11/USANA_Logo_Black.png
USANA Health Sciences
2016-09-23 04:00:48
2017-09-28 10:35:44
Transform Health withYour Body's Biological Clock