Grand Opening of USANA China Facility: Inside the Building
It was a sunny day in Beijing. Ribbon cutting on the red carpet, loud blasting and red balloons in the air, everyone was smiling and clapping in front of a grand building with the logo of USANA.
It was March 21, when USANA's China subsidiary, BabyCare held a grand opening for its new facility. This $40 million, state-of-the-art manufacturing facility is 350,000 square-foot, located in Beijing, China.  It will manufacture high-quality nutritional supplements for customers in Mainland China. Click here to read how USANA made this project happen.
This is a big step for USANA, because the new facility will bring us a more prosperous future in China. We are excited to share this news with our USANA family. Let's see how we celebrated it! 
Ribbon Cutting Ceremony
Cutting ribbon was the most exciting moment. USANA President and Chief Operations Officer, Jim Brown, Chief Communication Officer, Dan Macuga and Executive Vice President Brent Neidig cut the ribbon together with Yintang Li, vice president of Babycare. They were also joined by Olympic gold medals winner Li Du and Deputy Director of China's General Administration of Sports Training Bureau—who BabyCare recently became the official sponsor of.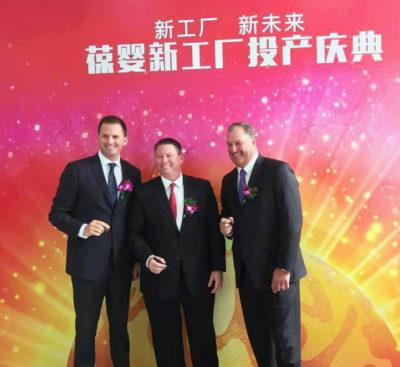 Government officials and associates representatives also showed their support and excitement by attending the celebration. Attendees included representatives from: Local Development Area Management Committee, Administration of Taxation, Administration for Industry and Commerce, Food and Drug Administration, Fire Department and Public Security Bureau, etc.
"It's an exciting time for BabyCare and our future in China," Jim says. "BabyCare is well known for dedication to quality and safety, and you can see that dedication reflected throughout this new building. We are pleased we can provide quality products without compromise to customers through this state-of-the-art facility."

A Tour Inside the Building: the First Time!
The new facility is roughly the same size as the USANA Home Office in Salt Lake City, Utah. It consists of five buildings and has the capacity to produce at least 1.2 billion tablets each year—the same capacity as the USANA Home Office!
Sounds cool, right?
If you are wondering what it looks like inside the building, we got you covered. Li Du, the famous Chinese sports shooter, and Olympic star gave us a tour of the building after the ceremony. This is the first time we reveal the interior of the building to the public. Let us know what you think in the comments!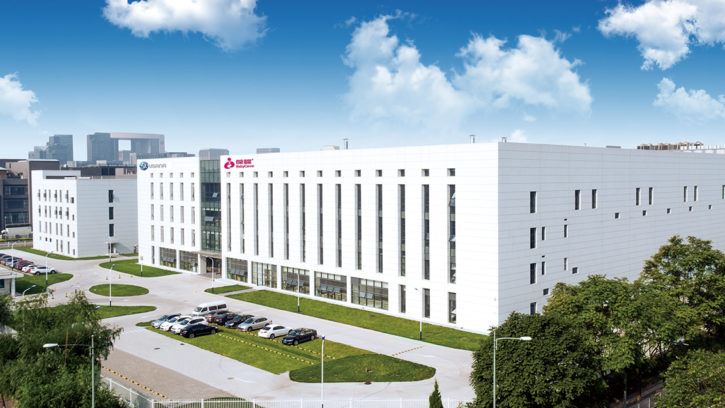 Click here to see the video
https://whatsupusana.com/wp-content/uploads/2017/04/ribbon-cutting.jpg
750
1200
Yulin Yin
http://whatsupusana.com/wp-content/uploads/2019/11/USANA_Logo_Black.png
Yulin Yin
2017-04-11 12:42:00
2017-12-11 12:45:24
Grand Opening of USANA China Facility: Inside the Building