USANA Athletes: 'Ready to Fly' Documentary Set to Take Off
It's already been an incredible season for the Visa Women's Ski Jumping Team, led by teen phenom Sarah Hendrickson and her four World Cup wins.
But there's excitement off the hill as well for the USANA-sponsored squad, highlighted by tonight's world premiere of the documentary film "Ready to Fly."
Here's a description from the film's website.
"Since childhood, as a wide-eyed 7-year-old ski jumper with a dream of Olympic flight, Lindsey Van was thrust into a fight that's far bigger than her dreams, larger than ski jumping or even sport. An outsider in a man's world, she battles entrenched attitudes and seemingly omnipotent gatekeepers, as she and her ad hoc women's ski jumping family set out to prove that women deserve to compete at the highest level: in the Winter Olympics.

"This powerful true story tells a tale of sacrifice and determination, of pluck and tragedy, as a very special group of unlikely heroes triumph over massive obstacles to achieve their dreams and change the world for other women in the process."
Visit www.readytoflyfilm for additional information about the film and a schedule of screenings. A DVD of the film is also available for pre-order on the site.
[youtube]9RgQlZcoMR0[/youtube]
If you're unable to view the video, please click here.
———————
Get 'Up to Speed' with US Speedskating
If like us you are a fan of US Speedskating, we encourage you to visit the organization's website and stay "Up to Speed" with all the happenings. The site is filled with exciting accomplishments and updates you can share with your friends.
We wish the team the best this weekend.
On a related note, USANA is excited to extend its partnership agreement with US Speedskating. You might have seen the blog post from the Jan. 18 festivities.
Several of the speed skaters took time to visit with What's Up, USANA? Here is a series of short videos we recorded with the athletes (and Olympic gold medalist Derek Parra):
[youtube]2e8v3LuRsOk[/youtube]
If you're unable to view the video, please click here.
Additional videos…
———————
USANA Freestyle Cup
It's been fun watching world-class skiers and snowboarders compete this year and knowing these elite athlete now trust their health to USANA.
Congratulations to the competitors at the recent USANA Freestyle Cup in Lake Placid. Did you catch the excitement on NBC late last month?
The athletes arrive in Utah — right in our backyard — this weekend for the Sprint U.S Snowboarding Grand Prix at Canyons in Park City.
One athlete who won't be competing this weekend, however, is pro snowboarder and USANA Brand Ambassador Lindsey Jacobellis.
Our thoughts are with Lindsey, whose incredible start to the season — including three straight wins — has been interrupted by a knee injury suffered late last month. We are wishing her a full and speedy recovery and can't wait to see her back in action!
———————
Additionally…
Did you catch Kathy Kaehler's feature on Self.com? Here's the slideshow with excellent tips, and here's a video showing you how it's done.
Nolan Kasper, a member of the US Ski Team and USANA Brand Ambassador, wrote this blog during a recent trip to Europe. Be sure to follow his updates on Twitter @NolanKasper.
A few USANA folks will be touring the U.S. Ski and Snowboard Center of Excellence in Park City next week. Stay tuned for information, photos, etc. from the tour.
Welcome to the newest members of Team USANA: Mexico's six national soccer teams. Look for more information on this soon.
A must-see fight: Timothy "Desert Storm" Bradley vs. Manny Pacquiao scheduled for June 9 in Las Vegas. Wow! Here's the USANA connection for Timothy and Manny.
University of San Francisco women's head basketball coach Jennifer Azzi is featured in the latest "Dishin & Swishin" podcast on hoopfeed.com.
———————
And Finally…
Congratulations to the Roush Performance #61 Ford Mustang team of Billy Johnson and Jack Roush, Jr., two newer members of Team USANA who drove to victory at the season-opening Grand-Am road racing event in Daytona!
Here's a photo you might have seen floating around Facebook… Can you spot the USANA logo?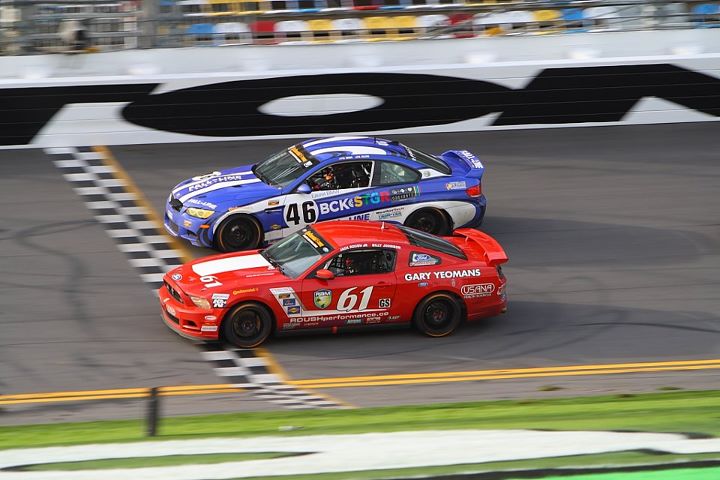 Photo: Sput Dodge/Billy Johnson
For additional information about all USANA-sponsored athletes, please visit www.usana.com and don't forget to like USANA Athletes on Facebook and follow @TeamUSANA on Twitter. For previous athletes updates, please visit here.
Many of the mentioned athletes are either distributors or dedicated users who have received compensation for their partnership and/or complimentary USANA products.
http://whatsupusana.com/wp-content/uploads/2019/11/USANA_Logo_Black.png
0
0
Tim Haran
http://whatsupusana.com/wp-content/uploads/2019/11/USANA_Logo_Black.png
Tim Haran
2012-02-10 07:14:40
2017-09-11 08:59:36
USANA Athletes: 'Ready to Fly' Documentary Set to Take Off