Guest Post — Let's Talk About Your Sensé Spa Event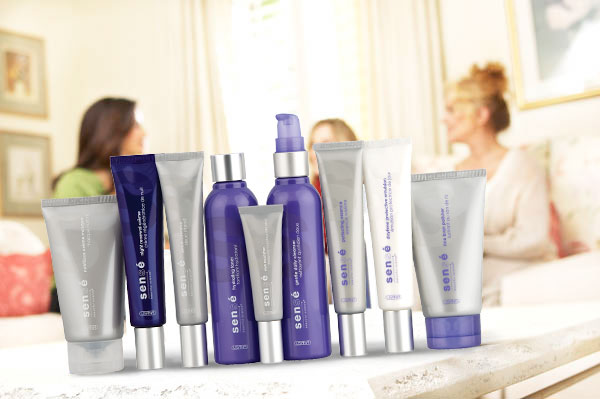 The following is a guest post written by Bea Kinnear, a USANA Associate and author of Your Skin & You. She is owner and moderator of the Yahoo! Sensé Help Site, where she works with Kathleen Rockney, Jacquie Malinowski, and Janet Bernstein to educate members about skin care.
The site is where a version of this and other articles in the "Let's Talk" series originally appeared. Bea has agreed to share select articles with What's Up, USANA? as a resource for readers to learn more about Sensé products. Read previous posts here.

Why is it you can explain your product, service, or your point to a colleague or family member and it makes sense? Or why your price is affordable, or your product is the best on the market, or your decision is best for everyone involved…
But until a customer experiences the emotional desire to buy, you're not going to convince that person to purchase your product.
If you are selling something people really do need, you first have to help them get excited. Understand why people buy, then understand why they don't.
Examples of why people might not purchase a product:
No need
No money
No hurry
No desire
No trust
It doesn't matter how good your product is, or how fairly it is priced. When one or more of the above happens, a sale doesn't.
Tips for Success
Often, potential hostesses don't want to have a home spa party due to fear of the unknown or fear of their time being wasted. You need to solve or help them with this situation. Note: Consider asking the guests before they come if they are peanut sensitive. You do not want anyone to have a health issue during your event because you forgot to ask.
Keep it Light: Your hostess doesn't need to prepare and serve a lot of food, only light refreshments and drinks, such as water and tea or coffee at the end of the Spa. Tip: USANA Nutrition Bars can be cut into bite-sized pieces to be passed around while the masque is on.
Keep Guests at the Table: Never remove your guests from the spa table before the entire spa is complete. That tends to dampen the momentum and excitement of what you have achieved to that point.
Socialize Beforehand: Mingle before the party begins and get to know guests you have not met. This will give you an advantage when it's time to explain the Sensé and USANA products. Don't be afraid to answer questions — about how you became a home skin-care consultant, how long you've been doing this, and the enjoyment of being able to share something unique.
Don't Forget to Listen: Have interesting things to say, and complement the guests, but most important is listening to what they have to say. This will make you a hero.
Provide Value
Skin care and cosmetics are considered recession proof, meaning people will spend money on products to help them look and feel better regardless of the economy.
When you have talked about a product, suggest to the guests if they liked that item, make a note of it on the sample product sheet they should have beside them.
Each time they mark the sample price sheet you are subtly acknowledging that they are interested in buying that product. Keep the Autoship price to yourself. At the end of your spa, you may choose to offer an additional 10% off to a customer who might be hesitant about making a purchase.
The more guests can smell, taste (bars, drinks), or try on products at an event, the more likely those folks will become customers. People often buy on emotion, which is one reason why cosmetic products can be so powerful; your guests can notice right away how nice their skin feels, or how good their skin looks.
Go the Extra Mile
Adding a specialized theme can make the event more appealing and may attract more guests interested in buying the products. For example: Mother's Day (I have a package of ideas on this one). Coming up: bridal fairs, graduations and even Christmas. There is always a special event on the calender to use for a party theme.
When scheduling, switch times from one event to another suitable for the largest number of guests. Daytime parties during the week will exclude friends who work regular business hours. Evenings can be difficult for parents of young children or shift workers. Weekends encroach on family time and may conflict with other social or sporting commitments.
Ask them what day or time they prefer. Then keep a record of their preference. If they can't come to the first spa, your second invitation will say: "You indicated this day and time is best for you and I have another opening coming up so I would love to add your name."
Minis like the eye cream along with a lip balm, or the new sample packs are great handouts to invite them to your spa. If they are sufficiently interested, suggest they consider holding a party themselves. Offering the sample not only gives them some experience with the product but also makes them more inclined to pay you back by attending your next event.
Make sure you offer a catalog and samples to anyone who is unable to attend so they can view the products.
Know Your Products
The most effective way to sell your product is to know your products and believe in what you are selling. Be well prepared and set up on time.
Always make sure your demo products are in excellent condition and clean. Nothing can turn off a customer faster than a product that looks like your dog used it for a toy before the event or you are using your personal supply and not business products.
Once a product starts to get low, replace it with a fresh tube. Remember, products for your spa events are a tax write-off, so keep your best on display.
Present Professionally
The best sales pitch is you! How you present yourself, how attentive you are to their needs and questions. How professional your set up is, as well as the room in which the event is being presented.
Also remember, guests do use washrooms, so make sure they are perfect! Have your own products on display to show that yes, you do use them.
If you are doing the spa in a home other than your own, bring some cleaning materials in your kit and help out your busy host/hostess with a quick clean up (tactfulness is key here).
Lighten the Mood
Gather some good skin-care jokes or stories to use when necessary and have a little fun!
A few samples to consider…
Only good thing we can say about wrinkles is that they don't hurt!
PMS — definition: Pimples May Surface
Friends are like bras: close to your heart and there for support.
And for older guests: Old is When…Going braless pulls down all the wrinkles out of your face. (Trust me, women get these!)
Finally, when you are asking if anyone would like to try earning money with spas, they may reply that they could never do it. A possible response…
"Never be afraid to try something new. Remember, an amateur built the ark. Professionals built the Titanic."
Additional Supporting Documents
I hear every day from Associates that having the 5th Edition of Your Skin & You on hand has helped to answer difficult questions and/or confirm others. Even having the opportunity to look up an ingredient in the dictionary for a guest has been helpful.
Spa Party Game: "Are These Ingredients Good or Bad"
Ingestible Skin Care: Hand this out while the masque is on and you are going over our other USANA products.
Parabens & Formaldehyde List: While talking about self-preserving technology, hand this out. They will check their products at home to see if those ingredients are listed.
Science of Sensé book: Great for Sensé ingredient information from USANA.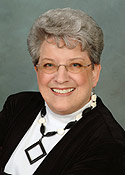 Learn more about Sensé. For an application to join the Sensé Help Site, please contact Bea.
We're proud to bring you the freshest content on the web! Follow USANA on Twitter, like our USANA Facebook page and enjoy the latest videos on the official USANA YouTube channel.
https://whatsupusana.com/wp-content/uploads/2012/04/SpaParty.jpg
399
600
USANA Health Sciences
http://whatsupusana.com/wp-content/uploads/2019/11/USANA_Logo_Black.png
USANA Health Sciences
2012-04-17 08:23:33
2017-02-22 16:55:48
Guest Post — Let's Talk About Your Sensé Spa Event