Join Us! USANA Champions for Change 5K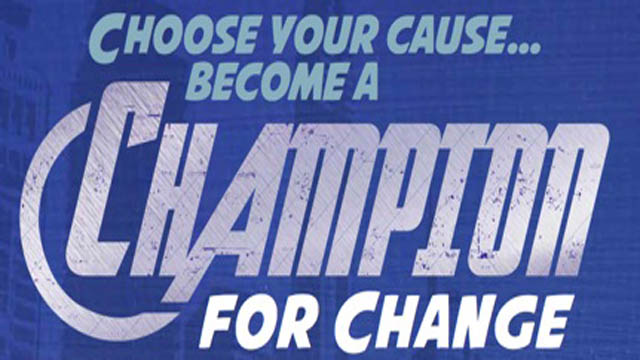 In less than 65 days, thousands of people from around the world are going to gather in Salt Lake City for the 2012 USANA International Convention. They'll be celebrating USANA's 20th anniversary, and you'd better believe that everyone at the home office is hard at work to finalize all of the last-minute details!
One of the most exciting — and perhaps the most rewarding — events is the 9th annual 5K walk/run.
It may be the 9th year we've held the event, but this year it will be a little different.
The 2012 5K will be hosted by the USANA True Health Foundation — a non-profit organization dedicated to helping humanity by providing the most critical human necessities to those who are suffering or in need.
Even more, it will will feature a heroic theme.
That's right. This year we are encouraging all participants to dress up as someone you consider a hero while you walk, run, or even leap tall buildings in a single bound as you make your way to the finish line.
Whether you look up to a member of your family, Captain America, or Flash himself, we want you to let the world know by dressing the part! It's even been rumored that members of our management team will be dressed in disguise!
Get the Deets!
Here are the details for the 2012 USANA Champions for Change 5K Run/Walk:
Date: Saturday, August 18, 2012
Time: On-site registration begins at 6 a.m. The race starts at 7 a.m
Location: Energy Solutions Arena, 301 West South Temple, Salt Lake City
Cost, includes t-shirt: $25 for Adults, $15 for children 12 and under.
The public is encouraged to join USANA and its worldwide team of independent distributors to raise much-needed funds for a great cause, so spread the news and invite your friends!
Register NOW or at the USANA True Health Foundation booth during Convention (inside the Salt Palace Convention Center) beginning Wednesday, August 15.
All proceeds from the 5K will be donated to the USANA True Health Foundation.
Prizes!
And as if helping others by running for a good cause isn't enough of an incentive for you, if you are the first runner to cross the finish line*, you might just take home one of our amazing gift baskets filled with items from sponsors like;
Donate With Pizza?!
Last, but totally not least, the Teenage Mutant Ninja Turtles eat pizza before they better their community, so why don't you?
Print off this flyer (PDF) and make your way down to the California Pizza Kitchen, conveniently located behind the Energy Solutions Arena, for some great food and to help raise money!
You heard right: Present this to your waiter Thursday or Friday during the week of Convention and CPK will donate 20% of your bill to the Foundation!
*Prizes will be presented to the fastest woman, man, runner 60 and older, runner 12 and younger, and the participant who best represents what a hero looks like!
We're proud to bring you the freshest content on the web! Follow USANA on Twitter, like our USANA Facebook page and enjoy the latest videos on the official USANA YouTube channel.

Learn what USANA is doing to make the world a better place.
https://whatsupusana.com/wp-content/uploads/2012/06/Champions-Blog.jpg
360
640
Allie Henderson
http://whatsupusana.com/wp-content/uploads/2019/11/USANA_Logo_Black.png
Allie Henderson
2012-06-14 07:33:50
2012-07-23 14:57:02
Join Us! USANA Champions for Change 5K