What Can You Do Powered by USANA?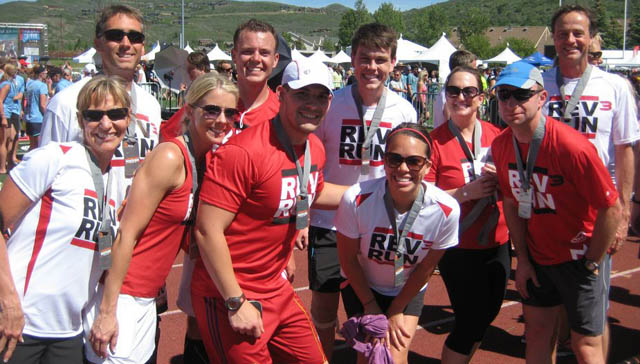 Sometimes, when you are working to accomplish something that seems impossible, the extra push you need is an encouraging supporter.
USANA empowers individuals to become the best version of themselves through helping them develop physical health and inner strength, supporting them as they discover within the power to reach any goal.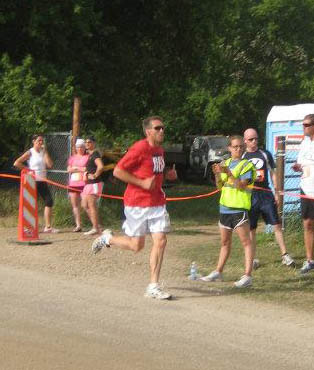 It was with this in mind that I decided to approach Dan Macuga about sponsoring a USANA corporate team for the Ragnar Wasatch Back relay. As a member of the marketing team, I knew it was important for us to show our local community what USANA is all about. Fortunately, Dan agreed — Ragnar was a perfect way to show that we are a company that believes in achieving big goals.
And achieve we did!
I am very proud to say that the USANA RevRun Team placed 101 out of 1092 teams in last weekend's race. I want to congratulate every member and thank them for their incredible talent. Way to go Kevin, Pete, Nick, Preston, Jenna, Connie, Gary, Mark, Shayna, David, and Ryan!
If you aren't familiar with Ragnar relays, I can tell you that they are unlike anything else on earth. Over the course of 200 miles, covered in somewhere around 30 hours, 12 runners experience highs and lows of every extreme. Every run brings a new challenge that your team supports you through and in which you find out what you're really made of.
I'm not gonna lie — Ragnar Wasatch Back is no walk in the park. There are insane inclines and declines at high altitude, ankle-twisting trails and practically nonexistent road shoulders to run on, runs in the dark at 3 a.m. with nothing but a tiny headlamp, high temps in the runner's-soul-crushing 90's and lows in the butt-freezing 30's, sleeping (or not sleeping) in the van or on the dewy grass for only a couple hours — if you're lucky, barely time to wipe yourself down with a baby wipe and change your shirt, and injuries to the body and to the senses (primarily from the porta potties — named ironically as "Honey Buckets").
I will admit that more than once, especially as we sat in a traffic jam at 1 am in the middle of nowhere as we tried to make it to a place we could rest, I asked myself, "Who EVER thought that this was a good idea???"
And yet…
As team members completed each leg, we were greeted by smiling faces and encouraging cheers. And we were left with the joy and pride of pushing past our limits and accomplishing something we may have doubted was possible — I know I questioned if I would be able to finish one of my runs. We enjoyed beautiful mountain scenery, blue skies, and fresh air. We laughed a lot and learned so much about each other that we are now close friends.
In the end, as we all ran across the finish line together, I realized Ragnar had been one of the most gratifying experiences of my life. And, yes, it was even fun.
Not to wax too poetic here, but in a relay, as in life, by rallying together with a team of strong supporters, you can do so much more. The team was strong. USANA helped team RevRun dominate by continually supporting us in our efforts to live healthier lives, through access to a modern fitness facility and the best nutritional products out there. Because of USANA, we could achieve more.
Many members of USANA's TeamRev run are already planning the next adventure: Ragnar in Las Vegas to earn the Saints to Sinners medal. We know that with USANA powering our team, we will be unstoppable!
The question, USANA Family, is what can USANA help YOU do?
We're proud to bring you the freshest content on the web! Follow USANA on Twitter, like our USANA Facebook page and enjoy the latest videos on the official USANA YouTube channel.

Learn what USANA is doing to make the world a better place.
https://whatsupusana.com/wp-content/uploads/2012/06/Ragnar-Finishers-Featured.jpg
364
640
Camille Fletcher
http://whatsupusana.com/wp-content/uploads/2019/11/USANA_Logo_Black.png
Camille Fletcher
2012-06-21 14:07:51
2012-06-20 15:41:35
What Can You Do Powered by USANA?