USANA Green: Packaging Provides Opportunities for Conservation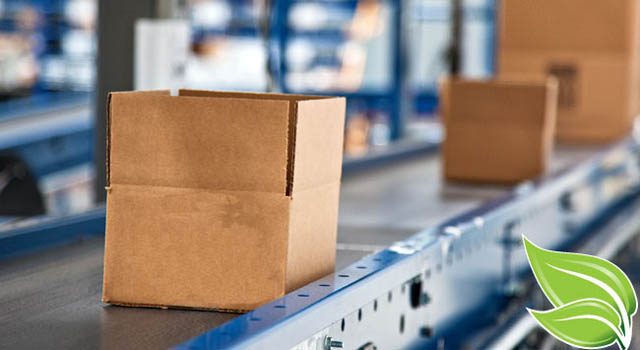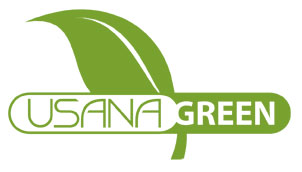 The boxes are brown. From all appearances, they're just cardboard shipping boxes — same as every cardboard shipping box that hits your doorstep.
They used to be white. They used to be bleached. They used to be bad for the environment.
"At one time, the thought was that the white box looks great," says Jim Brown, USANA's vice president of global operations. "But I don't think we gained one customer our whole lives because we had a white box. We still put the same print on it."
Underneath that same print, there's now a brown box that contains about 60 percent recycled materials and the commitment to green USANA has made in the packing and shipping of its products. But the new, more environmentally friendly box is just a part of a larger effort that starts long before you eagerly haul your order off the porch.
Smart Packaging
It even starts long before bottles are packed snuggly in a box. Products manufactured in-house are done so using sustainable energy. They are then packaged in recyclable bottles, which contain no extraneous packaging materials. A study done in-house found the cotton used in the bottles provided no additional protection. Since the quality of the finished product wasn't affected, USANA did away with the cotton.
Over the years, there have been other packaging improvements, both cosmetic and conservation-minded.
When USANA upgrades or redesigns packaging, the old designs get phased out until existing inventory is gone, rather than switching immediately to the newer versions, saving scrap from going to the landfill.
And the introduction of Essentials™ Green phased out unnecessary packaging altogether. These more eco-friendly, box-less Essentials now make up 30 percent of sales for the product. USANA wants to hit 50 percent by the end of 2012.
After packaging, products find a temporary home in a greener warehouse. Heating and cooling have become more efficient. Lighting changes also save energy and money. Motion sensors installed throughout the building make sure the lights are only on when they need to be.
"You have to move every once in a while or your lights go out," Brown says. "If the lights go off, you aren't doing enough work is the way I look at it. Or you need to flail your arms every once in a while."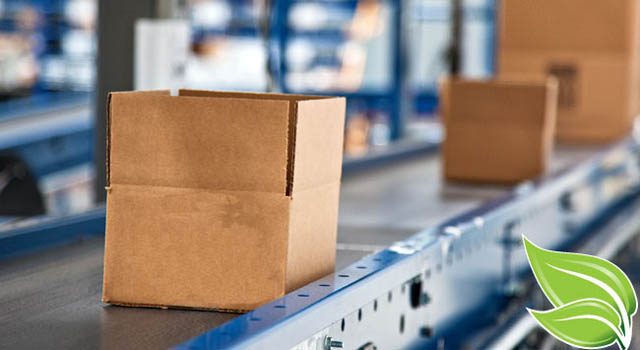 Technologically Advanced
Motion sensors aren't the only technology USANA is using to help make the packing and shipping process greener. When a customer calls or orders online, it's basically paperless. Once that order is processed, cubing software analyzes the contents and determines the perfect box to use, eliminating human error and wasted boxes.
Some finished product finds a home in the reused boxes the shipping department now uses. An employee in operations went to USANA's suppliers and had them resize their shipping boxes so they could be reused to ship finished products overseas — saving about 16,000 boxes a year.
Boxes are packed now using a biodegradable bubble. USANA switched to the material two years ago, and some of those first bubbles are well on their way to being totally dissolved.
Green efforts don't end when the products leave USANA. The company ships 78 percent of its packages with UPS, which has been recognized by publications and organization around the world for its sustainability efforts. Improvements in international logistics are also saving space and boat trips across the ocean.
It's no coincidence eco-friendly improvements have been made throughout USANA's packaging and shipping process. Making each step of the products' journey to your doorstep as green as possible is important to Brown, and USANA.
"The biggest reason green is important for me is that I have an 8-month old kid," Brown says. "It changes the way you look at the world. My personal opinion is that we're not spending the time and the money to protect the future."
"At USANA, we're lucky enough to have a CEO that believes in the environment," he says. "We are living what we talk about and believe in."
Editor's Note: This is the fifth in a regular series of articles about USANA Green. It originally appeared on USANAToday.com. For more information, go to the USANA Green page. To read others in the series, visit USANA Green on What's Up, USANA?
We're proud to bring you the freshest content on the web! Follow USANA on Twitter, like our USANA Facebook page and enjoy the latest videos on the official USANA YouTube channel.

Learn what USANA is doing to make the world a better place.
Discover what USANA products can do to boost your health today by taking this brief online Health Assessment.
https://whatsupusana.com/wp-content/uploads/2012/07/GreenShipping2.jpg
350
640
David Baker
http://whatsupusana.com/wp-content/uploads/2019/11/USANA_Logo_Black.png
David Baker
2012-07-29 07:47:26
2012-07-24 15:47:44
USANA Green: Packaging Provides Opportunities for Conservation