Green Livin' in the Great White North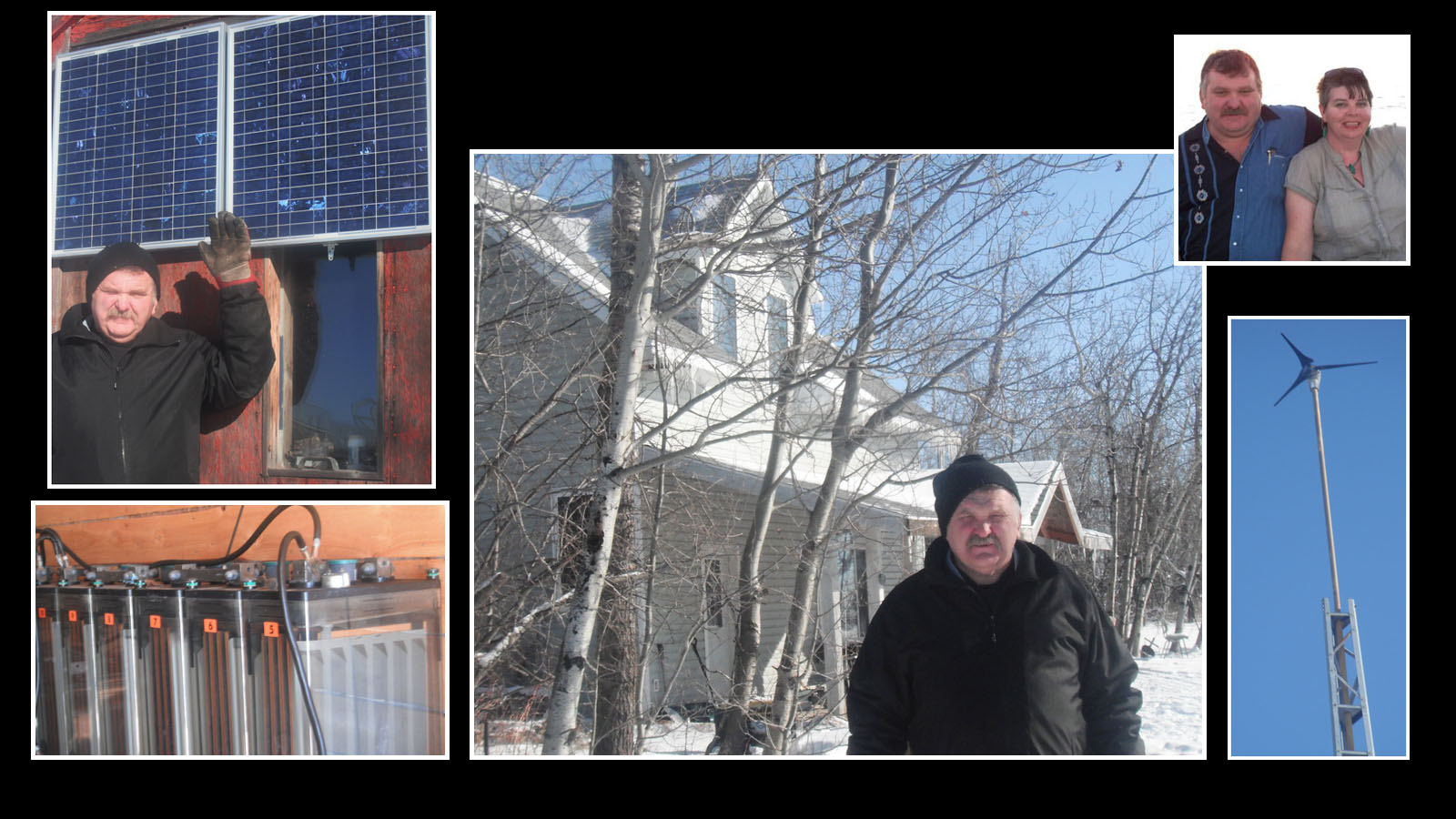 USANA Associates Lorne Axell and his wife, Rose, live on a farm in Lamont, Alberta. They've lived there for the past 13 years and raised their two children there. The couple lives in a "carriage house" and has a handful of cars.
They live an ordinary life except for… well, a lot of things, actually.
Their house is completely off the grid and is powered by wind and solar. In fact, throughout their 30-plus years of marriage Lorne and Rose only had conventional electricity for two years.
When Lorne and Rose first moved to Lamont, they intended to build a house. They filled out an application and picked out their favorite spot. When they were told it would cost $4,400 to run a power line to their house, Lorne looked at Rose and said, "we're going to build a better system."
He set to work finding all the equipment they would need. He knew exactly what he was doing because he'd built two other off-grid power systems before, with the first one completed when he was 18 years old.
When he was finished, the total cost was $6,000 but for six or seven months at a time, the energy he uses doesn't cost him a dime! The only time he has to pay for the energy they use is when he fires up a backup diesel generator, which he doesn't need most of the time.
The Axell's neighbors directly across the street pay about $500 each month in electricity costs. When everyone's power goes out, and the Axell's doesn't, a lot of people wonder why. Lorne just tells them they are on a completely different power system.
Most of the Axell's lighting is LED, and they haul in their water. Lorne and Rose's 250-gallon water tank lasts them seven days, on average. If they can help it, they buy everything used. "Everything I buy has a history," Lorne says.
The handful of cars Lorne owns, he bought secondhand and has kept running for many years even though everyone else thought they were ready to go to the dump. The only newer car the couple owns is the Fiat 500 Rose drives because, "She insists on having cars that get great gas mileage."
"We have been trained to consume rather than save," Lorne says. "When something stops working, we throw it away rather than try to repair it."
Lorne and Rose are very happy and insist, "We don't miss out on anything."
They believe this planet should be loved, not abused and are happy to do their part to conserve our natural resources.
This philosophy of repairing and reusing everything has been engrained in Lorne. "I don't look at it as 'green' so much because when we were growing up we had … nothing really," he says.
We're proud to bring you the freshest content on the web! Follow USANA on Twitter, like our USANA Facebook page and enjoy the latest videos on the official USANA YouTube channel.

Learn what USANA is doing to make the world a better place.
The future of personalized health and nutrition is now available with USANA's True Health Assessment.
https://whatsupusana.com/wp-content/uploads/2014/02/Axell-USANA-Green-Blog-Featured.jpg
900
1600
McKinzi Bridgewater
http://whatsupusana.com/wp-content/uploads/2019/11/USANA_Logo_Black.png
McKinzi Bridgewater
2014-03-01 08:30:44
2014-05-13 11:23:00
Green Livin' in the Great White North