USANA Green: Happy Earth Day!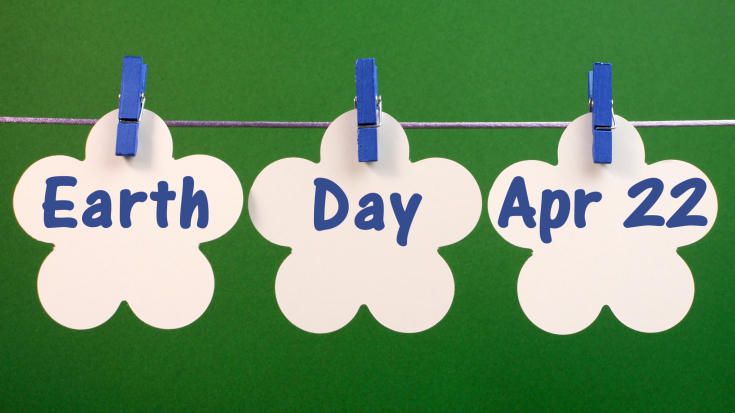 Happy Earth Day, USANA!!!
At USANA, our goal is to help you live the life that you love – both by making better personal choices for your health and by living in a healthier world. The two main ways that USANA helps preserve the earth we live on are:
Reducing our carbon footprint
Ensuring more efficient energy use on the USANA campus
Carbon Footprinting
Over the years, USANA's carbon footprint has been steadily getting smaller. In the past, we used more energy and produced more emissions for every product we made. In fact, each product we made meant we were emitting 1.2 pounds of carbon dioxide in 2008. However, by 2013, we reduced that amount to .8 pounds of carbon emissions per product!
We are now manufacturing with 1/3 fewer emissions than in the past.
We put in place different incentives to reward behavior that promotes the well-being of the environment. One of these initiatives includes the green parking spots on the USANA campus. These coveted spots are specifically reserved for employees who either carpool to and from work or drive fuel-efficient vehicles.
Additionally, USANA participates in an annual "Clear the Air Challenge". During this time, employees are encouraged to utilize alternative means of transportation, including cycling, light rail and the local bus system. More and more employees have participated in the initiative each year. In fact, in 2011, Team USANA was recognized at the Challenge award ceremony for being the best at using every strategy available.
Energy
Over the last couple of years, a number of changes have been made on the USANA campus to promote a much more energy-efficient culture.
1. Retrofitting – We previously used High Intensity Discharge (HID) lamps in our warehouse, but we now use High Bay Fluorescent tube lighting. This simple change saves us the ten minute warm-up time, electricity and heat that were required for the functioning of the HID lamps.
The HID fixtures used about 480 watts per fixture. The change we made dropped the power usage to about 192 watts per fixture. In addition, we added controls to turn the lights off when we get adequate lighting from skylights.
2. Solar energy – We have installed 400,000 watts of solar voltaic cells in rows on two of our warehouses. These solar cells have produced 1.42 gigawatt hours of power for USANA since we started installing them in 2008. In 2014, 662,999 kWh of our energy was from these solar panels.
3. Wind energy – In 2014 alone, USANA purchased 7,100,000 kWh of wind energy. Overall, our green power purchase in 2014 was 112% of our general energy purchase in 2013, a clear indicator of progress.
4. Window film – These cover the south and west sides of the building, and they're useful for keeping the building cool in the summer. The film does this by preventing excessive sun rays from getting into the building, thus lowering the amount of energy needed to keep the building cool.
5. Lighting – USANA had a campus-wide change from four to now three lamps per fixture. We then upgraded to T-8 lamps and installed occupancy sensors on every office and room that would lend itself to the technology.
Additionally, we fabricated and installed new flagpole lights using LED technology to replace the previous 400 watt fixtures at the bases, and retrofitted all of the parking lot lighting with LED technologies.
We have also replaced two old technology HVAC rooftop units for new and more efficient units every year for the last five years.
6. Heating – USANA installed a system to scavenge waste heat from a computer room to heat the walkway from the parking structure to the north lobby in the winter.
As you can see, we are committed to reducing our carbon footprint, not just on Earth Day, but every day! What will you be doing this Earth Day? Share your plans in the comments!
We're proud to bring you the freshest content on the web! Follow USANA on Twitter, like our USANA Facebook page and enjoy the latest videos on the official USANA YouTube channel.

Learn what USANA is doing to make the world a better place.
The future of personalized health and nutrition is now available with USANA's True Health Assessment.
https://whatsupusana.com/wp-content/uploads/2015/04/Earth-Day-Featured.jpg
413
735
Cindy Arunga
http://whatsupusana.com/wp-content/uploads/2019/11/USANA_Logo_Black.png
Cindy Arunga
2015-04-21 08:00:20
2015-07-02 08:06:11
USANA Green: Happy Earth Day!