USANA Green: Protecting the Planet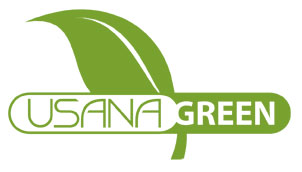 Did you know making paper from raw materials uses 70 percent more energy than recycling? Learn more about the benefits of recycling in the fourth installment of our in-depth USANA Green series.
The earth's landfills are increasing at an alarming rate. Mountains of trash are burned or compounded every day to make room for more. The remaining garbage is then left to rot, releasing toxic methane gasses into the air. Yet, nearly 60 percent of the materials found at the dump could have been recycled.
Recycling not only prevents the buildup of landfills, but also prevents the harvesting and manufacturing of raw materials, the burning of excess energy to produce new materials, and the release of unnecessary gasses into the atmosphere. A discarded glass bottle, for example, could take up to 4,000 years to decompose in a landfill. But if recycled, the material could be reused indefinitely, saving precious oil, material, and energy that would otherwise be wasted in the production of new bottles.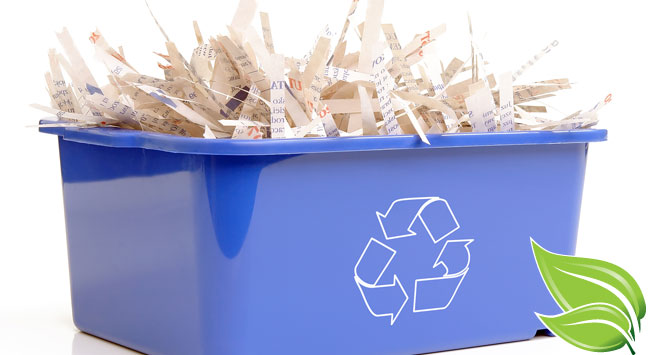 Recognizing the Need for Recycling
The USANA Green team recognized the dire need for recycling and has worked diligently over the past four years to ensure the proper disposal of materials during each step of the product life cycle. From shrink-wrap in packaging to machine oils in the equipment shop, a variety of materials are given a second chance.
Recycle bins were placed in the company break room to collect Nutrition Bar wrappers as well as glass, aluminum, and plastic bottles. Blue bins were also placed around the office to collect used paper and magazines. Autoship flyers were shrunken down to reduce the amount of paper used, and delivery boxes have been repacked and reused for shipping.
Paper usage has decreased significantly thanks to digital pay stubs and sales tools, saving several trees each year. "When you think about the number of views of a sales tool online, that's one paper that didn't need to be generated," said USANA Green Coordinator Jeff Robertson. The move to the web has also decreased the use of plastic disks, as LifeMasters are no longer distributed on CD, but are now available for download.
Employees also have a chance to recycle old batteries, phones, printers, and other electronics during the annual electronics-recycling day, typically held in November on National Recycling Day. "We do it because electronics contain lead, mercury, cadmium, and a number of other heavy metals that can leach into ground water and harm the environment," said Robertson.
Keeping Track
In order to keep track of all of the recycled materials, USANA became an EPA WasteWise Partner. This voluntary standard allows the company to record not only the amount of waste saved, but also the amount of emissions that were prevented in the process. At the end of each year, USANA reports recycling and energy-reduction efforts and in turn receives information on how those efforts positively affected the environment.
"We've actually discovered that our recycling program saves almost as much greenhouse gas emissions as our energy program does simply by not having materials decay and give off methane in a landfill," said Robertson.
The combined efforts of each department have yielded some amazing results. In 2011, USANA generated less waste than any other year since 2006, and approximately 40 percent of that waste was recycled. According to the EPA, USANA recycled 316 tons of material in 2011, preventing the emission of 866 metric tons of greenhouse gas emissions.
Each can placed in a recycle bin is another step closer to a cleaner planet. "It's easy to do something to help protect the environment," said Robertson. "The little things really add up and make a huge impact."
Editor's Note: This is the fifth in a regular series of articles about USANA Green. It originally appeared on USANAToday.com. For more information, go to the USANA Green page. To read others in the series, visit USANA Green on What's Up, USANA?
We're proud to bring you the freshest content on the web! Follow USANA on Twitter, like our USANA Facebook page and enjoy the latest videos on the official USANA YouTube channel.
https://whatsupusana.com/wp-content/uploads/2012/06/PaperRecycling1.jpg
360
640
Katie Roundy
http://whatsupusana.com/wp-content/uploads/2019/11/USANA_Logo_Black.png
Katie Roundy
2012-06-24 08:29:41
2012-06-20 13:50:43
USANA Green: Protecting the Planet