NEX Sisters Applying Lessons from SWEET Retreat to Real Life
Three months ago, more than 250 women gathered in Southern California for USANA's first SWEET Retreat. Many women were inspired to act beyond the confines of the event. Below, Lori Truman and Cathy Ngo share the success of one such group that is giving back to the community while living the principles learned at SWEET Retreat.
Lori Truman, executive director of U.S. field development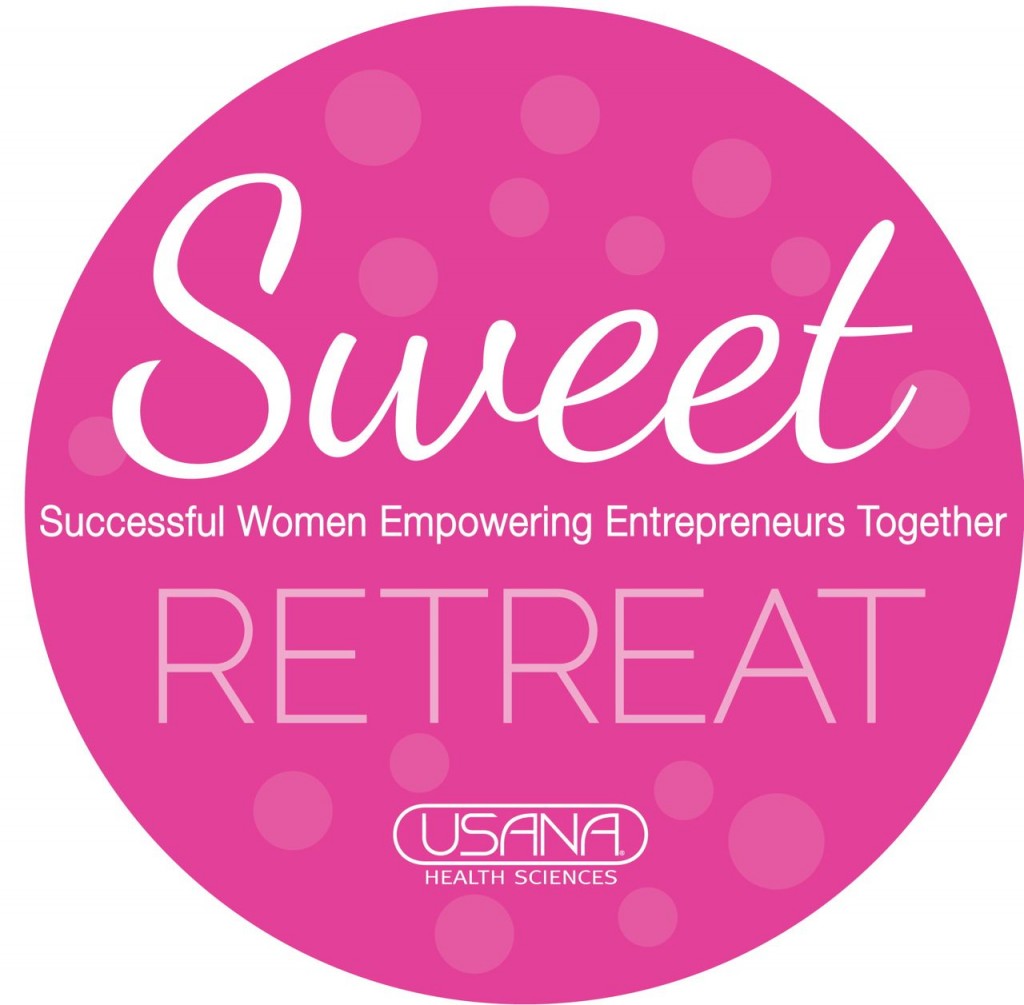 As we know from the Direct Selling Women's Alliance, our industry is 81 percent women. It has always been a dream of mine to have an event for women in USANA. In partnering with Michelle Merriwether, SWEET Retreat — Successful Women Empowering Entrepreneurs Together — was created.
Our first SWEET Retreat brought more than 250 women together for a weekend of sisterhood, skill development and service. The energy in the room was incredible with speakers like DSWA founder Nicki Keohohou, career coach Patrice Dunckley, media mogul and entrepreneur Jen Groover, and celebrity trainer Kathy Kaehler.  We also had our wonderful management team, Michelle Merriwether, Elaine Pace, Kellie Thompson, Diane Leroy and Ashley Collins and our amazing USANA leaders Veronica Sosa, Dr. Christine Wood, Cathy Ngo, Erika Hilliard, Dr. Karen Wolfe, Helen Yoshiahra, Patti Roney, Janelyn Marcelo, Carmen Marshall, Janice Gibson, Natalia Kim and Mary Casas.
The SWEET Retreat recognized, celebrated and partnered with women on their needs to grow their business and themselves. From this event, we have seen duplication of charity luncheons, spa parties and smaller retreat events in cities all over the United States.
NEX Sisters, led by the dynamic Cathy Ngo, was one such group created following SWEET Retreat. Cathy made her stage debut at the SWEET Retreat with Finding Your Voice.
I have been able to watch Cathy grow over the years, excelling in her current role she within the NEX family and especially with the NEX Sisters. She has gone from being behind the scenes to standing up on that stage on Saturday trainings and setting the example for others to follow.
Cathy is an inspiration to us all, and at a young age, she is finding her voice and empowering other women around her. Cathy tells us of her experience creating NEX Sisters below.
What Cathy and the NEX Sisters have created is something that you can duplicate in your hometown. You, too, can carry on the ideals taught at Sweet Retreat at luncheons, meetings and parties. They're all a great way to bring women together to discuss health and business! Michelle and I look forward to seeing all of you at the next SWEET Retreat!
Cathy Ngo, 2-Star Diamond Director
A group of women took a trip to Orange County for an amazing event called SWEET Retreat, and that sparked a movement called NEX Sisters, founded by Cathy Ngo, Jeannie Thai, Nhi Nguyen, Jennifer Huynh, Sofia Varela and Marie Huynh.
The NEX Sisters was created to form a sisterhood where women can help empower each other to let go of the things society has instilled upon us. For years women has been taught and seen as the weaker being, but with the sisterhood, we encourage the ladies to have their own Independence, Identity, and Strength. The great Marilyn Monroe says it best "Women who seek to be equal with men lack ambition."
In order to ensure the sisters' success in life, the group is encouraged to uphold a strict code of conduct with family, friends, and business. The NEX sisters have a lot planned for the future; some of our projects have already come to light.
We encourage the sisters to take their passions and integrate them with their careers. With the help of USANA as the vehicle of opportunity, we can only see major revolutions unfolding from here.
One of the projects that debuted from the sisterhood, is a nonprofit organization called Mommy's Turn NEX. This organization was formed to benefit all the mothers in the world, to let them know that it is OK to have a life outside of their children. It's an organization that helps with a mother's career, health, or social well-being. This is just one of the projects that resulted from the sisterhood's support.
The sisters have so much more in store for the world, and we are excited for the memories that will be created, as well as the lives we will be changing.
[youtube]http://youtu.be/wbiK8_iyJmY[/youtube]
Attending the SWEET Retreat has allowed me to see how powerful women can be if we all stick together. Learning from all the success women within our industry really shows no matter what journey you go on, as long as you continue to move forward, you will be come successful.
As the NEX Sisters started to piece together, I was super excited because now we have a women's society where there is no judgment, it's full with empowerment, and it's pushing for independence. Aside striving for success, one very important factor is we will create a bond as sisters that will last forever.
— Marie Huynh
The few days I spent in Anaheim on SWEET Retreat not only helped me gain the courage necessary to take the next step in my business, but it helped me find a whole new purpose in life. The outstanding trainers helped me realize that everything I need to know lies within me, and that our purpose is to discover ourselves so we can help others discover themselves.
With my story, I can help others who have been dormant to wake up. I plan to carry these philosophies into our NEX Sisters group, which I'm extremely blessed and excited to be a part of. We are all about building each other up as oppose to breaking each other down, because that's what will keep us strong as we work together to reach our potential.
— Sofia Varela
When I first heard about SWEET Retreat, I didn't know what to expect, but I was extremely excited about the idea of women empowerment. The event itself gave me more confidence in who I could become as a powerful woman. The speakers showed me that however I look, I should "own it." I should be me and continue to improve this version of me.
Being a female in our male dominant society, it's always been difficult for me to focus on who I want to be and not who society wants me to be or what males would approve of. The retreat also taught me how to set boundaries and standards for my life and the people around me.
Coming back from the retreat, I was able to see a bigger vision of what this movement can do for women around the world. When Ms. Ngo brought up the idea of continuing the empowerment by creating a group, I was very excited to be able to bring what I learned from Orange County with USANA into the backyard of our own teammates in NEX. Being apart of the SWEET Retreat, it definitely made me feel much more reassured that we are more than capable of empowering women in our own teams.
— Jeannie Thai
We're proud to bring you the freshest content on the web! Follow USANA on Twitter, like our USANA Facebook page and enjoy the latest videos on the official USANA YouTube channel.

Learn what USANA is doing to make the world a better place.
Discover what USANA products can do to boost your health today by taking this brief online Health Assessment.
https://whatsupusana.com/wp-content/uploads/2012/08/466664_10151088005103254_1667922321_o-e1346082901948.jpg
844
1120
Jessica Whiting
http://whatsupusana.com/wp-content/uploads/2019/11/USANA_Logo_Black.png
Jessica Whiting
2012-08-29 08:00:12
2012-08-28 14:55:51
NEX Sisters Applying Lessons from SWEET Retreat to Real Life