USANA Athletes: Winter Sports Take Center Stage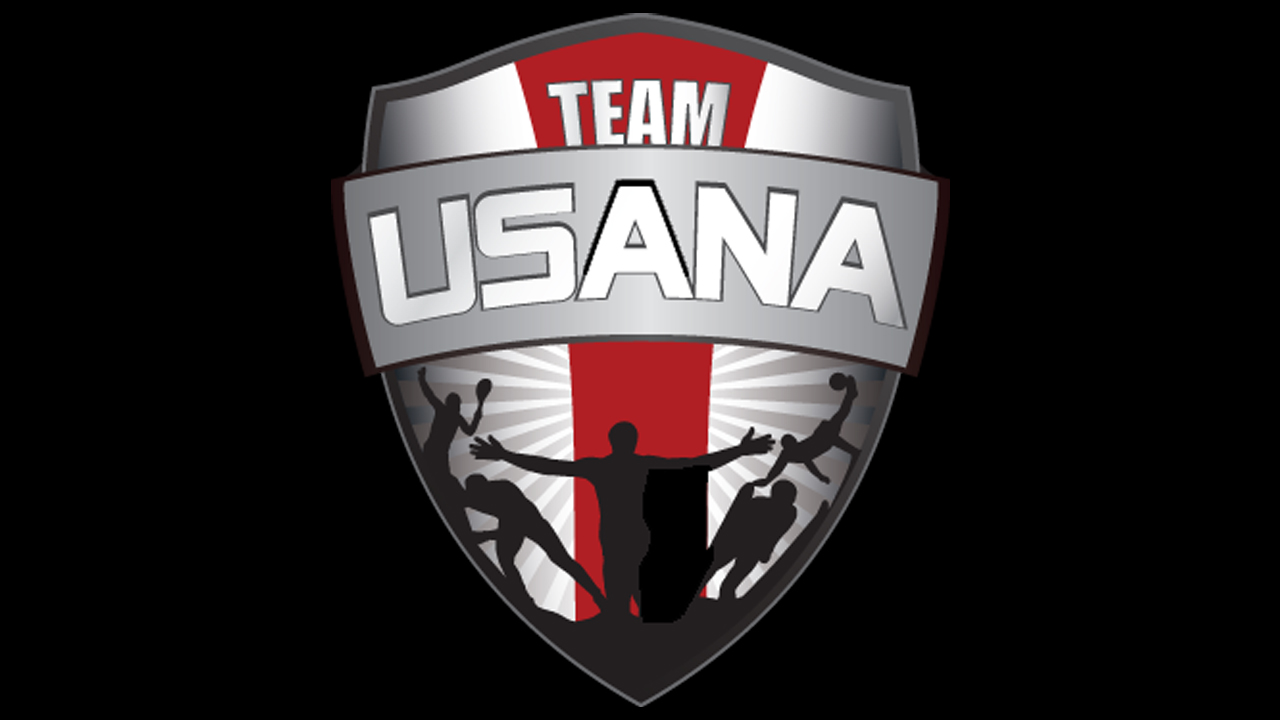 I love Winter. I must say it is one of my favorite seasons. You ask yourself, "Why? It's cold. Nothing is green. I have to take Vitamin D just to say healthy because I never see the sun."
If you have that attitude I need you to get a better one.
Winter brings the snow and ice, which brings the toughest of Team USANA's competitors out to play. And USANA gets to explain why its athletes are the best in the world. It also means basketball has started, and let's face it, that's a positive thing for everybody. Plus, what's better than staying inside on a nice cold day, sitting down with some hot cocoa and watching athletes compete?
Make sure to tune in to these different websites to find out what is going on and to follow Team USANA's winter sports.
Flying Down the Ice Headfirst

USANA-sponsored slider Kimber Gabryszak just made the U.S. national skeleton team. She will be competing in Lake Placid, N.Y. this weekend, Nov. 8-10.
Kimber is a seasoned veteran for Team USA and is expected to compete for medals. She is an avid USANA user and loves the product. Kimber is a positive person. She's always happy and thankful for what USANA does for her.
Talking to her, you get the feeling that if you were to give her high-fives instead of vitamins she would be just as thankful. However, she is a fierce competitor and loves to win. Watch out world! We wish her the best in the upcoming season and we hope she dominates the playing field!
You can follow Kimber on Twitter @KimberG or you can find her on Facebook.
On Your Mark …

Speedskating has officially started. As you may know, USANA sponsors three speedskating teams — US Speedskating, Speed Skating Canada, and Great Britain Short Track Speedskating. In the past two weeks the short-track teams have competed in two World Cup competitions.
The first World Cup took place in Calgary and the second in Montreal. All three teams had a good turnout, and every team won some medals. Team USA's J.R. Celski set a world record in the 500-meter race.
"I wasn't really expecting to go that fast today because its been a long weekend of racing," J.R. said. "Ice tends to break down over time but it held its ground and I'm really excited to come out with that world record today. I set up my pass with two laps to go and just tried to stay on my feet for the rest of the race. I still can't believe it but I think it will sink in in the next couple of days."
Here are the medal winners from our USANA-sponsored teams.
Speed Skating Canada:
World Cup #1 Calgary
Ladies:
1000 — (2) Marie-Eve Drolet 2nd
Men:
500 — Charles Hamelin 2nd
1000 — (1) Olivier Jean 2nd
1000 — (2) Michael Gilday 2nd
1500 — Charles Hamelin 3rd
5000 relay — Canada 3rd
World Cup #2 Montreal

Ladies:
500 — (1) Jessica Gregg 2nd
500 — (2) Jessica Gregg 1st, Marianne St-Gelais 2nd, Caroline Truchon 3rd
1000 — Valerie Maltais 1st
3000 — Relay Canada 2nd
Men:
500 — (1) Charles Hamelin 2nd, Olivier Jean 3rd
500 — (2) Guillaume Bastille 1st,  Michale Gilday 2nd, Liam McFarlane 3rd
1000 — Charles Hamelin 2nd
Great Britain Short Track Speedskating:
World Cup #1 Calgary

Ladies:
1000 — (1) Elise Christie 2nd
World Cup #2 Montreal

Ladies:
1000 — Elise Christie 2nd
US Speedskating:
World Cup #1 Calgary
Men:
500 — J.R. Celski 1st, John-Henry Krueger 3rd
1000 — (1) J.R. Celski 3rd
World Cup #2 Montreal

Men:
1000 — J.R. Celski 4th
1500 — J.R. Celski 2nd
5000 Relay — U.S. 3rd
University of San Francisco Women's Basketball

Jennifer Azzi , head coach of the University of San Francisco women's basketball team, shared with us some of her insights on the upcoming season and also shared highlights of the first game this season.
"I was pleased with our team effort against MSSU," she said. "We are a young team with a lot of passion and energy. I am excited for the USANA family to see us in action this season. We are planning our Next Evolution Night in the very near future. I am looking forward to our upcoming games."
Check out the highlights:
[youtube]http://www.youtube.com/watch?v=gF6uhyNaMiw&feature=youtu.be[/youtube]
If you are unable to view this video, click here
What Athletes Are Saying About Team USANA
If you missed USANA's 20th Anniversary International Convention, then you missed an outstanding athlete segment. Below is the athlete segment that everybody at convention had the privilege of seeing, and now so do you.
[youtube]http://www.youtube.com/watch?v=LMNPYE2BQx4[/youtube]
If you are unable to view this video, please visit the USANA YouTube channel
Welcome USANA's Newest Boxers From the U.K.

Welterweight Bradley "Super" Skeete is 9–0 (3 KO). His achievements are: three-time schoolboy finalist, CYP finalist, CYP Champion, Senior ABA finalist, Four Nations Gold medalist, Great Briton Senior silver medalist, Commonwealth Federations bronze medalist, Multi-nations gold medalist. Follow him on Twitter: @BradleySkeete
Super featherweight Lewis "Badbreed" Petitt is 8-1 (3 KO). He turned pro March 2010 and his achievements are: two ABA Gold medals, two-time national finalist, boxed for England 11 times, winning nine gold medals. Follow him on Twitter: @LewisPettitt
Light welterweight Ricky "Pretty" Boylan is 6-0 (2 KO). His achievements are an amateur record consisting of 83 fights, with 54 wins. Follow Ricky on Twitter: @Rickyboylan1
Welterweight Johnny Garton "The Pexican" is 5-0 (1 KO). His achievements are: two London Novice ABA titles and two South East Divisional ABA Titles. Follow Johnny on Twitter: @Johnny_Garton
And don't forget to follow Team USANA on Twitter @TeamUSANA. Find us on Facebook, too!
We're proud to bring you the freshest content on the web! Follow USANA on Twitter, like our USANA Facebook page and enjoy the latest videos on the official USANA YouTube channel.

Learn what USANA is doing to make the world a better place.
Discover what USANA products can do to boost your health today by taking this brief online Health Assessment.
https://whatsupusana.com/wp-content/uploads/2012/10/TeamUSANASlider.jpg
720
1280
Dan Bennett
http://whatsupusana.com/wp-content/uploads/2019/11/USANA_Logo_Black.png
Dan Bennett
2012-11-10 10:00:33
2012-11-13 15:33:46
USANA Athletes: Winter Sports Take Center Stage