Jen Groover: 7 Ways to Thrive Through the Holidays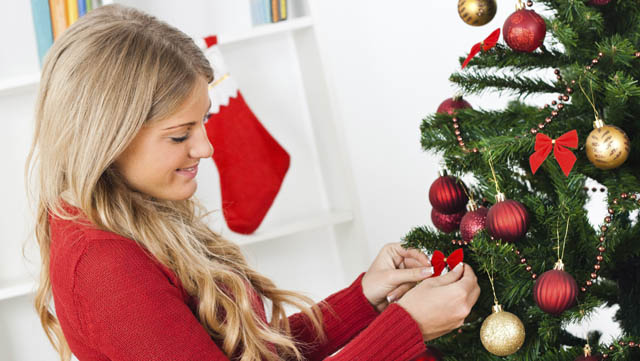 While it's said to be "the most wonderful time of the year," for many the holiday season can be the most challenging time of the year — more things to do, more places to go and an overwhelming sense of needing to be extremely jolly.
To overcome the pattern of stress and depression many endure during this time of year, her are some key tips:
1. Surround yourself with friends and family that inspire you; avoid the ones that bring you down.
2. Remain focused on being grateful for the things you have, not what is missing.
3. Be careful not to overindulge in alcohol and junk foods. Not only do these make you gain weight, which adds stress, but they can almost immediately cause effects of depression.
4. Keep up your exercise routine. No matter how much shopping needs to be done or how many holiday parties you need to attend, keep your workout routine at the top of the priority list.
5. Volunteer to help those who are less fortunate. There are so many organizations that need help, especially during the holidays, it will be easy to find places you can be of service.
6. Make sure you are eating healthy, which may include drinking USANA Nutrimeal shakes. Are your taking your USANA HealthPak™ filled with your essential vitamins and antioxidants on a daily basis?
7. Redecorate your house. Clear your space and start anew by clearing out clutter and rearranging the furniture to invigorate your living and work spaces.
*The mentioned celebrity is either a distributor or dedicated user who has received compensation for her partnership and/or complimentary USANA products.
We're proud to bring you the freshest content on the web! Follow USANA on Twitter, like our USANA Facebook page and enjoy the latest videos on the official USANA YouTube channel.

Learn what USANA is doing to make the world a better place.
The future of personalized health and nutrition is now available with USANA's True Health Assessment.
https://whatsupusana.com/wp-content/uploads/2012/12/JenGroover-Holidays-Featured.jpg
361
640
Jen Groover
http://whatsupusana.com/wp-content/uploads/2019/11/USANA_Logo_Black.png
Jen Groover
2012-12-11 07:45:09
2017-02-22 11:17:32
Jen Groover: 7 Ways to Thrive Through the Holidays