USANA's Inside Beauty: I Got it From My Momma!
Actress Kate Hudson once said of mom Goldie Hawn: "If I look anything like she does when I'm 60, I'm going to be a very happy, happy lady."
With Mother's Day just a month away (May 12), I started to wonder — will I end up looking just like my mom? What will I inherit from her? I know for sure I inherited many of her traits, like stubbornness, work ethic, and sense of humor, but will I have the luck of inheriting her great skin? Shiny hair? Strong nails? So I did some digging and here are three takeaways I think every woman should know about aging and what to expect from your mom.
 Lesson No. 1 — It's not all about the genes… but good ones help!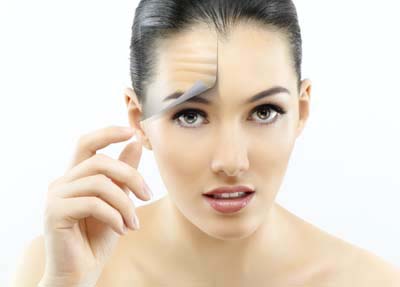 There are two ways we age — intrinsically and extrinsically. Intrinsic aging refers to your genes — what you were born with. Do you have a dark complexion? Freckles? Almond eyes? These characteristics are the result of your genetic make up. Or in other words, what you got from your momma (or father).
Some people are born with great skin. For them, the path to beauty might be an easy road. But for some of us, we'll need to shift our to focus to the more influential process of aging — extrinsic.
Extrinsic aging is essentially your body's response to your lifestyle and environment. Do you smoke? Drink alcohol? Eat poorly? Sun worship? These are all the things that can speed up the visible aging and eventually override your genetic blessings.
So the bottom line here is yes, you can inherit excellent skin — but more importantly, you'd better take care of it!
Lesson No. 2 — Follow her advice. Duh!
"Because I said so."… oh the dreaded phrase. My mom used this saying like it was going out of style! I should have listened, too. Like when she said "don't spend so much time by the pool," or "try drinking more water."
As an adult, I've learned to do these things as a result of trial and error. If only I had taken her advice, I probably could have saved myself a few wrinkles. Look, your mom has lived longer than you, and in most cases, knows better than you. Listen to her advice. Ask her for tips. One of the best beauty tips my mother gave me was "always moisturize." She says, "even if you are all out of beauty cream, find the olive oil."
Lesson No. 3 — Wear Sunscreen.
If you want to age gracefully there is one rule above all that must be followed — wear sunscreen.
The visible damage that comes from UV rays can progressively age your delicate skin, not to mention put you in dangerous health territory. Lathering on your SPF daily will keep wrinkles at bay and will help those pesky sun spots stay where they belong — on the sun! No matter how lucky you were in the genetic lottery, protecting your skin from visible sun damage is your best bet for staying young.
My mother is my best friend, a beautiful woman, and whatever that is good in me came from her. She is truly an inspiration and I could only hope to one day be just like her.
A Special Offer
Celebrate and honor your mom this Mother's Day with a special offer from Sensé. For a limited time, purchase the Sensé Basic Pack and receive a complimentary Eye Nourisher (US/Canada only). Give back to the woman that has given so much to you!
Well there's the scoop!
Wishing you all beauty and health.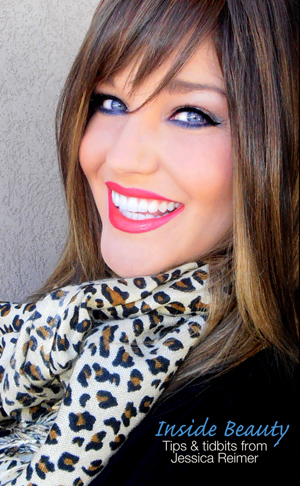 Jessica Reimer is a senior marketing manager at USANA Health Sciences. If you have any stories, comments, or questions that you would like to see addressed in this feature, please send them to [email protected].
To learn more about Sensé skin-care products, please visit www.beautifulscience.com and like us on Facebook! Previous Inside Beauty posts can be found here. Some USANA products are available only in select markets.
We're proud to bring you the freshest content on the web! Follow USANA on Twitter, like our USANA Facebook page and enjoy the latest videos on the official USANA YouTube channel.

Learn what USANA is doing to make the world a better place.
The future of personalized health and nutrition is now available with USANA's True Health Assessment.
https://whatsupusana.com/wp-content/uploads/2013/04/Inside-Beauty-2.jpg
359
640
Jessica Reimer
http://whatsupusana.com/wp-content/uploads/2019/11/USANA_Logo_Black.png
Jessica Reimer
2013-04-12 07:41:47
2013-04-12 11:13:35
USANA's Inside Beauty: I Got it From My Momma!