Why Gen Y? Jason Dorsey Explains Why 'Y' is Invaluable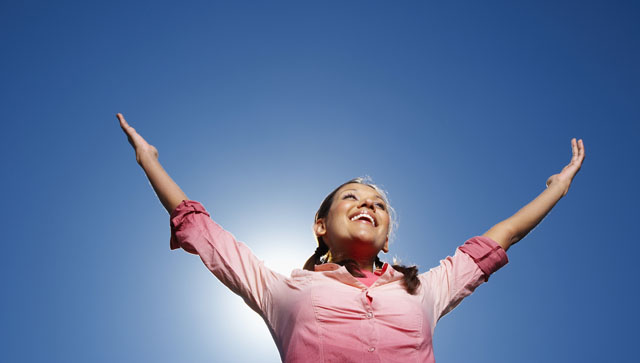 I was so excited when my parents bought me my own phone for my room. My very own phone! It was transparent and adorned with pretty pink appliqués. I couldn't wait to get home from school each day to talk to my friends about what boy I thought was cute.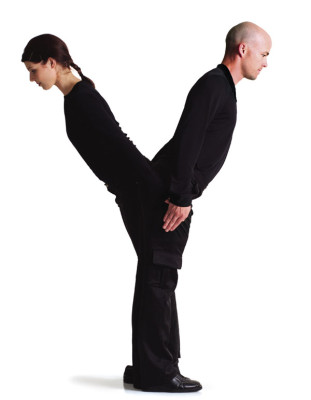 That was the '80s. I'm sure many of you have similar experiences and can even reflect upon a time when writing a letter was the most effective way to communicate.
But…times have changed and will continue to.
Now there's texting, voicemail, email, Facebook, Twitter, LinkedIn, Pinterest, Google+, and more.  How can you be on top of engaging with this newest generation — known as Gen Y or the Millennial Generation or Generation Now — when there are so many ways to communicate? And how? And when? Golly, I'm already confused.
Hopefully, you attended the Generation Now Summit in June, featuring our all-star cast of Associate experts. But because this new generation is so complex, we thought we'd get some additional insight from our brilliant generation expert, Jason Dorsey. His tips have come to the aid of countless businesses and entrepreneurs in navigating through the intricacies of Generation Y as customers, employees and Associates.
Jason brings a unique perspective because he not only studies generational trends, but is an entrepreneur and member of Gen Y himself. He understands how and why it's so important to make Gen Y's characteristics a strength in growing your teams.
Graciously, Jason has provided some specific Gen Y advice, exclusive to you and your USANA business:
Why would you want to focus on Gen Y?
There are four huge reasons why USANA Associates should reach out to Generation Y now:
Gen Y has close to $1 trillion to spend this year. Plus, they are the fastest growing segment in the nutritionals market. Period.
Gen Y is not loyal to any one brand or product. This gives Associates an advantage because they can introduce USANA to Gen Y with little or no preconceived notions.
Gen Y is entering the life stage when their bodies start to feel the effects of aging for the first time, resulting in less energy and a slower recovery time. This is an ideal time to be introduced to the power of better nutrition and education!
Gen Y seeks to be entrepreneurs and USANA offers a way to become one.
What is the most effective way to communicate with Gen Y?
In my behind-the-scenes work, I've witnessed three ways to best communicate with this generation:
Think visual. Gen Y is always staring at a screen, so make your presentation screen-ready. Meaning, put it on an iPad or cell phone and SHOW them while you present to them.
Make it short. This is the text message generation and vowels aren't used, let alone paragraphs. Get to the point using short bursts of information with fast feedback.
Be yourself. Gen Y is the most-advertised to generation in history. When you're trying to be anything but yourself, it shows. So, be who you are and Gen Y will respond — no matter what shoes you wear, car you drive, or where you live.
How can Gen Y be influenced to purchase products?
Four ways:
Share your story and personal connection to USANA.
Do not make false claims or spread hype.
Ask easy-to-answer questions to determine if USANA fits.
Meet somewhere comfortable to the Gen Y'er, such as a coffee shop or a casual restaurant. (Don't be concerned if there is a lack of eye contact.)
What types of technology are best for Gen Y?
Three types:
Again, use technology with a screen, either a phone or tablet. Looking at a screen is often more comfortable for the Gen Y'er than making eye contact during a sales presentation.
Text message instead of calling or using voicemail. You could even ask your Gen Y customers how they prefer to communicate after a meeting.
Immerse yourself in social media. It isn't necessary to be on every social media platform, but be sure to pick one or two and stick with them, like Facebook or Twitter. The key is to be a resource rather than a billboard — and be yourself.
What are some ways to attract Gen Y to USANA?
Here are two good ones:
Energy. Remember, Gen Y is entering the stage in life where they have more stress, more responsibilities, and their bodies are feeling the effects of aging. Good nutrition and diet means more energy and more fun!
Personalization. When a Gen Y'er can select what works best for them, such as utilizing the True Health Assessment, it's a more effective approach than someone trying to guess their needs.
You can see Jason in action at the 2013 USANA International Convention in August. Also, watch these informative videos as Jason discusses the buying habits of Gen Y:
[youtube]http://www.youtube.com/watch?v=po005sbz4xs[/youtube]
[youtube]http://www.youtube.com/watch?v=wlRm07–_zA[/youtube]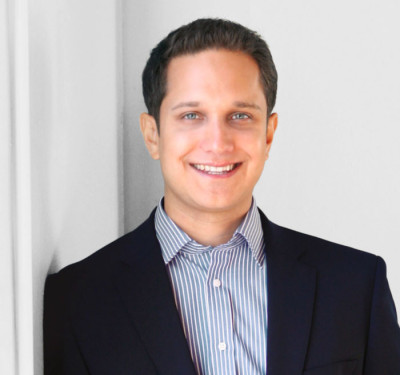 Jason Dorsey is the expert on Gen Y and Millennials. A bestselling author and acclaimed keynote speaker, he's received standing ovations at several USANA events. Watch Jason in action at: www.JasonDorsey.com or ask him questions at Facebook.com/JasonRyanDorsey.
We're proud to bring you the freshest content on the web! Follow USANA on Twitter, like our USANA Facebook page and enjoy the latest videos on the official USANA YouTube channel.

Learn what USANA is doing to make the world a better place.
The future of personalized health and nutrition is now available with USANA's True Health Assessment.
https://whatsupusana.com/wp-content/uploads/2013/07/1.-Jason-Dorsey-Gen-Y-Featured.jpg
363
640
Misty Dangel
http://whatsupusana.com/wp-content/uploads/2019/11/USANA_Logo_Black.png
Misty Dangel
2013-07-25 08:00:37
2017-02-22 12:57:03
Why Gen Y? Jason Dorsey Explains Why 'Y' is Invaluable