Super Saturday Momentum Driven by British Columbia Leaders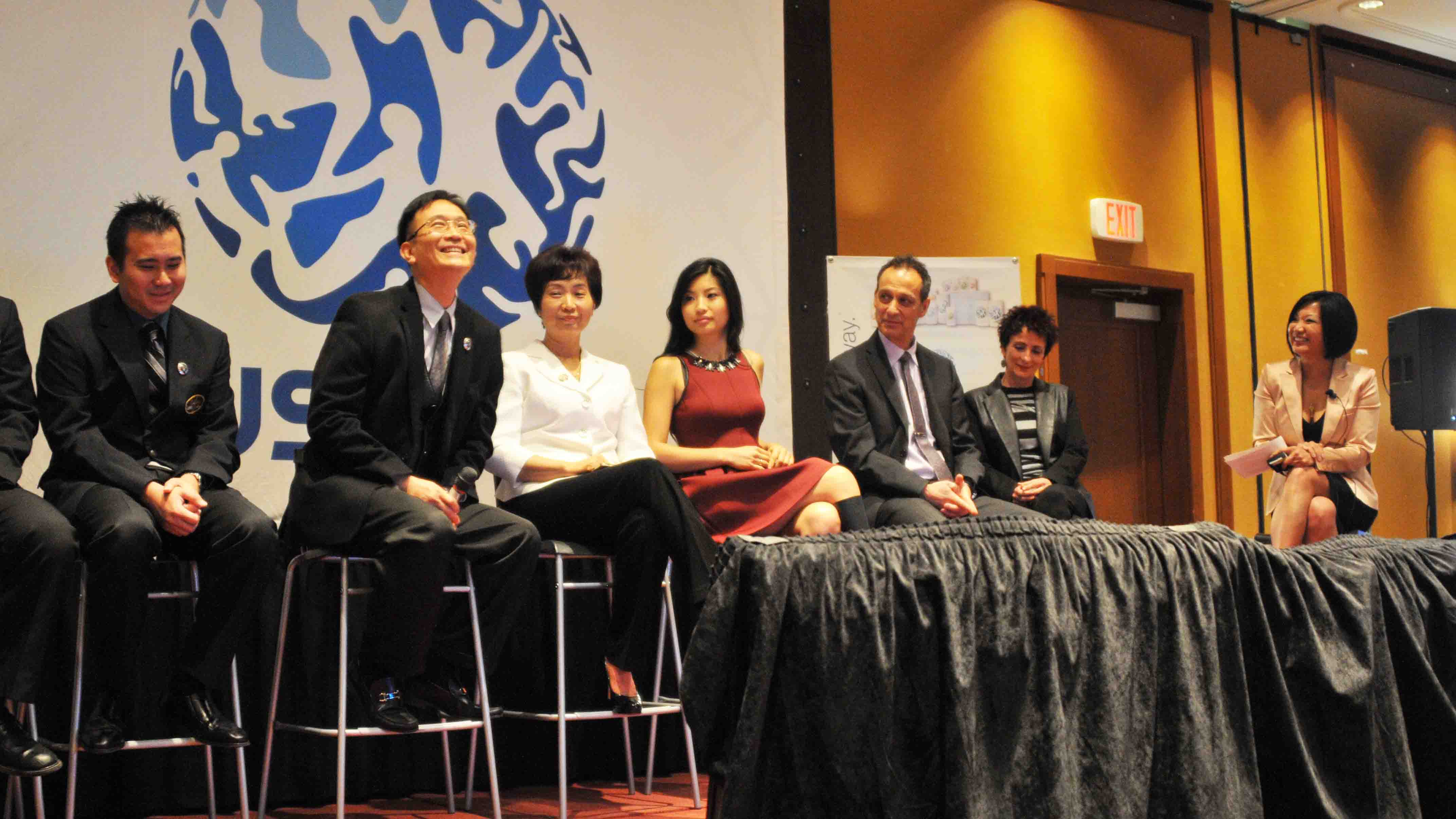 Vancouver is a USANA Diamond Director capital.
A couple of years ago six teams — Connie Yao and Cecilia Li, 8 Star Diamond Directors; Vincent, Mable and Adrian Chan, 6 Star Diamond Directors; Rena Nong Ren, 1 Star Diamond Director; Jean Cheung, 1 Star Diamond Director; Karen Shumka, Diamond Director; and Germain & Lyne Lafortune, Diamond Directors — came together knowing that in order to create and maintain momentum they needed consistency, as well as variety, in the form of events. They took a look at what worked elsewhere and noticed that Quebec leaders had unique events that were consistent and very successful over time. They took that idea and created the BC Super Saturday series.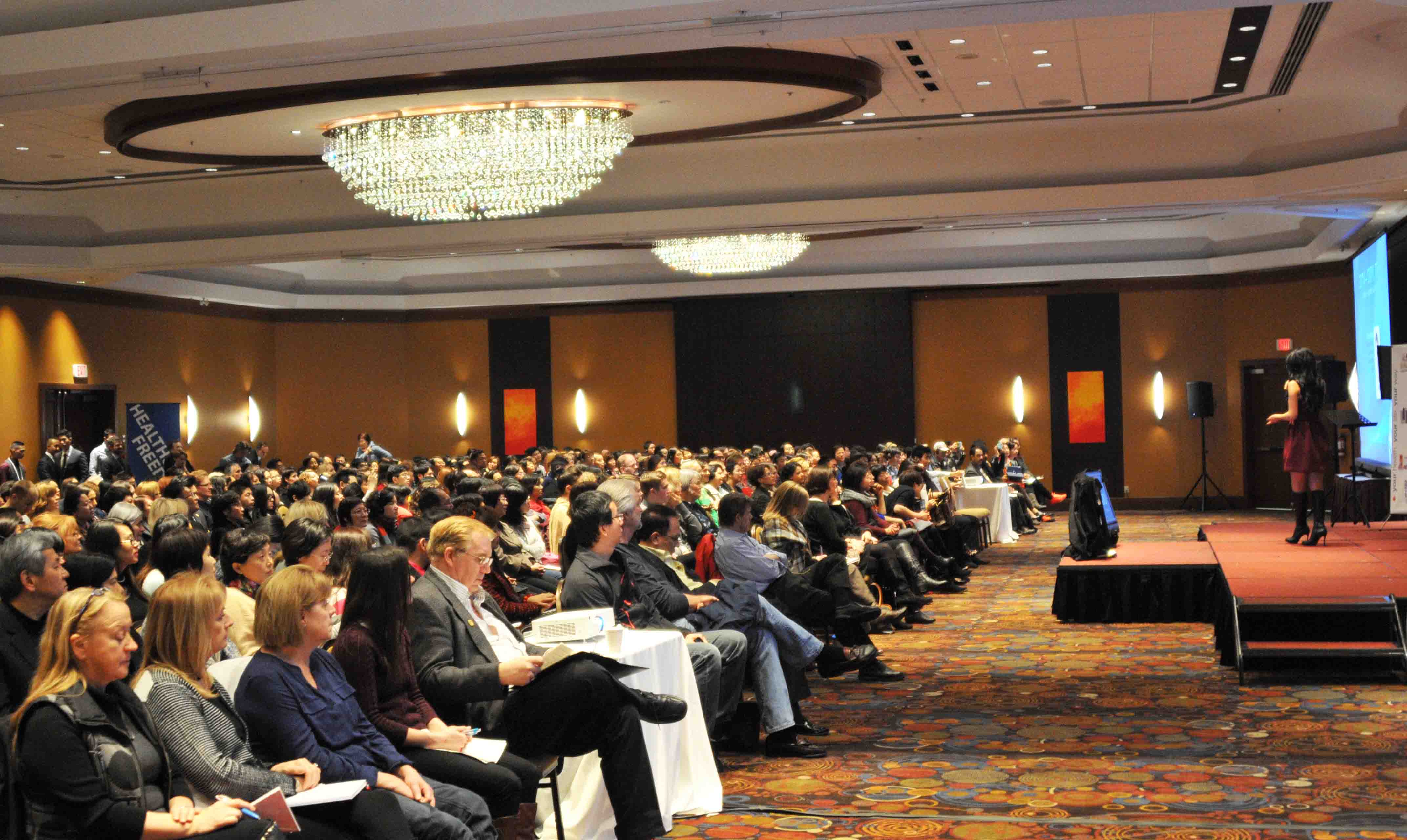 The result is so much momentum generated that British Columbia is a province growing by double digits percentage wise. That's growth worthy of a great startup in a market that has been open for almost 20 years!
How did they do it?
I spoke to some of the Diamond Directors involved to get a better idea of the secret to their Super Saturday success. The information they shared was not only enlightening but made me realize that anyone can duplicate this.
Getting Organized
Before the start of the year, an invitation is sent to Diamond Directors and above in the Vancouver area to volunteer hosting a Super Saturday. Based on the responses, a schedule is put together that alternates between English and Chinese language Super Saturday events. Each Super Saturday is hosted by one or more Diamond Directors with an annual kick off and grand finale attended by all hosts.
The Super Saturdays are held on the first Saturday of every month for a year — with the exception of January where it is the second Saturday and August is skipped due to International Convention. The dates are easy to remember and a calendar is provided early on so there is plenty of time for everyone to pencil the events into their schedule.
The Super Saturdays are full-day events with a very specific structure. The reason for a strict format is that everyone can be sure of what to expect each time. This consistent structure makes it very comfortable for everyone to invite guests. The day starts with a Health and Freedom presentation followed by a break long enough for Associates to sit down with their guests. The time to chat with the guests has greatly increased the number of guests that attend the training portion in the afternoon and in turn the number that chooses to try the products and join the business. The afternoon is a training portion that, by no coincidence, also answers many of the guests' frequently asked questions.
These events "create momentum utilizing the unique array of Diamonds we have — leveraging our time, our talents and the magic of building event to event," Karen Shumka says.
"Having regularly scheduled events, setting the expectation, creating new Associates and providing variety of experiences as well as cultures and languages — this worked for us and it will create momentum anywhere when duplicated," Germain Lafortune says.
Consistency Builds Businesses
The overwhelming feedback is that the events make business building easier. They streamline the process of getting a prospect from curious to Associate or customer. "We are able to answer 80 percent of the prospect's questions at the event. By the time the day is over the prospect can make a decision — and it's usually the right one," Germain explains.
The only job for everyone is to bring guests to the next Super Saturday and allow the hosts to do the work.
The best feedback is the attendance. Associates and their guests attend the Super Saturdays in droves as the consistency builds businesses quickly. By consistently bringing guests to every event you develop your own incredible momentum.
"The more consistent you are the better the results," Germain says.
Unique Challenges
One of the unique challenges of these events is that they sell out. The kickoff event on Jan. 11 sold out twice! The hosts had to quickly increase the venue space to avoid disappointing people in their own teams. Even with the increase to more than 500 seats, the event sold out again and there was not more room to be had. That challenge will benefit the next event as seats will be reserved earlier and filled quicker.
Working with crossline Associate leaders is also different. "It's challenging as you're working with very influential and successful people who know what they want, know how to 'do it' and have 'done it,'" Germain says. "It's a fun challenge and a great challenge to have! Instead of no ideas or few ideas, there are numerous very good ideas."
"Working with crossline is one of the beautiful gifts of being in USANA as not all companies create this kind of culture," Karen adds. "That of course has everything to do with being united around Dr. Wentz' vision. What I love best about working with other leaders is learning a variety of training and leadership styles."
Planning Your Own Super Event
Still not sure if you can put on event like this on your own? Ask yourself the following question, Germain says. What's better? Watching a hockey game on TV or being there in person? Assuming it's the same game, same teams, same everything, being there in person is the answer. The energy is totally different at a live event! That unique energy is what excites everyone into action.
"Create your own events or team up with other leaders," says the Diamond Director. "As a bare minimum, come to events. Showing up is 80 percent of success. There is no question the work behind the event is worth it — events are an absolute must! Nobody serious about building this business can do it without having consistent live events."
"Go for it!" Karen says. "So much more can be created when we share resources! And the creative collaboration is so rewarding."
Photos courtesy of Kyle Hou
We're proud to bring you the freshest content on the web! Follow USANA on Twitter, like our USANA Facebook page and enjoy the latest videos on the official USANA YouTube channel.

Learn what USANA is doing to make the world a better place.
The future of personalized health and nutrition is now available with USANA's True Health Assessment.
https://whatsupusana.com/wp-content/uploads/2014/01/Super-Saturday-Slider.jpg
2412
4288
Ved Nikolic
http://whatsupusana.com/wp-content/uploads/2019/11/USANA_Logo_Black.png
Ved Nikolic
2014-01-17 08:00:35
2017-02-22 11:12:44
Super Saturday Momentum Driven by British Columbia Leaders