USANA Test Kitchen: Baked Cinnamon Apples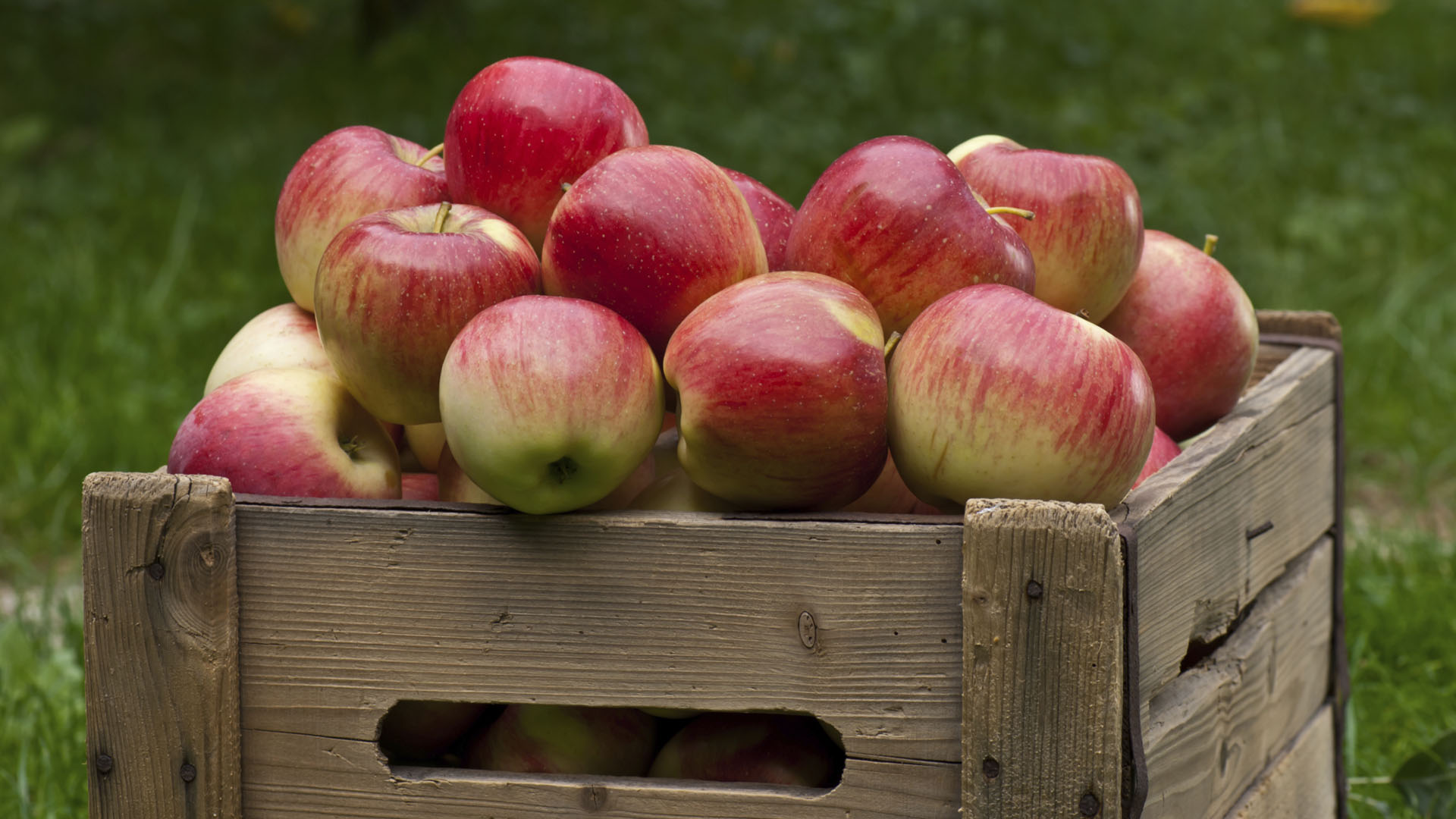 Pumpkin gets all the attention this time of year—especially in desserts. And while I do love a tasty gourd, my other seasonal favorite, the apple, also deserves a shot in the spotlight.
I take the whole, "an apple a day keeps the doctor away" quite literally. Every afternoon around 2:30, you'll hear me munching on an apple—my apologies to my cubicle neighbors!
This isn't necessarily because I think it will keep the doctor away, but because I love apples.
Growing up though, I rarely had apple pie, apple crisp, or apple dumplings. Mostly because my mom doesn't like baked apples. Well, I'm an adult now and I can make baked apples whenever I want!
The problem with any of the aforementioned apple desserts is, despite being made with apples, they aren't very healthy. Mostly thanks to the crust and cups of sugar. They can also take too long to make.
I wanted to find a delicious, healthy, and simple baked apple treat. Thanks to Google, I came across this baked cinnamon apple recipe, which fit all of my qualifications—and makes your kitchen smell amazing.
Baked Cinnamon Apples (Serves 4)
Ingredients:
4 medium or 2 large apples
1/4 cup pure maple syrup
2 Tbsp. coconut oil
1/2 tsp. vanilla extract
2 tsp. ground cinnamon
1/4 tsp. ground ginger
1/8 tsp. ground cloves
1/4 tsp. salt
Directions: Preheat oven to 350˚F. Core and roughly chop apples.
Mix all ingredients together in a large skillet over medium heat on the stove. Bring liquid to a boil. Stir until the liquid thickens and becomes sticky. This will happen rather quickly so keep an eye on it or else it will burn.
Transfer the mixture to the oven, either in the skillet or another oven-safe dish, and bake for 30 minutes stirring halfway through. Serve warm.
Note: You can serve this with a tasty walnut or granola topping, or—if you're looking for an extra treat—with a scoop of ice cream. My husband and I were feeling a tad adventurous and added a dollop of whipped cream. And then, we devoured the entire dish!
If you're getting tired of pumpkin spice everything—or "pumpkinification" as my fellow writer Nick Peterson called it—give this baked apple recipe a try. It's more savory than sweet, but will definitely satisfy your taste buds.
We're proud to bring you the freshest content on the web! Follow USANA on Twitter, like our USANA Facebook page and enjoy the latest videos on the official USANA YouTube channel.

Learn what USANA is doing to make the world a better place.
The future of personalized health and nutrition is now available with USANA's True Health Assessment.
https://whatsupusana.com/wp-content/uploads/2014/10/167600257.jpg
1080
1920
Missy Bird
http://whatsupusana.com/wp-content/uploads/2019/11/USANA_Logo_Black.png
Missy Bird
2014-10-15 08:00:02
2014-10-15 07:23:38
USANA Test Kitchen: Baked Cinnamon Apples